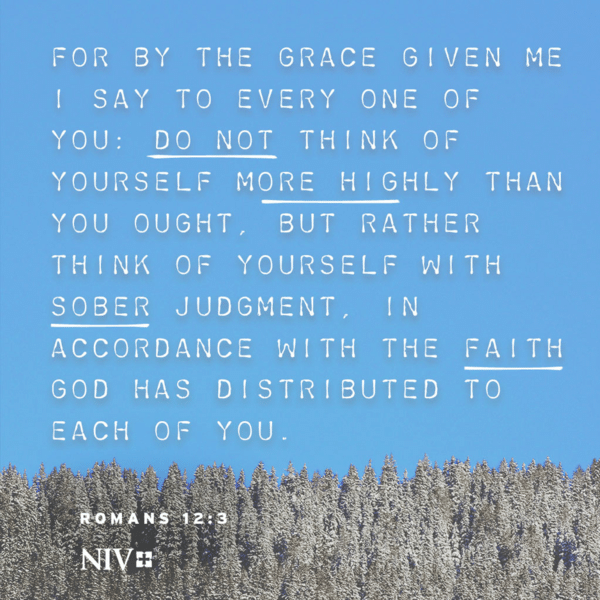 Keppel Anglican Newsletter
Friday 11 September 2020
Prayers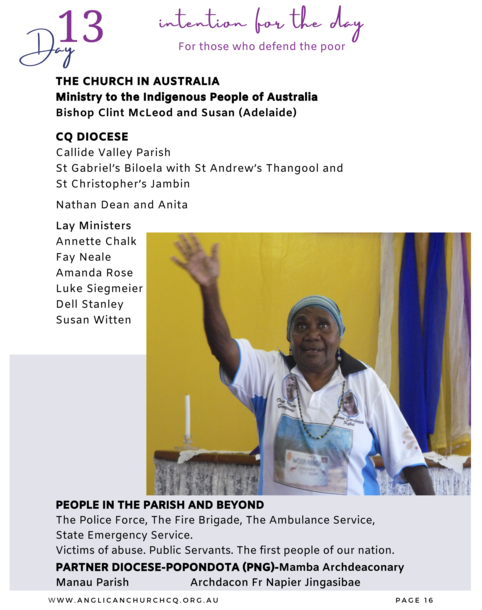 For those known to us
Bill Carmichael, John Quaife, Mary Peacock, Rene West, Graham McCamley, Barry Tennent, Del Winkelmann, John Provan, Anita Suthers, June Waymouth, Danny Daffey, Marcus Belot, Rebecca van Diem, John, Fay & Arthur Weston, Coralyn Johansen, Max, Marzley Baldwin, Jan Robinson, Lyndall Anderson.
Message from Philip
Hello and welcome to Keppel Anglican Church this weekend.
It is great to have you with us.
A special welcome to those returning after a long time away and to those who will read this online and are still unable to return. We miss you and rejoice in the hope, in which we share, of being together surrounding Jesus' throne when he returns.
There are six big things happening in our church over the next few weeks that I would love to share with you.
1. Next weekend (19/20 September) we will be beginning a new sermon series looking at the awesome book of Philippians. Philippians is a great book with 4 chapters. In this letter the apostle Paul talks about the joy that we have in Jesus. This is extraordinary when you consider he was writing from prison. If you're someone who struggles to find joy in following Jesus, this will be a great sermon series for you to join us for. A great way to prepare for the series would be to read the book of Philippians or you can listen to it using biblegateway app or website. If you wanted to score bonus points, then you could buy 'Basics for Believers' by Canadian author Don Carson and read along as we look at this book.
2. Our VBS Sonforce kids holiday program is coming up 28th Sep - 2nd October. This year it will be online. We need families to sign up by Monday 14th September so that we can get the materials out in time. Flyers can be found in the foyer or on our website. Please be praying that the children across Central Queensland will come to know Jesus through this program.
3. We are working hard to record and upload church services to our Keppel Anglican youtube channel www.youtube.com/channel/UCyR296EKFfhEAJqn3frGELA. Check it out and share it with those who can't get to church.
4. Taranganba State School has appointed a new chaplain. Our own Jessica van't Spyker has been appointed and approved this week. She will start at the beginning of term 4. Please be in prayer for her as she settles in this is role and gets to know the staff and students.
5. Our Youth Connect group continues on Thursday nights looking at Jesus who saved us. Thank you to those who have asked about the group, for those who offered to buy pizza for them for dinner, those who pray and for those who are inviting the teenagers that they know.
6. Next week 16-27 September, our senior minister Rob will be away on sick leave, he has an operation in Brisbane and then some recovering at home. Please keep Rob, Philippa and the girls in your prayers. I'm going to be praying that they remember the great words from 1 Peter 1:3-7
This weekend (12/13 September) we'll be looking at the difficult topic of Forgiveness in Matthew 18:21-35. I pray that God's work changes us all as we read it and have it taught to us.
Warmly in Jesus.
Philip van't Spyker
Connect Groups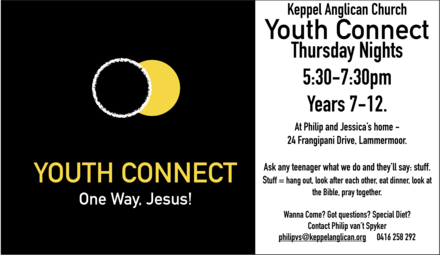 Monday 7pm with Di and Danny (2nd & 4th)
Wednesday 9.00am with Lyn at Emu Park
Wednesday 7:30pm with Rob
Thursday 7:30pm with Rob
Friday 1.30pm with Colleen at the Chapel (2nd & 4th)
Sunday 11am with Rob after Church (new group)
To join a CONNECT group, please contact our office.
Daily Office
8.30am Tues at St James Church and 8am Wed via Zoom.
Join via Zoom Meeting on
Meeting ID: 439 463 5816. Password: 468421
or by phone on 02 8015 6011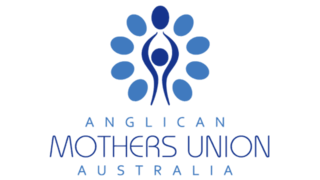 Next meeting
9.30am Thursday 17th September
@ St James Church, Yeppoon
Generosity
All that happens in our parish is funded entirely by the generosity of our community. During this time it is helpful to give via
electronic means. Giving can be done in 3 ways:
ANFIN Parish Direct form mailed to ANFIN to set up electronic transfers
Direct transfer can occur via your bank
Traditional offertory envelope at church
Account name:
Anglican Parish of Keppel
BOQ BSB: 124180
Account: 21415102
Offering Plate:
Note; we can no longer pass the offering plate in the middle of the service, but you will be able to leave your envelope or cash gift in the bowl as you enter the church.
Forthcoming Readings
Sunday 13th September
15th Sunday after Pentecost
Exodus 14:19-31 ● Psalm 114 ● Romans 14:1-14 ● Matthew 18:21-35
Sunday 20th September
16th Sunday after Pentecost
Exodus 16:2-15 ● Psalm 105:1-6, 37-45 ● Philippians 1:1-11 ● Matthew 20:1-16
Sunday 27th September
17th Sunday after Pentecost
Exodus 17:1-7 ● Psalm 78:1-4, 11-16 ● Philippians 1:12-30 ● Matthew 21:23-32
Events
GUEST SPEAKER — GARY MILLAR
In a world where men are told to "Man Up" but they don't know what that means, and they actually feel more like a "Man Down" or "Man Overboard", it's hard to know how to live the good life.
At CQMC20, we'll consider what it means to live well and die well as God's man in a challenging world as we look at Paul's second letter to his young friend Timothy.
In this letter, Paul speaks man to man and tells Timothy to 'man up'!
He urges him to stick to the gospel, put in hard yards for Jesus every day, get over his insecurity and live to please God alone. Paul warns him that living for Jesus will never be easy, but that it is always worth it, because the gospel is the only real hope for men (and women) in this world.
It will be a day of straight talking, upfront honesty and above all, a great reminder of the fact that God has already given us everything we need to be godly men in our challenging world.
Herb St Pierre Memorial Service
Saturday 26 September 10am
St Saviour's Church Centre
Anglican Parish of Gladstone
70 Auckland St, Gladstone Central.
Please RSVP to the parish office
gladstone@anglicanchurchcq.org.au
or 07 4972 4754
Our address is: 15 Housden Pl, Taranganba QLD 4703, Australia