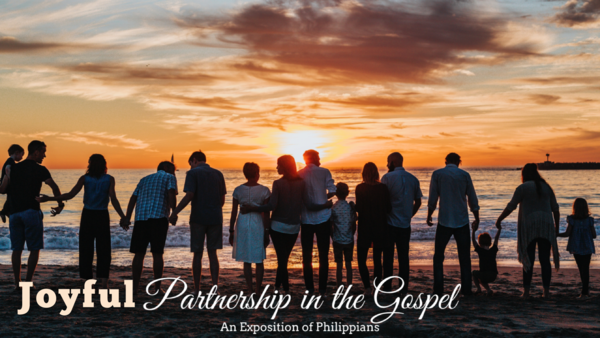 Keppel Anglican Newsletter
Friday 9 October 2020
Prayers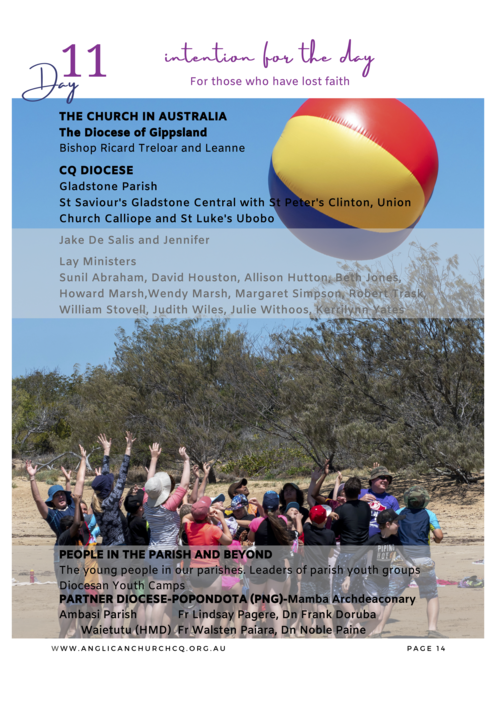 For those known to us
Bill Carmichael, John Quaife, Mary Peacock, Rene West, Graham McCamley, Barry Tennent, Del Winkelmann, John Provan, Anita Suthers, June Waymouth, Danny Daffey, Marcus Belot, Rebecca van Diem, John, Fay & Arthur Weston, Coralyn Johansen, Max, Marzley Baldwin, Jean McKinnon.
Message from Rob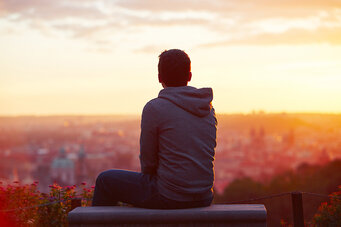 Welcome!
A month ago, Ken Purnell sent me an email telling me how much a reflection he had read had helped him. This morning I would like to share that reflection with you. It comes from a regular email that you can request from the people who produce the NIV Bible. You can join this regular email with Ken and I by using this link: https://www.thenivbible.com/blog/#signup
What We Do Today Matters
Romans 13:11-12 rings of a warning to all God's people. Or, a call to arms. Either way, it is worthy of our attention.
"11 And do this, understanding the present time: The hour has already come for you to wake up from your slumber, because our salvation is nearer now than when we first believed. 12 The night is nearly over; the day is almost here. So let us put aside the deeds of darkness and put on the armor of light."
The NIV article Ken sent me looked at this well-known bible passage and summarised it into three words:
ALERT! This is an alert. The night is almost gone and the day is almost here. The day is when Jesus returns when everything will be seen for what it truly is. "The day of the Lord" is approaching! Alert! So how do we get ready for this day?
ABANDON! Lay aside the undisciplined patterns of the world. We must stop behaving like the world. What should we do instead?
ADORN! Instead, we should adorn ourselves, we should "put on" Christ. We know he's inside us, so now we should adorn ourselves with him. We should put on the armour of God: "put on the breastplate of faith and love and for a helmet the hope of salvation" (1 Thessalonians 5:8).
This is God's call to all Christians. Wake up! Not from your daily sleep, but from spiritual sleep. So often, each of us fall asleep, we fall back into the patterns of the world. (Those of you who have read the Narnia Chronicles will understand this metaphor) If someone looked at us and compared us with our neighbour, would they see any difference? So God calls us to wake up! As we read later in verse 14, "Rather, clothe yourselves with the Lord Jesus Christ, and do not think about how to gratify the desires ofthe flesh." Putting on the armour of light is to put on Christ. To do the things Jesus would do. To live for God and not ourselves. To serve him only. We must sound the alarm! Alert! Abandon! Adorn! None of this is easy. So God promises to be there for you, as you serve him with your life, supporting you, and encouraging you. (Romans 15:13)
Grace and peace.
Rob
Sermon Outline
Philippians 2:12-18
With fear and trembling (vs.12-13)
Shine like stars (vs.14-16)
Joy. Eternal joy! (vs.16-18)
Connect Groups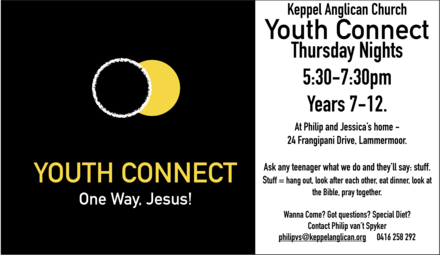 Monday 7pm with Di and Danny (2nd & 4th)
Wednesday 9.00am with Lyn at Emu Park
Wednesday 7:30pm with Rob
Thursday 7:30pm with Rob
Friday 1.30pm with Colleen at the Chapel (2nd & 4th)
Sunday 11am with Rob after Church (new group)
To join a CONNECT group, please contact our office.
Daily Office
8.30am Tues at St James Church and 8am Wed via Zoom.
Time: This is a recurring meeting - Meet anytime.
Join Zoom Meeting on
https://us04web.zoom.us/j/74049606265?pwd=cXByaVova2lNNUVUZ01vbG5SeUpoZz09
Meeting ID: 740 4960 6265
Passcode: 3aezi3
Generosity
All that happens in our parish is funded entirely by the generosity of our community. During this time it is helpful to give via
electronic means. Giving can be done in 3 ways:
ANFIN Parish Direct form mailed to ANFIN to set up electronic transfers
Direct transfer can occur via your bank
Traditional offertory envelope at church
Account name:
Anglican Parish of Keppel
BOQ BSB: 124180
Account: 21415102
Offering Plate:
Note; we can no longer pass the offering plate in the middle of the service, but you will be able to leave your envelope or cash gift in the bowl as you enter the church.
Upcoming Services
Sunday 11th October
19th Sunday after Pentecost
Exodus 32:1-14 ● Psalm 106:1-6,20-24 ● Philippians 2:12-18 ● Matthew 22:1-14
St James Sat 6:00pm: Rob (HC)
St James Sun 7:30am: Rob (HC), 9:30am: Rob (HC)
Emu Park Sun 8:30am: PhilipvS (MP)
Sunday 18th October
20th Sunday after Pentecost
Exodus 33:12-23 ● Psalm 99 ● Philippians 2:19-30 ● Matt. 22:15-33
St James Sat 6pm: Philip (Rob HC)
St James Sun 7:30am: PhilipvS (Phil HC), 9:30: PhilipvS (MP)
Emu Park Sun 8:30: Rob (HC)
Sunday 25th October
21st Sunday after Pentecost
Deuteronomy 34:1-12 ● Psalm 90:1-6,13-17 ● 1 Thessalonians 2:1-13 ● Matthew 22:34-46
St James Sat 6pm: Philip (Rob HC)
Emu Park Sun 8:30am: Rob/William
Yeppoon Sun 8:30am: Philip/Phil
In Our Parish This Week...
IN OUR PARISH THIS WEEK we have much to be thankful for and much to pray for.
We are all thankful to God for the SonForce kids program. We thank God for a successful VBS for 2020 and praise him that so many kids in other parts of our Diocese were able to benefit for our ministry. Please pray with me for the kids who watched and their families. May God continue to work among them.
We thank God for Jessica and her new role as the Chaplain at Taranganba State School. Please pray for her ministry regularly. This is a great blessing for our church to have someone with the skills and faith of Jessica and for her to find a role like this that suits her so well. May God bless her and encourage her each day. May he equip her with all she needs to faithfully serve him and bring the love of Jesus to TSS.
We thank God that in the shadow of COVID our church is very healthy, particularly as others struggle and we are comparatively safe from the virus within the Keppel area. We give thanks for God's sustaining goodness as we see most of our people return to our services while other churches struggle to keep their doors open. And so we pray for other churches in our area of Keppel, other Anglican Churches in our Diocese, and other churches across the world as they seek to serve God in these times of great hardship.
We give thanks to God for our Parish Council. As they lead and direct our parish, may God give them wisdom and grace. We pray that in their often difficult role of leadership, God will strengthen them and help each member to boldly be lead by God in his service. Please pray for them as they meet on Monday 14th October at 7pm.
We give thanks to God for our CONNECT Groups who have served God through the pandemic. We thank God for all the leaders who have faithfully loved their group and lead them through this difficult time. For those groups which are still going, may God sustain the leaders of these groups and bless them as they seek to lead and serve their groups.
We are all thankful to God for those who play music in our churches. Music is a very special gift and one which only a handful of people share with us in our services. We give thanks for each of them, but particularly those who use their gift of music within the context of your regular service. May God bless our musicians, give them renewed vitality and excitement about their gift and their service to God. And we pray for God to raise up others who also seek to serve God with this gift of music in our church.
1 Thessalonians 5:16-18, "Rejoice always, pray without ceasing, give thanks in all circumstances; for this is the will of God in Christ Jesus for you." We have much to be thankful for. May God help us to be thankful.
Rob
From the Wardens
As we approach the end the 2020 it is timely to reflect upon how challenging this year has been and to give thanks to God for our parish family. We would like to remind everyone that we welcome your thoughts as to how we can continue to support each other and extend Christian care to the wider community.
Once passed, the Parish Council Minutes are available on the notice boards of both St James & Christ Church. As the next Parish Council meeting is this coming Monday night. Please take the opportunity to speak with a Parish Councillor with any suggestions or issues you would like addressed.
CHRISTMAS TREE FESTIVAL: The last weekend in November we commence the season of Advent, a time of expectant waiting and preparation for the celebration of the Nativity of Jesus at Christmas. It will be a weekend full of activity & celebration at St James Worship Centre as we commence with the Community Christmas Tree Festival on Saturday 28th and conclude with Combined Parish Worship Service on the 29th.
We invite everyone to contribute to these celebrations. Please watch the notice boards and speak with the Wardens regarding opportunities to help.
TOP LEVEL CAR PARKING (ST JAMES): As we have only one specified disabled car park space on the top level, we would request parishioners to be mindful of leaving the top car parking for those who have difficulty in negotiating the ramp from the lower park. Your consideration in this matter would be appreciated, thank you.
SEATING (ST JAMES): We are aware that some parishioners are finding the chairs we are currently using a little difficult and we thank you for your willingness to accept that, at this time, it is the most ideal way to gather according to COVID rulings. However we also appreciate that some have difficulty in rising from these chairs. In consideration of this we have a small number of armed chairs available that we can use. If you need a chair with arms please see either one of the Clergy or Lorraine before the service and it will be arranged. Thank you.
Lorraine Veach Rhylla Webb Allison Leech
Families Ministry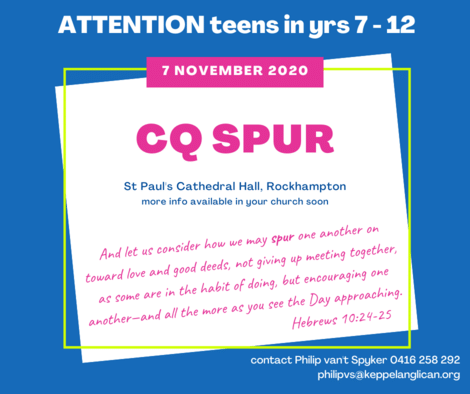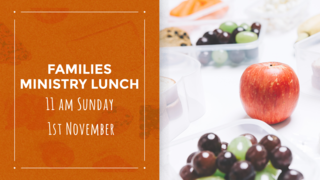 Everyone (especially children, teenagers and adults) from both our churches are invited for a lunch at St James Church (Yeppoon).
We'll eat (in a covid safe way), Philip will share about how we as a church can work to reach the children and teenagers in our shire with the life saving awesome Good news of life through Jesus.
We'll pray for the children and teenagers in our area.
We'll think through the next steps for how we can together being involved in this ministry.
RSVP to the office (including any dietary needs).
Community Engagement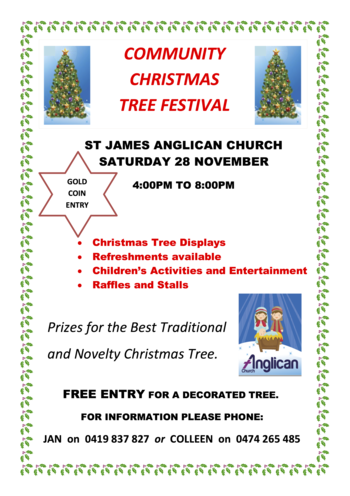 Diocesan News
The Diocesan Newsletter
Anglican Church seeks input from survivors of domestic and family violence
People who have experienced violence from an intimate partner (or domestic violence) and who also have a current or previous link with the Anglican Church are being invited to contribute to a research project to help improve the Church's policy and practices.
"Our Church is committed to supporting safe, loving homes and safe churches.
However, we recognise that domestic and family violence is a serious and widespread problem, with enormous individual and community impacts and social costs – and that the Church is not immune. Our Church seeks to improve how we to respond to these difficult issues" Reverend Tracy Lauersen, Convenor of the
Family Violence Working Group, Anglican Church of Australia.
The invitation to take part in this research is open to current attenders of Anglican churches as well as those who no longer attend. An anonymous online survey contains questions about demographics (such as age and gender), personal
experiences of intimate partner violence and ways in which the Anglican Church featured in your story.
surveys.ncls.org.au/NAFVP/experience
A small number of people will also be selected for in depth face to face interviews.
The Anglican Family Violence Working Group has engaged NCLS Research to undertake the research which is titled the National Anglican Family Violence Project. There are three studies that make up the project. More information can be found online:
About the Family Violence Working Group: anglican.org.au/our-work/family-violence/
About the Project: ncls.org.au/research/NAFVP
Events
GUEST SPEAKER — GARY MILLAR
In a world where men are told to "Man Up" but they don't know what that means, and they actually feel more like a "Man Down" or "Man Overboard", it's hard to know how to live the good life.
At CQMC20, we'll consider what it means to live well and die well as God's man in a challenging world as we look at Paul's second letter to his young friend Timothy.
In this letter, Paul speaks man to man and tells Timothy to 'man up'!
He urges him to stick to the gospel, put in hard yards for Jesus every day, get over his insecurity and live to please God alone. Paul warns him that living for Jesus will never be easy, but that it is always worth it, because the gospel is the only real hope for men (and women) in this world.
It will be a day of straight talking, upfront honesty and above all, a great reminder of the fact that God has already given us everything we need to be godly men in our challenging world.
Our address is: 15 Housden Pl, Taranganba QLD 4703, Australia