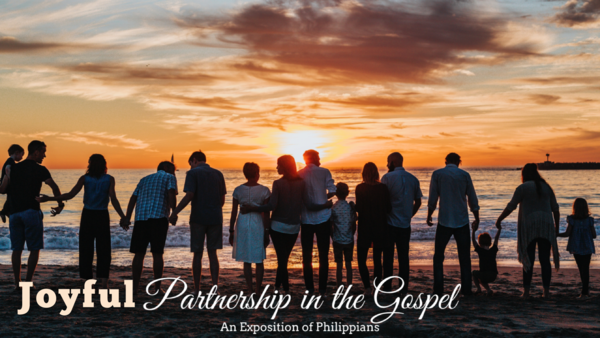 Keppel Anglican Newsletter
Friday 6 November 2020
Message from the Church Leaders
Today we give thanks for the many people who help us behind the scenes. We give thanks for the people who make church happen each week, by contributing to services, assisting with the upkeep of our grounds, and those who help with our buildings and parish administration. It is this unseen work that keeps the parish functioning.
Today we specifically give thanks for the ministry of Seanna: her ability to manage the office efficiently, her concern for people and for her desire for them to know Jesus. In particular we are thankful for her special ministry to the parish during the time of Covid and the many hours spent in the production of our online services and all the material used to support people during this challenging time. We acknowledge the support she received from Bryan, Brienna and Jack as she met the demands of the position.
Today we give thanks for Janet and James who also work in the parish office. We are grateful that they were able to benefit from Seanna's leadership. We give thanks for their committed and faithful service.
On Friday Seanna served her last day in our office as she takes up a full-time position within the community. We thank God she has been given this opportunity and pray for his continued blessing upon her.
Grace and peace.
The Ministry Team and the Wardens
Prayers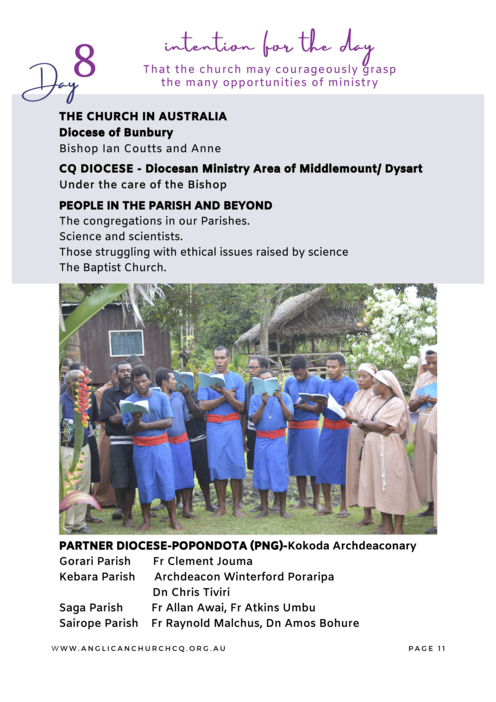 For those known to us
Colleen Dettrick, Marion, Bill Carmichael, John Quaife, Mary Peacock, Rene West, Graham McCamley, Barry Tennent, Del Winkelmann, John Provan, Anita Suthers, June Waymouth, Danny Daffey, Marcus Belot, Rebecca van Diem, John, Fay & Arthur Weston, Coralyn Johansen, Max, Marzley Baldwin, Jean McKinnon.
For Sunday 8 November, 2020
Sentence
Twenty-Third Sunday After Pentecost
Watch and be ready, for you do not know on what day your Lord is coming.
Matthew 24:42, 44
THE COLLECT
Eternal God, you have taught us that the night is far spent and the day is at hand: keep us awake and alert, watching for your kingdom, so that when Christ, the bridegroom, comes
we may go out joyfully to meet him, and with him enter into the marriage feast that you have prepared for all who truly love you; through Jesus Christ our Lord, who lives and reigns with you in the unity of the Holy Spirit, one God, now and for ever. Amen.
Prayer of the Week
Blessed Lord, you have caused all holy Scriptures to be written for our learning: grant that we may so hear them, read, mark, learn and inwardly digest them, that, by patience and the comfort of your holy word, we may embrace and ever hold fast the blessed hope of everlasting life, which you have given us in our Saviour Jesus Christ. Amen.
Connect Groups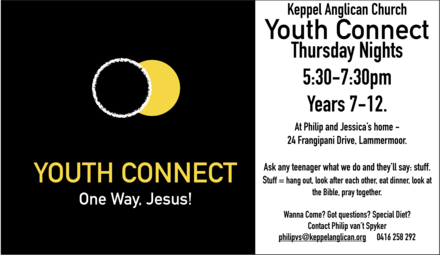 Monday 7pm with Di and Danny (2nd & 4th)
Wednesday 9.00am with Lyn at Emu Park
Wednesday 7:30pm with Rob
Thursday 7:30pm with Rob
Friday 1.30pm with Colleen at the Chapel (2nd & 4th)
Sunday 11am with Rob after Church (new group)
To join a CONNECT group, please contact our office.
Daily Office
8.30am Tues at St James Church and 8am Wed via Zoom.
Time: This is a recurring meeting - Meet anytime.
Join Zoom Meeting on
https://us04web.zoom.us/j/74049606265?pwd=cXByaVova2lNNUVUZ01vbG5SeUpoZz09
Meeting ID: 740 4960 6265
Passcode: 3aezi3
Generosity
All that happens in our parish is funded entirely by the generosity of our community. During this time it is helpful to give via
electronic means. Giving can be done in 3 ways:
ANFIN Parish Direct form mailed to ANFIN to set up electronic transfers
Direct transfer can occur via your bank
Traditional offertory envelope at church
Account name:
Anglican Parish of Keppel
BOQ BSB: 124180
Account: 21415102
Offering Plate:
Note; we can no longer pass the offering plate in the middle of the service, but you will be able to leave your envelope or cash gift in the bowl as you enter the church.
Upcoming Services
Sunday 8th November
23rd Sunday after Pentecost
Joshua 24:1-3a,14-25 ● Psalm 78:1-7 ● Philippians 3:12-21 ● Matthew 25:1-13
St James Sat 6pm: Rob (HC)
St James Sun 7:30am: Rob (HC), 9:30: Rob (HC)
Emu Park Sun 8:30: William (Phil.W HC)
Sunday 15th November
24th Sunday after Pentecost
Judges 4:1-10 ● Psalm 123 ● Philippians 4:1-9 ● Matthew 23:14-30 St James Sat 6pm: Rob (HC)
St James Sun 7:30am: Rob (HC), 9:30: Rob (HC)
Emu Park Sun 8:30: William (MP)
Sunday 22nd November
Christ the King Sunday
Ezekiel 34:11-16, 20-24 ● Psalm 100 ● Philippians 4:10-23 ● Matthew 25:31-46
St James Sat 6pm: Philip.vS (Rob HC)
St James Sun 7:30am: Philip.vS (Phil.W HC), 9:30: Philip.vS (MP)
Emu Park Sun 8:30: Rob (HC)
Christ the King & Foundation Day
Parish Celebrations
This year we will celebrate Christ the King Sunday and
our Parish Foundation Day with a
Combined Service at St James on Sunday 29/11 at 9am
followed by a BBQ
As our Diocesan Administrator Tom Henderson-Brookes and his wife Caroline are soon to leave our Diocese, they will come to support this special service and we will take the opportunity to farewell them and thank them for their wonderful work in sustaining our Diocese through this difficult time of transition.
Emu Park will still have a small celebration for
Christ the King Sunday with Rob on 22/11 with HC.
BCA boxes
Please collect your BCA boxes from The Foxwell Room.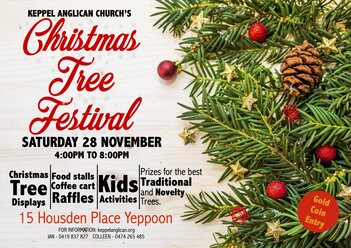 Families Ministry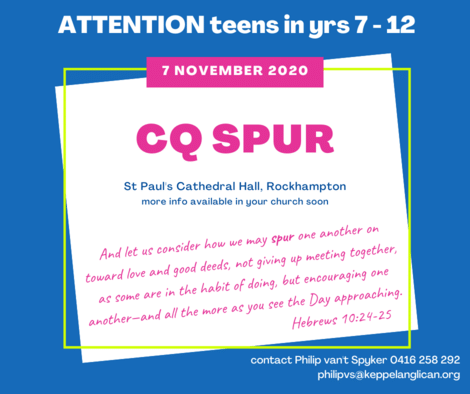 Our address is: 15 Housden Pl, Taranganba QLD 4703, Australia