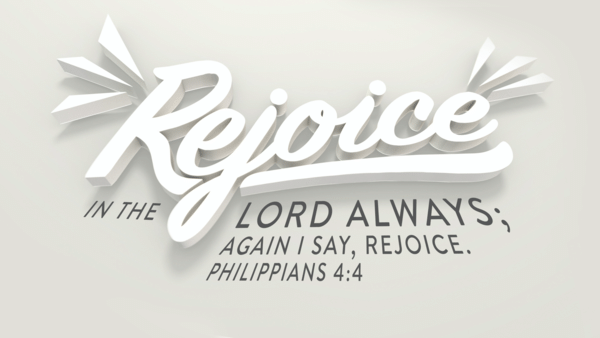 Keppel Anglican Newsletter
Friday 20 November 2020
A note from the Minister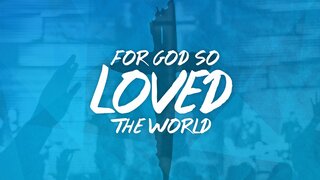 Welcome to church today.
You may have heard it before, in fact, you may even say it, "I'm not good enough."
Maybe you have heard someone say, "My prayers aren't good enough."
Over the last couple of weeks, we have had some interesting conversations with the Local Shire Council here in Livingstone Shire. We thought we had done everything we could to ensure our Christmas Tree Festival signage was placed correctly. But we were wrong. Since then, many meetings later, we have been working with the Shire to ensure we are following their rules in every way. The Council has been superb, and they continue working with us to make things right.
Have we sinned? Yes.
Did we know we were sinning? No.
Are we forgiven? Well. That is an important question.
Jesus told us he would die for our sins. He said, 'For God loved the world so much that he gave his one and only Son [Jesus], so whoever believes in him [Jesus] will not perish but have eternal life.' (John 3:16)
Jesus died for our sins of the past, our sins of today and our sins of tomorrow. Jesus died not only for the sins we know about and the sins for which we seek forgiveness, he also died for the sins we don't know we have committed. Jesus forgives ALL our iniquity and sin. Jesus makes us righteous. Jesus MAKES US good enough. So, our salvation depends on Jesus, not on us.
We also see this in the psalms, 'Bless the Lord… who forgives all your iniquity… who redeems your life from the pit, who crowns you with steadfast love and mercy…' (Psalm 103:2-4) God does it all. He redeems us, he forgives our iniquity and sin, and he crowns us with love and mercy. We have a crown, because he has made us part of his royal family. He has made us righteous. God made us right with God.
Like icing on a cake, the Bible then tells us, 'The prayer of a righteous person is powerful.' (James 5:16) Prayer is powerful. All prayer? No. Only the prayer of those he has made righteous. Jesus has saved us and made us righteous. And God calls OUR prayers powerful!
You are good enough, you righteous child of God. In fact, your Heavenly Father has made you powerful!
Grace and peace.
Rob
Livestreaming church services
Please note that we are now livestreaming church on Saturday night at 6pm and Sundays at 7:30am. This can be viewed on our facebook page and our youtube channel - Just search Keppel Anglican on either facebook.com or youtube.com
Any problems? Please let Philip van't Spyker know: philipvs@keppelanglican.org
Prayers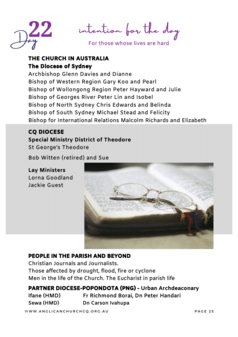 For those known to us
Colleen Dettrick, Marion, Bill Carmichael, John Quaife, Mary Peacock, Rene West, Graham McCamley, Barry Tennent, Del Winkelmann, John Provan, Anita Suthers, June Waymouth, Danny Daffey, Marcus Belot, Rebecca van Diem, John, Fay & Arthur Weston, Coralyn Johansen, Max, Marzley Baldwin, Jean McKinnon, Rhonda Argall, Gillian Busch & family.
Please pray for Gillian and her family upon the passing of Gwyneth. It is wonderful to know she is now with her Lord, and so we thank God for this hope that she had which has now been fulfilled. Amen!.
Upcoming Services
Sunday 22nd November
Christ the King Sunday
Ezekiel 34:11-16, 20-24 ● Psalm 100 ● Philippians 4:10-23 ● Matthew 25:31-46
St James Sat 6pm: Philip.vS (Rob HC)
St James Sun 7:30am: Philip.vS (Phil.W HC), 9:30: Philip.vS (MP)
Emu Park Sun 8:30: Rob (HC)
Sunday 29th November
Advent 1
A Combined Parish Service celebrating (last week's) Christ the King Sunday as a Parish.
Isaiah 64:1-9 ● Psalm 80:1-7, 17-19 ● 1 Corinthians 1:1-9 ● Mark 13:24-37
St James Sun 9:00am: Rob, Rev Tom Henderson-Brooks (HC)
Christ the King & Foundation Day
Parish Celebrations
This year we will celebrate Christ the King Sunday and
our Parish Foundation Day with a
Combined Service at St James on Sunday 29/11 at 9am
followed by a BBQ
As our Diocesan Administrator Tom Henderson-Brookes and his wife Caroline are soon to leave our Diocese, they will come to support this special service and we will take the opportunity to farewell them and thank them for their wonderful work in sustaining our Diocese through this difficult time of transition.
Emu Park will still have a small celebration for
Christ the King Sunday with Rob on 22/11 with HC.
A quick reminder from a previous newsletter article:
Are you considering how you are using your gifts? Your talents, your gifts, your time, and your finance. Foundation Day is a moment to be thankful for all our blessings and for each of us to be generous in giving of ourselves. Rob
For Sunday 22 November, 2020
Sentence
O shout to the Lord in triumph all the earth. Serve the Lord with gladness and come before his face with songs of joy. Psalm 100.1
THE COLLECT
Prayer of the Day
Christ the King / The Reign of Christ
God of power and love, who raised your Son Jesus from death to life, resplendent in glory to rule over all creation: free the world to rejoice in his peace, to glory in his justice, and to live in his love. Unite the human race in Jesus Christ your Son, who lives and reigns with you and the Holy Spirit, one God, for ever and ever. Amen.
Prayer of the Week
Christ the King / The Reign of Christ
Stir up, we pray you, O Lord, the wills of your faithful people, that they, plenteously bringing forth the fruit of good works, may by you be plenteously rewarded; through Jesus Christ our Lord. Amen.
Connect Groups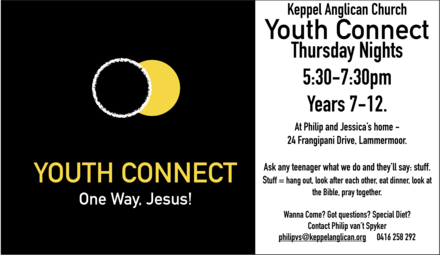 Monday 7pm with Di and Danny (2nd & 4th)
Wednesday 9.00am with Lyn at Emu Park
Wednesday 7:30pm with Rob
Thursday 7:30pm with Rob
Friday 1.30pm with Colleen at the Chapel (2nd & 4th)
To join a CONNECT group, please contact our office.
Daily Office
8.30am Tues at St James Church and 8am Wed via Zoom.
Time: This is a recurring meeting - Meet anytime.
Join Zoom Meeting on
https://us04web.zoom.us/j/74049606265?pwd=cXByaVova2lNNUVUZ01vbG5SeUpoZz09
Meeting ID: 740 4960 6265
Passcode: 3aezi3
Generosity
All that happens in our parish is funded entirely by the generosity of our community. During this time it is helpful to give via
electronic means. Giving can be done in 3 ways:
ANFIN Parish Direct form mailed to ANFIN to set up electronic transfers
Direct transfer can occur via your bank
Traditional offertory envelope at church
Account name:
Anglican Parish of Keppel
BOQ BSB: 124180
Account: 21415102
Offering Plate:
Note; we can no longer pass the offering plate in the middle of the service, but you will be able to leave your envelope or cash gift in the bowl as you enter the church.
An email update from David Pettett
Dear praying friends,
With this email I have recorded a YouTube video. Access it by this link: https://youtu.be/r7bGLchAVh0
If you don't want to watch the video the three prayer points are:
Students for exam week beginning 23 November.
Third year students finishing and going back into ministry.
An end to COVID19 restrictions.
Thank you for praying.
Bless you all,
David
Rev Dr David Pettett
Lecturer
Bishop Patteson Theological College
Solomon Islands
BCA boxes
Please collect your BCA boxes from the Foxwell Room.
2021 Lectionaries
If you are interested in purchasing a lectionary for 2021, please add your name to the sheet in the foyer. There will be one at both church centres on Sunday morning.
Alternatively, please email the church office to request your name be added to the list.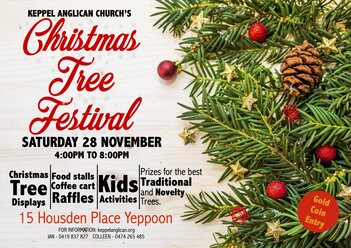 Church on TV each Sunday Morning
A message from Dr Michael Youssef (Leading the Way Ministry):
You may have noticed some disruptions to our broadcasts on 7Two recently. We have now discovered it is an issue with some 7Two regional stations and is being rectified as we work with the broadcast partner
In the meantime, we would encourage you to keep tuning in to Leading The Way
on Sunday mornings, 7am on channel 9Gem.
Thank you for your patience and understanding. We continue to pray that the teachings of Dr. Michael Youssef strengthen and bless your walk with God.
Kind regards,
Leading The Way Australia
Our address is: 15 Housden Pl, Taranganba QLD 4703, Australia