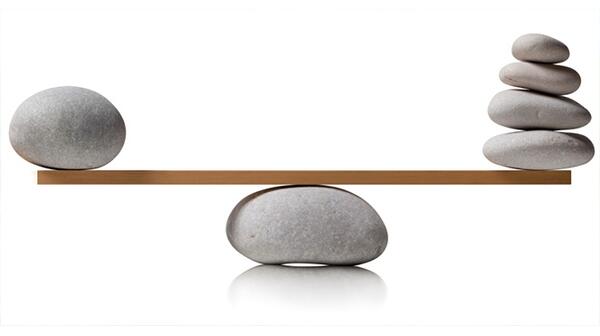 A World Recalibrating
Kircubbin Community Church, March 19, 2020
"…the day of death is better than the day of birth. It is better to go to a house of mourning than to go to a house of feasting, for death is the destiny of everyone; the living should take this to heart." Ecclesiastes 7:1-2
By Mat Kerr
Deconstruct to Reconstruct
It may seem strange to commend death, but what King Solomon is saying here is that times of death bring with them a soberness. They cause us to get real and get deep, to put aside the frivolous things, and to reflect and evaluate what is really important and meaningful in life. This is a very good thing for us to do.
As the Covid 19 virus spreads around the world, it is bringing more than the threat of physical death, it is bringing our society and culture to its knees. It is causing us to wake up and value again the things which are truly important. Jesus said "unless a grain of wheat falls into the earth and dies, it remains alone; but if it dies, it bears much fruit. (John 12:24)
There is much in our way of life which is dying right now, but as a result there is also much that is coming to life, communities rallying together and people going the extra mile to love and care and provide for one another, not to mention the rest that our planet and nature itself is enjoying from humanities slowed activity.


The Lord gave our church a prophetic word at the start of the year, it was a 'Trumpet Call' to put things right in our lives. To purge ourselves of the unnecessary and to live in a way which brings God delight, particularly through our love for one another. We believe that within our church fellowship we have witnessed the deconstructing activity of God in recent times. Though often tough to take, we have understood this to be a positive thing as he has been recalibrating us and preparing us to be rebuilt into something much more beautiful to him. Perhaps this is a picture of his global activity.
In combatting the threat of Covid 19, many very significant changes are being forced upon us all, as people are instructed to batten down the hatches and as much as possible avoid physical social interaction. Your church leaders don't deem this to be a time for thinking about surviving the next 6 months or so, after which we can get busy returning things to normal. Rather we believe it is about discovering what God's new normal for us is, not just in behaviours, but in mindset and values. To this end, in spite of all the substantial upheaval and very real stress and pain and danger, we are looking to the rest of this year with positivity and even excitement at being able to live for God in these times. When we say we trust him we need to mean it.
Doing Church Differently
It seems strange to talk of deepening relationships, enhancing intimacy, and loving one another more fully, when we are being instructed to keep our distance from each other. But that is exactly what we are pursuing as a church, and believe God is going to bless us with at this time. Our hand has been forced and church life is going to change – but if you want it to be, it will be for the better. The Elders and Deacons met this week to pray and discuss the practicalities of what it might look like for us to be church in these days. The following is a list of the things which will be put into place;
There will be no Sunday service this week. However David Donald has prepared a sermon which will be available to listen to from our website on Sunday morning. Why not get together in your families and have church at home. You could play some of your favourite worship music, listen to the sermon, pray together and even take communion.
There will be no official church gatherings until further notice, this includes Teen Spirit, Groups and also Monday Discussion and Prayer times.
From Sunday 29th March our services will be via the internet. As such, we are asking you to gather with your family in your home and meet with us online from 11am till 12pm for Bible Teaching, Prayer, Breaking of Bread and Fellowship.
Care Groups
We have decided to geographically divide our current church body into 3 different Care Groups. With the purpose of ensuring that every person gets the best possible care at this time. These are shown below.

These groups are central to how we will move forward as a church and are going to provide us with huge opportunities to thrive and bless the Lord as we put into practice all that He has been teaching us recently. Everyone is strongly encouraged to engage with these groups.
More details of exactly how they will function will follow shortly, but one of the primary reasons for creating them is to enhance our Sunday morning experience. We want to ensure that we are not just providing a version of "spectator church" but that even in our own homes, we can bless and encourage and fellowship together.
The plan is that on Sunday morning at 11am the whole church will listen together to a live short sermon, then we will break up and be led through the rest of the service in our groups via interactive conference calls. It is at this time that we will remember the Lords supper, encourage one another, share practical needs and pray together. We may even work out an effective way to sing together!
Onwards and Upwards
During times of isolation, community and communication are of the utmost importance. This is a priority for us all, and even if you think you are doing ok, the likelihood is someone else needs you to give them a bit of a lift. This is not a time to shrink back and hide, it is a time to rise up and shine.
All of this might seem quite strange to us, and perhaps a little bit daunting. It is bound to bring with it many frustrations and challenges, as it is a way of doing church which none of us have experienced before. So we ask for your patience and graciousness as we work things out together. The Lord is the Head of the church and King of the world, it is thrilling to see how he has been leading us and preparing us for this time. We look forward to discovering and experiencing more of God and exploring some of the previously hidden aspects of church life with you.
"But the Advocate, the Holy Spirit, whom the Father will send in my name, will teach you all things and will remind you of everything I have said to you. Peace I leave you; my peace I give to you. I do not give to you as the world gives. Do not let your hearts be troubled and do not be afraid." John 14:26,27
If you have any questions or concerns, please do get in touch.
A place to grow, belong and serve
Our address is: Kircubbin, Newtownards, UK