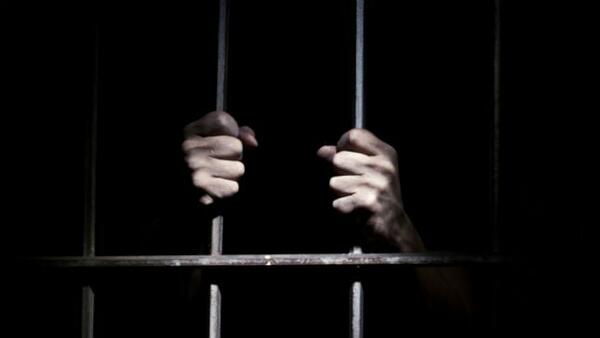 Holy Confinement
Kircubbin Community Church, March 24, 2020
"Because of my chains, most of the brothers in the Lord have been encouraged …" Philippians1:14
By Alan Wilson
These are strange and unusual days we are living in, days where our freedom has been greatly curtailed, where we have been advised to isolate ourselves for the protection of others and ourselves. For some, isolation can be very difficult psychologically and emotionally, causing them to feel lonely and disconnected, especially if they are living by themselves. When our emotions are overcome with negativity it is very difficult to maintain a spiritual perspective causing us to think either God is distant, or he is not in control, or he does not love us. So how can we remain spiritually and emotionally faithful to God when we feel that providence has locked our doors, curtailed our freedom, disrupted our plans and changed the world as we know it?
There is no easy answer to that question, however, I do think that Paul's response to his incarceration, his chains, his containment is very helpful. The place of his containment became holy ground, a sacred place which had been set apart for the purposes of God. His chains became as holy as the instruments the priests used in the temple when they served God. In his small area of confinement he made room for God. And it was this attitude that enabled him to continually reach beyond the four walls of his confinement.
New Opportunities
Making room for God in your confinement needs be a deliberate choice initiated by us. It will never happen by default. But what does it look like?
See your time in isolation as an opportunity to do some spiritual disciplines that the normal busyness of life prevents you from doing. For example I have found a series of lectures online about the life of Jesus which I hope to listen to. There are so many good resources that we could use at this time to help sustain us. Set yourself small achievable goals for each day, you never know - by the time this is all over you may have developed new habits that will help shape your life for the future.
See this as an opportunity to encourage others. When you read Paul's words, 'Because of my chains, most of the brothers in the Lord have been encouraged'… you begin to wonder 'what kind of mind did he have?' His thinking appears to be slightly crazy. Here he was, chained up, probably to two Roman soldiers who did not carry 'Hugo Boss,' in their kit. Yet he sees this as an opportunity to encourage others. How he did it was through his attitude and courage. He did not allow himself to be crippled by fear or self-pity, but rather chose to see the encouragement of others as a way of using this time. We need to share Paul's attitude, we have the ability and opportunity to encourage others in ways Paul could never do.
It is on the Holy Ground of confinement where God longs to meet with us, his presence there could make this one of the most significant and important times in our lives and a key to our future fellowship with Him.
A place to grow, belong and serve
Our address is: Kircubbin, Newtownards, UK