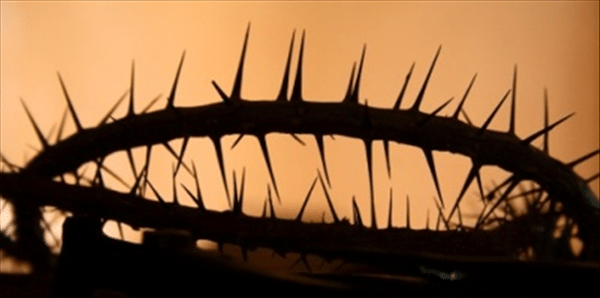 Good Friday Story
Kircubbin Community Church, April 9, 2020
"Until I come, devote yourselves to the public reading of Scripture..." 1 Timothy 4:13
Our Good Friday service this year will be a little different in format, but not in purpose. Our desire as always is to unite together for a time of reverent reflection as we remember what Jesus faced in his journey to the cross, and recognise the significant impact those events continue to have in our lives today.
We will do this in two ways;
Firstly we will listen to the Good Friday story as told according to the Bible, without additional comment.
Secondly we will partake of the Lords supper in remembrance of Jesus.
That is all we intend to do. This year for the first time ever we will be meeting as a whole church using Zoom. This is an opportunity for us to unite and celebrate together as we focus on the power of the spoken Word of God through the story of Easter.
Scripture Readings
The readings we shall enjoy together are listed below. You might like to follow them in your own Bible, as various people read the different sections aloud.
Jesus prays alone - Luke 22:39-44
Jesus is arrested - Matthew 26:47-56
Sanhedrin tries Jesus - Mark 14:61-64
Pilate tries Jesus - John 18:33-37
Pilate sentences Jesus - Mark 15:6-15
Jesus wears a crown - John 19:5
Jesus carries his cross - John 10:17-18
Simon carries the cross - Luke 23:26
Jesus speaks to the women - Luke 23:27-31
Jesus is crucified - Luke 23:33-34
Criminals speak to Jesus - Luke 23:39-43
Jesus speaks to Mary and John - John 19:25-27
Jesus dies on the cross - John 19:28-34
Jesus is laid in the tomb - John 19:38-42
Communion
After we have listened to the story, we shall take communion together. If you intend to join us in this, please be prepared beforehand with some bread and juice.
Practicalities
If you have not already downloaded the zoom app onto your device you can do so here;
Join Zoom Meeting
https://us04web.zoom.us/j/2366250561
Meeting ID: 236 625 0561
The meeting will go live at 7:30pm, at which point a song will be playing as we wait for everyone to dial in. Each person will be muted upon arrival and remain muted throughout the service (except when reading) but feel free to greet each other with a wave and a smile.
If you are unable to use Zoom, please contact one of your group leaders or a friend who can join you to the meeting though a phone call on speaker mode.
Finally, feel free to invite any friends or family to join us, it will be made clear that communion is for those who profess faith in Christ, but the Easter Story is a wonder for all to hear.
A place to grow, belong and serve
Our address is: Kircubbin, Newtownards, UK