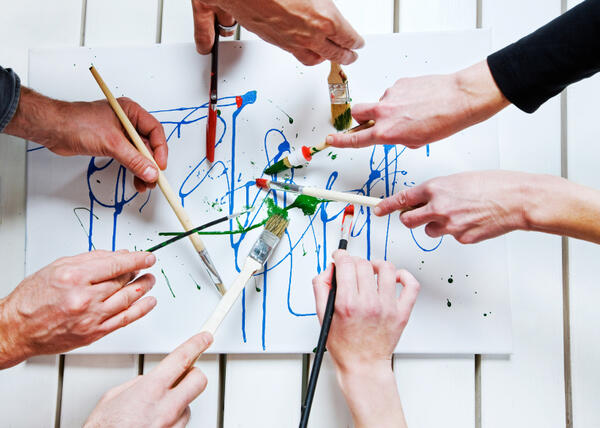 Introduce me to your Jesus
Kircubbin Community Church, May 24th, 2020
The great claim of evangelical Christianity is that it's not a religion about God, but a relationship with Him. Yet when many outside of the church look in, what they see is often something more akin to religion than relationship. Why is that?
What does a day to day relationship with God actually look like and why are there not more people breaking down the church doors with excitement at the thought of experiencing one for themselves?
Through the Trumpet Call God has focused our attention as a church on the things which bring Him joy. We have seen that loving one another is a primary way of loving God, and have been challenged to actively change our habits, surrender our behaviours, and be less selfish, more loving and more worshipful. However, there reaches a point where it doesn't really matter how obedient we are, or how fervent we are in our Christian disciplines, because God is less interested in what we do FOR Him and more interested in what we do WITH Him. That is because a church which the Lord fully delights in, is a church he has relationship with!
Therefore in the coming months this is what we are going to turn our attention towards: - What does it look like when we, as the church, have a fulfilling relationship with Almighty God?
We all have different experiences and expectations of Jesus, and it is probably not uncommon for us to look at others and think they are more satisfied in their faith than we are. When the truth is that they probably look at us and think a similar thing. Church is community, established by God that way because we all need one another, we need to learn from and help one another, in our mutual pursuit of intimacy with our Saviour.
Everyone knows genuine relationships are complicated, hard work and anything but tidy. The same applies to our relationship with God. Yes, it can be thrilling and rewarding, but equally it can be confusing and disappointing. We need to be real with ourselves and with each other. If we are determined to be a church which God truly delights to be among, and one where others can clearly see His presence in our lives, then it is necessary for us to put away the plastic façade of neat and tidy religion, and embrace the struggle, tears and mystery which so often accompany a real life lived close to Jesus.
So what is your relationship with God actually like?
Below are some questions which will hopefully help you evaluate it and prepare you to describe it to others. You might find it helpful to consider these in relation to your friends and family first, then reflect on any differences regarding how you relate to God.
- How did you meet?
- What do you appreciate most about them?
- What annoys/frustrates you about them?
- In what ways are they good for you?
- What does your friend see in you/are you a good friend?
- Would you describe it as a balanced relationship?
- In what ways is the friendship hard work?
- What are the limits/limitations of the friendship?
- Why/how do you stick at the relationship?
- How would your life look different if the relationship ended or hadn't started?
You will find it beneficial to pray through and write down your answers. The more honest and thoughtful you are, the more likely you will be to understand and grow in your relationship with God.
Valuing the privilege of learning from one another, we hope the focus of our preaching over the coming weeks will be influenced by the experiences, joys and struggles that each of us have in our relationship with God. For that reason you are being asked to prayerfully and honestly give some feedback from the questions above to the elders or your group leaders. Tell us what it is like to know God. Introduce us to your Jesus.
"I no longer call you servants, because a servant does not know his master's business. Instead, I have called you friends, for everything that I learned from my Father I have made known to you." John 15:15


Our address is: Kircubbin, Newtownards, UK