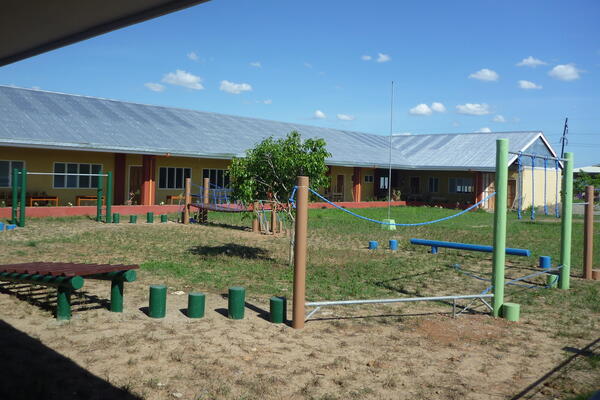 Sefton Village Christian School
Kircubbin Community Church, 19th Nov , 2020


In 2007 when Madeleine was 3 years old and Ariella was 3 weeks old, Claire and I gave up our jobs and left our home in Shetland to move to the Philippines. We were going to work with a mission called Sefton Village, a place we had never even visited. So this was a huge step into the unknown, and while it was very exciting, it was also very challenging. The ministries of Sefton included Church planting, Hospital visitation, Jail ministry, running a Bible School, a Children's Home, a Pre-School, and a FEBA Radio Station, but our primary purpose for joining the two other British families on the base, was to help them start a new Elementary School.
My job was to project manage the construction of the new school building, while Claire had responsibility for all things educational and acted as the school Principal in its first years of operation.
In 2008 we used temporary accommodation (borrowed from the Bible School) to open the school with Grades 1 and 2 and had an initial enrolment of 90 children. By the following year enough of the construction work had been completed to allow us to move in and increase the enrolment to 150 children. As a private school the operating funds were largely raised through school fees, however the vision was always to provide excellent education to some of the poorest local families and this was achieved through scholarships.
Today the school is entirely run by Filipinos and continues to provide a high standard of education across all six grades of Elementary school. Never content to sit still, and as part of their long term vision to provide a full secondary level education , this year they received permission to open a new Grade 7 class. But as we all know 2020 has not gone according to anyone's plan, and Covid 19 has forced the school to adopt remote learning practices, which have not only been especially hard for those children who struggle to access adequate internet and computer facilities, but has put a stretch on their resources and ability to open Grade 7.
As a family we remain in contact with some of the teachers and love getting news of the school and our friends in the Philippines. Our old next door neighbour Joy Salazaar is now the Director of the school, and recently contacted us to ask if our church could help financially with the current school needs.
We agreed at the Members Meeting that we would like to send a gift from the church and would also invite individual donations. If you would like to contribute to the Sefton Village school fund, details of how are shown below.
To give you a feel for the school and better understanding of what you are supporting, they have produced the following video:
Please provide all donations by Tuesday 1st December in one of the following ways:
· Placing in the church offering box, marked "Sefton"
· Bank transfer to account nr. 00046736, sort code: 950676, marking as "Sefton"
Thank you.
Mat, Claire and family.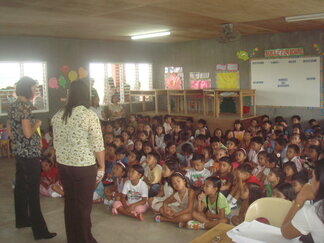 Acts 4:32 "All the believers were one in heart and mind. No one claimed that any of their possessions was their own, but they shared everything they had."
Our address is: Maxwell's Courtyard, Kircubbin, Newtownards, UK