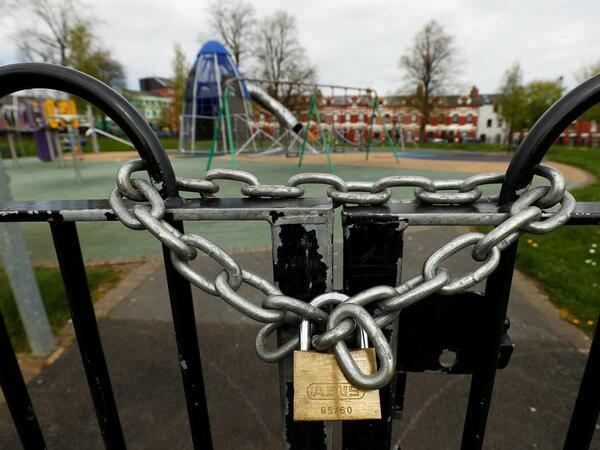 Locked Down but Still Going
Kircubbin Community Church, 8th Jan , 2021
Back to Zoom
In response to the announcement on Thursday evening that the NI Executive have asked all churches to refrain from meeting in person during the month of January, our elders and and deacons have agreed to adhere to this request. (We actualy also heard today that while the Community Centre is going to remain open, it will be limiting its use to 6 people at a time, so wouldn't be suitable for us anyway.)
This means that up until the 6th February, at which time the situation shall be reviewed, we will be returning to our Zoom Sunday Services.
I am sure this will be a big disappointment to all of you, but lets not lose heart, there is still much to celebrate as we consider the work of God around the world and in our lives. So please do make an effort to join us online as we worship God, learn from him and encourage each other in our faith.
Baptist Association Announcements
There are a number of Baptist Association events coming up which may interest some of you;
Baptist Women
Baptist Women will be running an eight week online course on 'Contentment' by Melissa Kruger commencing Monday 11 January 2021 at 8pm. The cost for the course is £10 and registration is through this link: https://www.baptistwomenireland.org/events/baptist-womens-8-week-online-course-on-contentment-by-melissa-kruger/
The Baptist Women's Spring Conference will on Saturday 6 March at 10am over Zoom. The speaker is Carol Watson from Cavan Baptist and she will speak on the book of Philippians. The cost for the conference is £5 and registration is through this link https://www.baptistwomenireland.org/events/bw-spring-conference-2020/
Irish Baptist College Conference
The College is excited to announce the inaugural Irish Baptist College Conference. The aim of the conference is to provide students, pastors, and interested parties with an opportunity to hear from renowned international scholars in their field of expertise and to then consider the application of such study for contemporary Christianity. It is hoped that the conference will be an annual online event that will foster a "warm devotion set on fire by truth" (John Stott).
On 14th January 2021 the College will host virtually Dr Michael A. G. Haykin, Professor of Church History and Biblical Spirituality and Director of The Andrew Fuller Center for Baptist Studies at the Southern Baptist Theological Seminary, Louisville, USA. He will address the conference on the theme of Baptists and Revival in the Long 18th Century. It promises to be a fruitful and stimulating event.
The schedule for the event is as follows:
4:00pm - Introductions and session one
5:00pm - Break
6:00pm - Session two, followed by Q&A
7:15pm - Finish
Tickets cost £10 and are available here: https://www.eventbrite.co.uk/e/irish-baptist-college-conference-tickets-129473106547. It may be possible to avail of free entry to the conference if you are unwaged. Please contact registrar@thebaptistcentre.org with your name and status (student, retired, etc).
Baptist Youth
As a church Wwe are excited to (hopefully) be hosting a BYE Team again this summer. They will be with us from the 31st July to 8th August. Other BYE Teams run throughout the summer at various times and locations, so there is also an opportunity for the young people in our church to serve on another BYE Team if they would like. The application forms and teams are usually announced on 16th January, but this year have been delayed until some time in February.
If anyone is interested in the possibility of serving on a team, please let Mat know and he will keep you posted of all updates.
This Week
Finally, this Sunday we will be returning to our study in the Book of Acts, when Alan will be sharing from Chapter 7 about the death of Stephen. It is quite a long passage, so please have a read of it before we meet.
And please do also consider joining us on Monday evenings at 8pm when we discuss the Sunday message in more detail. This continues to be a really valuable time for those who attend.
Much blessings
Mat.
Acts 8:4 " but the believers who were scattered preached the good news about Jesus wherever they went."
A place to grow, belong and serve
Our address is: Maxwell's Courtyard, Kircubbin, Newtownards, UK