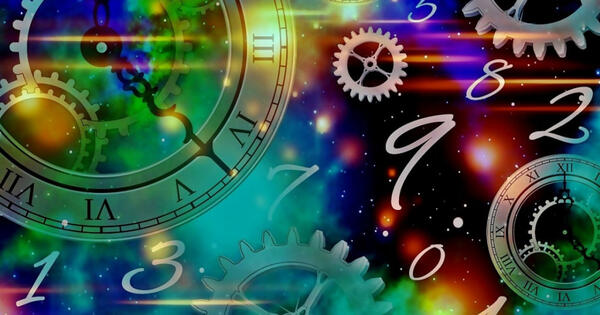 Understanding the Times
Kircubbin Community Church, 27th Feb , 2021
"From the tribe of Issachar, there were 200 leaders of the tribe with their relatives. All these men understood the signs of the times and knew the best course for Israel to take." 1 Chronicles 12:32
What a valuable asset these men of Issachar must have been to David and his army. The ability to make sense of the world around us and discern the current activity of God is priceless.
In our members vision meeting this week I spoke about three words which I heard presented at the recent Evangelical Alliance Conference. I believe they speak into the times we are living in and encourage the pursuit of God as we try to make sense of what is happening around us.
STOP
The first word is Stop. Over the past year COVID has forced an emergency stop in many of our lives. So much has been brought to a stand still and while we might not like it, perhaps it is for our good. When we look at God's work with the Israelites at the time of Jeremiah, He used the Babylonians to put an end to life as they knew it - in an even more extreme way than COVID has done for us. The people had to adapt and learn to live with a new normal.
One of the challenges facing us is not so much to get back to life as it was but rather, to understand the times we are living in and recognise the activity of God in order that we can move with him.
RESET
How many of you have ever had to restart your computer or phone because the demands placed upon it caused it to grind to halt? It is infuriating when things stop functioning the way they are supposed to. Rebooting will often fix the problem, but if the hard drive has become so clogged up with junk, old programs and even viruses, then the machine will continue to run slow and perform poorly, even after a reboot. If this is the case the better option may be to to format the hard drive. This means reseting everything and restoring the device to factory settings, and it is often viewed as a last resort because of the risk and work involved. Before you press reset, you need to make peace with the fact that you are going to lose all your installations and all your personal preferences, and for that reason it is essential to make sure you have a backup of everything that is important to you.
Having done this a few times with computers over the years, I can testify that it is always a little scary and doesn't always go according to plan. However when the process is completed successfully it feels like you have a brand new machine. It seems to runs smoother and faster than it ever did before. It operates just as its creator intended it to!
Could it be that as we consider how our lives have been brought to a stop and take this time to evaluate the condition of our church, that we may need to do more than just hit the reboot button and go back to the ways things were? That we might actually need to initiate use of the factory reset button, taking with us the knowledge that we have gained over the years so that we can accurately identify what we need to reinstall and what we need to discard?
RECALIBRATE
Very often after a machine has been reset it will need to be recalibrated. If this is not done properly the effect can be dodgy produce, poor quality output and lots of misdirection - resulting in much wasted time as we try to work out where the errors are coming from and why things are not working as they should.
At the start of last year God gave us a message we referred to as the "Trumpet Call." It was an instruction to repent and return to being a church which prioritised God's priorities. You might describe it as a process of recalibrating. We then spent the next number of months exploring just what that means. But with the coming of Covid and first lockdown that followed we didn't really get a chance to finish the job properly. We need to do that now.
DREAMER TEAM
A few years ago we established what we called a "dreamer team" in the church, where some of us got together a number of times to 'dream' collectively, exploring different aspects of church life and then prayerfully look for ways to develop ministries and move forward as a church. This was a very useful process for us to go through at the time, and in our recent members meeting it was agreed that there would be value in re-establishing such a group now, as we consider the times we are presently living in and the significance of Stopping, Resetting and Recalibrating.
The remit of the Dreamer Team will be to pray, creatively imagine, and seek God for His guidance as we ask some of the hard questions including what hitting the reset button and recalibration might look like for us as a local church. It is important that we understand the times we are living in and are led by the Spirit as He himself moves through time.
The team will answer to the Elders and Deacons and represent the interests of the whole church. Please pray and ask yourself if this is something you should be involved in. If you think it is and you would like to contribute your time and thoughts towards it, then please let me know before the 7th March. Also if you have any further questions or comments about it, please get in touch with myself or Alan. Lets not miss the Word of God to us at this time.
Mat Kerr.
Our address is: Maxwell's Courtyard, Kircubbin, Newtownards, UK