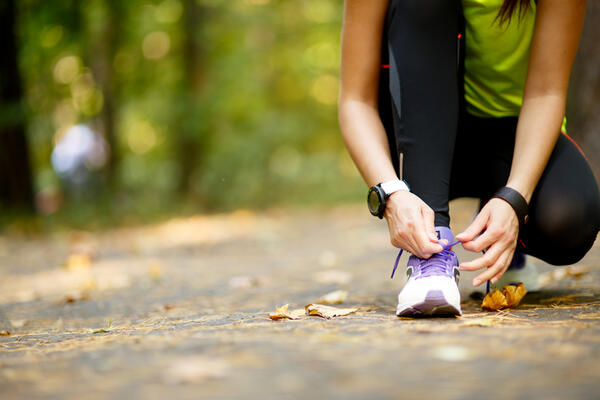 Let's Get Ready
Kircubbin Community Church, 23rd May 2021
"Forget the former things, do not dwell on the past. See I am doing a new thing, now it springs up. Do you not perceive it?" (Isaiah 43:16-21)


The Dreamer Team have been meeting weekly since March. Their remit is to try and better understand the times we are living in, and to explore if and why, we may need to change some of our church practices. They have made some valuable progress, a little of which is mentioned below.
One of the things which has been discovered is that God's biblical principles for church are very often broader and more malleable than our current cultural church practices.
Change
It is very easy for us to get stuck in a rut of behaviours and thought processes. Change isn't always welcome and it isn't always easy but sometimes it is necessary. So when it is required, it is important that we understand the difference between the things we need to hold onto and the things we would like to hold onto.
Lessons Regarding Change from Acts ch 15
change takes incredible courage - however there are times when it needs to be implemented in spite of resistance. (The Jewish Christians struggled to think the Gentiles could be a legitimate church without adopting the Jewish ways, but they could.)
It is important not to force change on people for whom it would cause more damage than good. (the Jewish Christians did not need to stop being Jewish and start behaving like the Gentiles any more than the Gentiles needed to adopt Jewish ways)
Mutual respect and common ground/compromise are important if unity is to be maintained.
Relationship
Through looking at what our church has done in the past and could potentially do in the future it was noted that at the heart of everything there must be Relationship. Teaching, Caring, Helping, Discipling are all hollow activities if they are not driven by love and built on good relationships with one another.
Relationship cannot be forced but it can be modelled and encouraged.
Relationship cannot be hurried, it takes commitment and time.
Relationship does not need to be deep and intimate for it to be genuine.
So, in order to avoid being a clanging cymbal or resounding gong we need to have love as the central energy behind whatever we do in all other areas.
How is church viewed
In considering the place of our church in our community, and as a provision for believers we have explored the statement "the church exists for the healing of all things." Through this exploration we have identified that our mindset is often unintentionally driven by the self-preservation and self-advancement of the local church, when actually God's interests may be much more lateral and less tidy. Many Christians have a "sweet tooth" for church activities such as Bible teaching and worship singing, and are prone to measure the strength or value of a church primarily by such things. But the purpose of church extends way beyond Sunday mornings, so it is really important that we don't prioritise services over service.
Time to Pray
As Elders and Church Leaders we are very grateful for the work of the Dreamer Team and believe it is now time for the church as a whole to get more involved in this process of seeking and waiting on God regarding what it means to Stop, Reset, and Re-calibrate (see previous newsletter here). So we are calling on everyone who is able, to join us for 3 days of fasting and prayer.
As the Dreamer Team has been praying, one of the significant images that God has presented us with is that of brokenness. With the sense that brokenness will lead to fruitfulness. The three days of seeking God are as much about presenting ourselves to Him, and allowing His Spirit to work in us, as they are about us hearing from Him and getting direction for the future.
There are 3 areas we would like you to focus on in prayer.
1. We have spent much time recently in the book of Acts considering the challenges the Jewish church faced when the Gentile church came on the scene. Try to think of our Christian culture as the Jewish church. We have a long and strong Christian (churchy) heritage. But to those outside the church it is potentially more damaging than it is helpful. How much of your "churchy" ways are you prepared to sacrifice for the spiritual benefit of those who find it hard to engage with them? Is it possible that we are so ingrained in our traditions and practices that we are effectively asking those outside the church (gentiles) to be "circumcised" in order to be part of the church? Are there specific things God is asking you/us to change/repent of?
2. Our mindset is very often about getting people to COME to church. And the primary responsibility we usually feel as Christians is to come (attend) church. But the final instruction of Jesus to the disciples was to GO. Ask the Lord if you/we have become too passive in our understanding/treatment of church. Also consider what it might look like if rather than having the goal of getting people to come to church (believers and unbelievers) we focused more on encouraging and empowering them to BE the church.
3. Ask the Lord to speak to you about your Relationships within our church and with the/your wider community.
LET'S FAST
We will have 3 days of fasting and prayer from Monday 31st May to Wednesday 2nd June. We shall then join together via Zoom at 7:30pm on the Wednesday to worship the Lord and encourage one another as we share our experiences and promptings.
If this is your first time fasting Fear Not! There is a separate Newsletter which can be viewed here giving more details on how to fast. You may be a rookie or veteran faster. It doesn't matter whether you feel you can only do it for one day or are keen to fast for all three, or whether you choose to give up food or some other lifestyle behaviour. The important thing is that we humbly come before our God together.
Jehoshaphat before he went into battle called the whole assembly to fast, praise and worship the Lord. (2 Chron 20) In a similar way, your church leaders are calling you now to join us in fasting, praising and worshipping God, as we prepare for what lies ahead for this church.
"Consecrate yourselves for tomorrow the Lord will do amazing things among you" Joshua 3:5
Our address is: Maxwell's Courtyard, Kircubbin, Newtownards, UK