KCBC Newsletter
December 15, 2018
Our Chinese brothers and sisters in Christ need our prayers...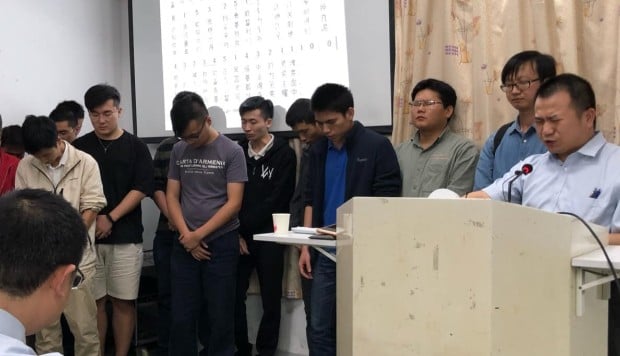 100 Christians snatched in overnight raids on underground church
Worshippers taken from their homes and off the streets in coordinated crackdown across Chengdu in Sichuan provincePastor among those arrested
www.scmp.com
For the next few weeks we will be focussing on The Great Names of Jesus Christ in Isaiah 9:6. "For to us a child is born, to us a son is given; and the government shall be upon his shoulder, and his name shall be called Wonderful Counselor, Mighty God, Everlasting Father, Prince of Peace." This Sunday we will take a look at what it means to trust in Jesus as our "Wonderful Counselor." Hope to see you there!
Upcoming Events
Download
We are hosting Joy's Kitchen at KCBC this month! Come help out our community!
Saturday, December 22nd, 2018  •  10:30 am – 1:00 pm (MST)
Preaching The Word & Loving People
Our address is: 26349 Hwy. 74, Kittredge, CO 80439