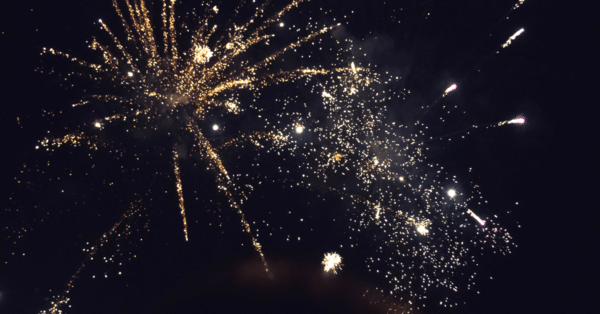 Dear Friend,
2020 has been pretty rough for a lot of us. Loved ones have gotten sick and passed away because of Covid-19, or from other causes. Churches have been closed and events canceled and we've wondered, will 2021 bring decreased regulations and a return to normal? We hope so but many of us are not very optimistic.
Others have had pretty good health and haven't been effected much, but we may still have wondered, what's around the corner for our country? Will a Biden presidency make things better or worse? We hope for the best but many of us are not so optimistic.
So, as the New Year begins, many of us are probably feeling a lack of control. We hope things get better for us personally, and for our country, but we just can't seem to shake that helpless feeling. We're doing the best we can but the world just feels like it is spiraling out of control, and us along with it.
While no one likes to feel out of control, that helpless feeling isn't as harmful as many might think, especially if the feeling causes us to cling to the peace Jesus gives more tightly.
So, let's meditate on these 4 verses as we seek God's peace today.
1. John 16:33 (Phillips)
I have told you all this so that you may find your peace in me. You will find trouble in the world—but, never lose heart, I have conquered the world!
2. Romans 15:13 (Phillips)
May the God of hope fill you with joy and peace in your faith, that by the power of the Holy Spirit, your whole life and outlook may be radiant with hope.
3. 2 Thessalonians 3:16 (Phillips)
Now may the Lord of peace personally give you his peace at all times and in all ways. The Lord be with you all.
4. John 14:27 (Phillips)
I leave behind with you—peace; I give you my own peace and my gift is nothing like the peace of this world. You must not be distressed and you must not be daunted.
May the New Year of 2021 bring you greater peace, regardless of your circumstances, as you hold on tighter than ever to Jesus Christ the source of peace.
In Christ,
Pastor Tim
Preaching The Word & Loving People
Our address is: 26349 Hwy. 74, Kittredge, CO 80439