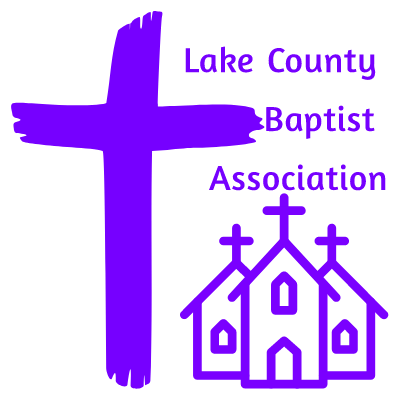 The Connection
Together doing what we can't do alone
Aviva Iglesia - "Revive Church"
Aviva Iglesia is Spanish Revive Church. One of our most recent Watchcare interested churches is impacting their community. Aviva set up bounce houses, grilled hamburgers, handed out snow cones, and put boxes of food into the hands of people in the Minneola community.
Please continue to pray for our community churches as they make Kingdom impact.
What's Cooking?
A wise man once asked what the most important word in the English language is. One person said, "love." The wise man responded, "No, the most important word is 'relationship' because without 'relationship,' love has no place to go."
We have committees, boards, teams, groups, organizations, families, units, and associations. We meet in churches, Sunday School, prayer meetings, and for dinner on the grounds. We go on mission trips, volunteer to serve, and sing in choirs. Church people do things together. We are family. We are the Body of Christ.
Associational work is terrific! Discovering additional ways to make Kingdom impact is exciting, and I want to encourage you by sharing a little of what is happening behind the scenes.
LCBA has three currently active teams:
1) Team Board - This team is exploring how we do business. Active and effective associations transition from models much like we currently utilize to board administration. Board oversight gives the association the ability to change rapidly. The world is not slowing down, and we need to bring God's Word to this changing world (All the BCF fans say, "Yep!) Also, Team Board is exploring our by-laws. Current by-laws lack financial policies, board rules (if we make this transition) and don't protect us well enough to avoid litigation.
2) Team Mission - This team explores the place of the association concerning local and beyond group missions. Beyond our area, the IMB and NAMB have associational relation arms, and this team is working to determine how working together can send people from all of our churches. The next missionaries are in our churches! Locally, the team is finding we have untapped existing highly effective mission opportunities. They are working to discover how we can join forces to make a more significant Kingdom impact.
3) Team "Evangelism" - This team is morphing. Initially, we thought, "what can LCBA do to help churches with evangelism?" Currently, God is redirecting to ask questions like, "What can LCBA do to direct people to join one of our churches?" Picture LCBA sending guests to your church every week. What can LCBA do to fulfill that vision? The team is generating impressive ideas. We've more research before I can report back. However, I can tell you we've already identified two ways to make that vision a reality.
4) Team Staff - While not a team yet, it's coming. Professional assistants from many of our churches are waiting to hear what LCBA is doing for them. Unfortunately, Florida is one of the states that does not have an SBC professional assistants charter. These are two examples of the sort of things Team Staff might explore.
Unlike the Florida Baptist Convention or the SBC and different from the IMB and NAMB, the association fulfills a unique function. Responding to the needs in their association, changing associations bring increased value to their churches by doing what nobody else can do so nearly as well. In addition, local knowledge, passion for community, and the network of nearby churches make your association special.
I hope this gives some idea of the sort of vision I'm beginning to see for LCBA. I want to take a moment to thank all of you who accept the call to serve on one of our teams. Also, a big thanks to those churches who give financially regularly and especially to those newly providing or returning to supporting your association. Significant changes will cost us lots of money, but many counselors come to some pretty unique ideas to bless all of our churches. Not all of our churches support the association. Please consider adding 2-3% of your undesignated receipts to your budget. The money blesses sister churches and, for the most part, is used to build the Kingdom locally.
Giving online to the association is easy. Visit:
Timothy G. Burdick, DMin
Associational Mission Strategist
Lake County Baptist Association
The Privilege of Suffering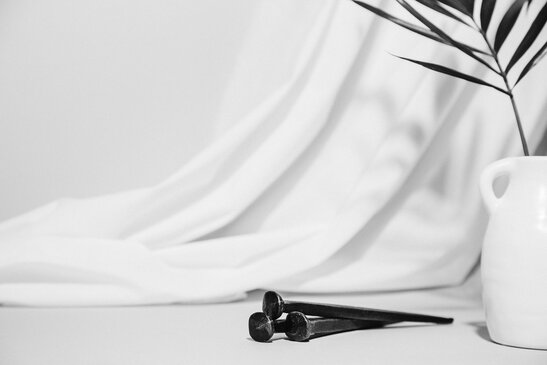 Avoiding suffering at all cost seems to be human nature. But as a believer in Christ, I have learned the hard way over the years that there is beauty and purpose in our suffering. Most of you reading this are likely not aware of the ongoing trials my wife and I have had to bear, but there have been many. One of them involves our youngest of four children who has had 63 surgeries in his short life.
My flesh wants to get angry and get answers, but there are several things that I believe the LORD is doing in my life through the suffering. First, He is pushing me beyond what circumstances I think I can handle. This forces me into a posture of total dependence on Him. (I wish I would just live my life in this posture regardless of my circumstances, but there is something about my sinful flesh that thinks I can still do some things without Him.)
Secondly, I believe that I am gaining a deeper appreciation of my Savior's suffering for me as I experience suffering for myself. The internal pain that is felt in my life makes me think more and more about the pain that Jesus suffered on our behalf. And there is something happening that changes me for the better as I experience suffering and grow in my appreciation of His suffering for me.
Thirdly, as I suffer through the daily, difficult circumstances of life I can look back and recognize the work that God is doing in my life. He is slowly changing me into a better follower of Him, and one that more resembles Christ than I did prior. He is transforming me for the better! Yes, it is a painful process, but it is also a beautiful that he is doing in me. I think he has softened me over time and given me the desire to have love and empathy for my fellow man.
Finally, as I reflect on all the heartache, beauty, and purpose … I find myself in awe of my Creator. Afterering-all, He is the Almighty God of the universe and all that is in it. As He interacts in the lives of billions of people currently living on the Earth, it seems to me that it is a high privilege that He would take time for little old me. The truth is that He is shaping me into one of His eternal keepsakes … and what a privilege that is!
Pastor Bill Stephens
Emmanual Baptist Church, Leesburg
Dynamic Small Groups
Five Best Practices of Growing Sunday Schools
By Fred Boone
Introduction:
What would Jesus say to the world if he had 30 seconds to speak to the entire world? Would He say repent and turn from your sin? Would He say love me with all your heart, mind and soul? I believe He would say what was recorded in the Gospel of John. John 4:35, "Do you not say, 'There are yet four months, then comes the harvest'? Look, I tell you, lift up your eyes, and see that the fields are white for harvest." The challenge for the church of the 21st century is to keep an evangelistic focus. The churches that embrace these five practices not only teach the Bible effectively they also reach more people for Christ.
In the fall of 2019 issue of SBC Life – J.D. Greer (President of the Southern Baptist Convention) talked about an evangelism strategy that the SBC adopted in 1954 to enroll 1 million people in Sunday School in one year and they called it a "Million More in '54" and this resulted in a record number of baptisms that year. J.D. said that gave birth to "Who's Your One" campaign his church adopted that resulting in a record number of baptisms. This is an example of the result of one of the five practices.
Several years ago, the Georgia Baptist Convention did a study of the 100 fastest growing churches in Georgia. In their research they discovered some common factors. Five of the common factors related to their Sunday School or Small Group ministry. Those factors are what we will be discussing in this article.
Thom Rainer did several research projects which further confirmed these five practices. His research was documented in three of his books: Effective Evangelistic Churches, The Unchurched Next Door and Surprising insights from the Unchurched.
Practice One – Workers (Servants): "A worker is any individual that is prayerfully recruited and trained to staff the Sunday School." It begins by praying for Laborers – Luke 10:2 "Therefore said he unto them, The harvest truly is great, but the laborers are few: pray ye therefore the Lord of the harvest, that he would send forth laborers into his harvest." It is interesting fact that the only prayer Christ ordered us to pray was for laborers. The growing Sunday School knows it needs many recruited and trained team members to build a growing group. Not only a teacher but you need an Outreach leader and Care Group leaders for every 4 to 6 members. A prayerfully and trained team results in a growing and effective group.
Practice Two - Prospects: "A Prospect is anyone that you know general information about, and your Sunday School could minister to." The growing class is always thinking about that next new member because they believe Luke 10:2, "The harvest truly is great." The class Prospect list should equal the class Member list (Enrollment). There should be a systematic method of following-up on the Prospects. They should be assigned to Care Groups. The group is using weekly contacts – to show love, concern, compassion and care to members and prospects with the goal of involving the member or prospect in life changing Bible study. Another name for the Prospect list would be the class – Prayer List.
Practice Three - New Units (Classes): "A Unit is a Teaching Unit – in the youth and adult areas, the teaching unit is usually called a "Class", but in the children and preschool areas, the teaching unit is sometimes termed a "Department". A teaching unit is a group of pupils and a teacher. Growing Sunday Schools understand that new classes grow faster, win more people to Christ, provide more workers and encourage constant growth. New units reduce Teacher - Student ratio and make outreach and ministry more effective. Classes reach their maximum growth or "saturation point: within 18 - 24months after their beginning. They follow the basic laws of biology. The fruit develops on the new growth only. Addition = Multiplication. Growing Sunday Schools practice a minimum of one teaching unit for eighteen enrolled for total Sunday school.
Practice Four - Outreach: "An organized effort to go outside the walls of the church to share the gospel and enroll people in Sunday School. It is the Great Commission in action." The growing group understands the truth of Mark 1:17, "And Jesus said to them, "Follow me, and I will make you become fishers of men." The command to GO was given by Jesus in 5 books of the N.T. It was the first command given, Mark 1:17 and it was the last command given, Acts 1:8. Outreach is taking our warm hearts out and touching the worlds cold hearts. Enrollment and attendance increase in direct proportion to the number of personal contacts and visits. The growing Sunday School is always seeking a method that allows them to get beyond the four walls of their class. They understand that that fishing takes place outside.
Practice Five - Enrollment: "Enrollment is the process of registering a prospect as a member of a Sunday School class. Sunday School Enrollment is the "Welcome Mat" for an outsider to become an insider in a class." The growing Sunday School has experienced the truth of Psalm 126:5-6, "Those who sow in tears shall reap with shouts of joy! He who goes out weeping, bearing the seed for sowing, shall come home with shouts of joy, bringing his sheaves with him." Enrollment is the most powerful number the Sunday School keeps. The Power of Enrollment – for every 3 lost people enrolled 1 will be saved, where only 1 in 250 outside the Sunday School be saved. Southern Baptist proved this fact after years of research on thousands of churches. Another name for the Enrollment list would be – A Ministry List.
Conclusion:
Psalm 126:5-6, "Those who sow in tears shall reap with shouts of joy! He who goes out weeping, bearing the seed for sowing, shall come home with shouts of joy, bringing his sheaves with him."
- Sow (seed), The word of God.
- Tears, compassion – Matt. 9:36, "But when he saw the multitudes, he was moved with compassion for them, because they were distressed and scattered, as sheep not having a shepherd."
- Goes out weeping – A broken heart for the lost. A burdened person.
- Bearing the seed for sowing – to increase the harvest you must plant more seed, to do that you must expand the field (Enrollment).
- Bringing his sheaves – the harvest (salvations)
- RESULT – Shouts of Joy!
Growing churches have used many different methods and strategies to grow. Some were unique to a particular church and could not be duplicated by others. Some used methods that only a small group of churches could master. But the Five Best Practices have proven to work in any size church regardless of location or cultural setting. They have worked in the rural church or the city church. They work because they are biblically based strategies that were born from a heart for lost souls. I would suggest that every church should prayerfully consider embracing these practices in their small group ministry.
"Dr. Sunday School" Fred Boone serves on staff at FBC Mount Dora
Our address is: 124 N Joanna Ave, Tavares, FL 32778, USA