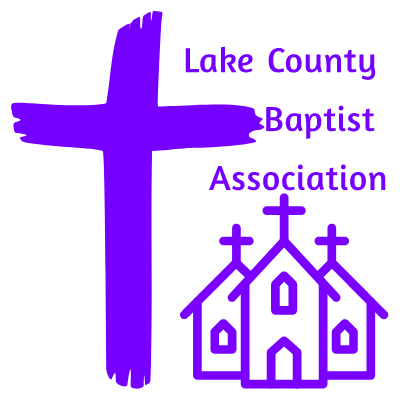 The Connection
"Together doing what we can't do alone"
The New Neighbors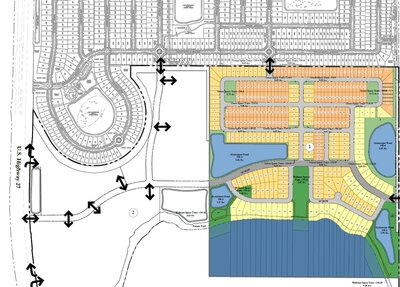 Your association has tons of information about new developments and demographics near your church. The picture here is for a 341-lot subdivision coming to the South Lake area. Zenodro Homes is nearing its preparation for a 145-acre vacation home community in the Four Corners area. Imagine the opportunity there! Lake County Commissioners voted to allow up to 1,200 residential or resort units just north of Cagan Crossings. And Park Square Homes together with Khaled Hussein are working on a subdivision in Tavares and Fruitland Park for a total of 860 new lots. Lastly, 124 new homes are coming to Eustis on State Road 44 at the former Pebble Creek project. Wondering what's coming near you. Give Tim a shout.
"BLESSINGS OF BEING BI-VOCATIONAL"
by Pastor Chris Hall of First Baptist Church of Sorrento
If you had access to a tiny drone which followed and recorded me every day at my construction job, you'd not seek my advice on a being bi-vocational pastor. The secret to successful bi-vocational service is not obtained by looking at any particular pastor's situation and experiences but rather clinging to the Word we preach and Who called us. Although many pastors are not bi-vocational, everyone is at least bi-vocational. My having two paid 'professional' positions may constitute as being labeled bi-vocational but vocation is a calling and each of us has multi-callings. Therefore, I'll briefly convey particulars of my bi-vocational call as well as the underlying realities indispensable to the success for each of us who is called to follow our Savior in all arenas.
It may seem counterintuitive but perhaps the reason I'm 'bi-vocational' is because I don't have the capacity for a full-time pastor of a large church. With such a full-time position comes more administrative accountability to oversee many ministry branches and perhaps more temptations of which I'll let those in said position articulate. I have found that the challenges of bi-vocational ministry have become blessings. Time is likely the most obvious challenge to such but God will not call you or me to a place where He does not provide the means to accomplish His plan. As well as other benefits, God has multiplied my time by using my construction job to afford extra preparation. I'll explain further below.
Another challenge is prioritizing family. I can easily let my disposition of being task oriented over people/relationship oriented take over. Nevertheless, I'm learning to be better at trusting God rather than my efforts. Less is often more. I have to trust that God will provide for my sermon prep as I make time to pray for my fellowship, prioritize family events, and even try to promote time with family as our two daughters are teens. Time, energy, and resources can be our challenges but even a 'glass half empty' guy like me can learn to rejoice in my limitations for they are a blessing from our LORD. I have little idle time. I have energy to fulfill my ministry. And God provides that which I need and withholds that which will harm. Therefore, I don't try to obtain what other churches have nor mimic what other churches do. God has planted us among different situations and ministry is relational not formulaic. I've learned to go with the flow of ministry and trust God to give the increase as well as keep things manageable. God has provided us with wonderful people who minister uniquely to those we can reach.
My other job is in construction i.e. prewiring houses. I'm usually able to get to the sites by 6:30 AM (give or take) and thus I have the prerogative of setting up my Bluetooth boom box as I beat most workers to the job. Therefore, I'm able to listen to sermons, apologetic lessons, debates, other edifying podcasts, and uplifting music. Talk about multiplying and redeeming the time! I enjoy working outdoors, the resulting exercise, and opportunities to occasionally witness on the job sites. I love having a scheduled week where I can start and complete wiring a house in 30 hours (give or take) and have a sense of completion. I've also learned to love the flexibility of my schedule as both my electrical employer and church understand my situation and work with me for mutually beneficial ends.
What is indispensable to my roles of being a Christian, husband, father, pastor, employee, and neighbor; is my trusting the LORD – who placed me where I am. Faith is not just belief but a conviction driven trust which leads us to go against the flow of the world. Our faith must be formed by conviction which must be rightly informed by the Scripture. I'm convinced that I could not testify about my decade of being a bi-vocational pastor had I not learned to trust God more and more. If I had been more pragmatic and made fear based decisions, I'd not enjoy my current position as pastor of a healthy church. And we'd not have a healthy church if we didn't have the balance of employing both compassion and church discipline. We cannot make decisions based on what society pushes or even what our fellowships may desire. We must make certain that our convictions dictate our priorities and decisions. Such will seem counterintuitive to the world and even to us. Therefore, we need to make sure our convictions are rightly informed.
I don't have my theology or methodology all ironed out. Neither do you. However, the good news is that the essentials are clear and we ought to have them sufficiently grasped. What is convenient for this bi-vocational pastor is that I don't have time for administration. It is not the pastor's job to dictate or manage each branch of ministry but to make sure all ministries and ministers are aligned with the Gospel values, motives, and attitude. Therefore, God has provided trustworthy members in our churches with such gifts to manage and pastors must insure accountability, cooperative attitudes, kingdom values, and prioritizing resources etc. Pastors are not called unto administration. If you are a pastor with administrative gifts, don't let such distract you from your chief priority of feeding the sheep by disseminating the Word in order to make disciples.
When preaching, I love it when words come out of the overflow of unplanned material along with the material of laborious study. And some of that overflow may come from concepts and perspectives I heard while working on the job sites. So, again, God is edifying me to feed my flock even while another company is paying me to work for them (ha ha). Although I don't take myself too seriously, I take my production seriously and it also benefits from my pastorate. I understand that my ministry spans all roles of my life and finds a focus on the Word which is good for all of them. My passion as a called pastor is the precious, eternal, righteous, almighty, compassionate, just, transformative, and salvific Word of God! Therefore, because I not only have a job, family, neighbors, and friends who need the Word; and I also have a church who needs the rightly divided Word – I must prioritize time in it! I can average anywhere from 8-14 hours on a given sermon. Yes, sometimes I can whip one up in a couple hours but a teacher of the Word must always be a student of it. If I was not, I'd be negligent in all my roles. I also read material not for sermons per se but for equipping myself to advance the Kingdom.
I love my family and I love my church. I even kind of like my other job but don't tell anybody. Perhaps it's a coincidence, but likely not, that I write this in a time where I consider each member in my church family a "keeper." I don't mean to make all you other pastors jealous and if you glanced at our church's building, size, location, and ministries; you'd likely not be jealous. But, I'd not trade my church for another! I'd not trade my family for another. I'd not trade my situation for another and neither should you (Acts 17:26-27).
In conclusion, I'm convinced that God is blessing and employing us for His Kingdom because we refuse to compromise our convictions which are informed by our earnest desire to rightly understand His Word in context. We might fill pews for a time by giving people what they want but our ministries will never grow if we compromise God's clear will. No matter our lot, we must learn to balance our multiple roles/responsibilities without compromising convictions for convenience or pragmatism. It's not about figuring out how to manipulate circumstances for our schedules and benefits but clinging to the clear biblical values, motives, and attitude of the Word – which run counter current to the flow of this world. I think we'll find success in our relationship with God and vocations if we repent for trying to enjoy the world and offering it what it desires while laboriously serving God – and instead learn to enjoy God while we serve the rebellious world with the uncompromising, convicting, transforming Word of God.
Know Your Neighbors
When did you last look at the demographics for your area? NAMB delivers a nice free report for your church within a day or two of asking. You can access that information here.
Another great resource is The Association of Religion Data Archives. The ARDA is a great live resource. Access the ARDA here. The ARDA is a HUGE wealth of information highly useful for churches intent on reaching people for Jesus.
Interested in some interesting facts. How many people attend church each week? What is the attendance at most churches each Sunday? What percentage of the world's population are Jewish Checkout LifeWay's "Fast Facts" page here.
Lastly, I did my doctoral work identifying healthy ways to join the generations. If your church does not look like your community and you want to change that, contact me. I can help.
Your AMS, Tim
For Your Pastor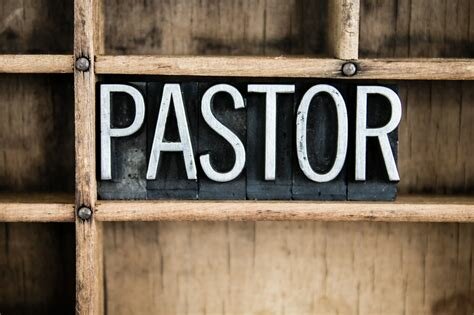 Retreat
This year's pastor and wives, and associate pastor and their wives, retreat is on October 14-16. Your association is gearing up to provide a great time for pastors to enjoy fellowship, food, and fun.
Vacation
$299 for a getaway in a resort for a week for your pastor and his family is not a bad deal. Pastor appreciation is coming on October 10 and will be here before you know it!
And More
Your association has contacts with individuals who let out cabins at no cost to pastors and family. Can you say sabbatical?
Contact Tim at the association to learn more.
Our address is: 124 N Joanna Ave, Tavares, FL 32778, USA