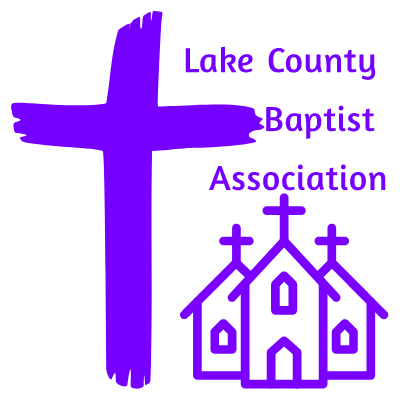 The Connection
Jerusalem, Judea, Samaria, and to the ends of the earth.
This month's newletter
Hello family,
In this month's newsletter read about an often overlooked outreach tool. Hear from Dr. Bob White on pastoral burnout. Lastly, read about some of the LCBA PTL moments from the last three months.
Strategically Successful Outreach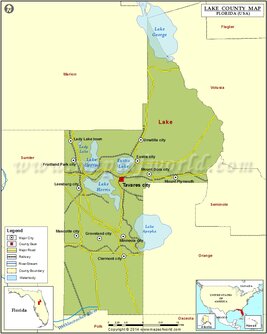 I want to know where the new folks are moving into our County. Headlines from this research reveal things like:
528 homes on Lake Harris
new hospital in Minneola
1,088-acre development in Leesburg
$100 million Villages expansion into Leesburg
City Council in Groveland looking at redesigned plans for Cypress Bluff
Ashton Woods is eying yet another site for a new subdivision in Mount Dora
Lake County continues to grow at a fantastic rate. Knowing where new residents live is essential, but who are these new people, and how can we connect with them are the strategic questions we ask when finding outreach programs that work.
The most important rule when studying demographics is never to overlook local knowledge. Local knowledge is one of the leading reasons Baptist churches have local associations; first-hand knowledge of our communities helps us reach people for Jesus better.
Lake County census from 2000 and forward indicate several exciting stats. For example, our population was 210,528 and in 2010 297,052. Now add a bit of local knowledge, such as some of the examples I noted in the first paragraph, and you see Lake County is exponentially growing new subdivisions. We know the one near us, but as a whole, this growth is enormous, and reaching beyond the church doors requires a wider lens.
Let's get back to how to use demographics. We all know Florida is a great retirement choice for people. Are you aware that 66% of Lake County households are over retirement age? You might say, "Well, we need more seniors ministries," and that's okay. However, there is another group that you might also want to consider.
Digging a little deeper into Lake County demographics reveals something easily overlooked. Elders are ranked #1 in Lake County because the group accounts for 16.5% of the population over the under .5% of the US population for the same group of people (elders are a subset of the over retirement age group). That means Lake County has way more elders than other places in the US.
Just following the "elder" population, you might expect another retirement age group; however, you would be wrong! One of the things that makes Lake County different from other places in the US is our next largest group, 15.1% over about 2.5% in the US, is a group with a median age of 36. This means a healthy growing church that reflects their community, depending on where you are in Lake County, should have a high concentration of seniors and millennials.
Our specific millennial age group is, additionally, further identified by what they like in life. For example, these people love things like trucks, SUVs, and motorcycles. They are not so high on the socioeconomic scale but collectively have a significant voice in the community. The group is family-oriented and has a preference for country and Christian channels. Also, the group enjoys DYI projects and theme parks.
Demographic knowledge is a helpful tool when considering strategic outreach. Digging past the surface often reveals unique characteristics helping churches strategically do successful outreaches. Based on the information mentioned earlier, how might a church reach this group? Perhaps something like 4-wheel drive and SUV washing? Would a regular movie night interest this group? Maybe giveaways for Legoland or Gatorland? What are your thoughts? I'd love to hear from you.
(to read more about this specific group click HERE)
Tim Burdick, DMin
Associational Mission Strategist
Lake County Baptist Association
Pastoral Burnout
How Can a Pastor Avoid Burnout?
Isaiah 26:3
"You will keep him in perfect peace whose mind is stayed on You, because he trusts in You."
Empathy fatigue, spiritual burnout, physical exhaustion, and emotional depletion happen frequently to those in ministry. There are unique challenges in pastoral ministry that are unlike anything in any other vocation. When you truly care for others and want to serve faithfully, you can push yourself to the point of utter exhaustion. You still have ministry responsibilities but you have no energy, no vision, and no strength to continue. Even after rest you still feel exhausted.
So, how can I avoid pastoral burnout?
Let's use the acrostic S.T.A.Y.
1. The "S" stands for saturate. Saturate your mind in Scripture. We burn out when we try to do ministry while neglecting our time in Scripture. To stay focused on the Lord, I must have my mind in Scripture and on Scripture.
2. The "T" stands for take care of yourself.
We burn out when we take care of everyone else but neglect to take care of ourselves. Because we are made up of body, soul, and spirit, neglect in one area of our lives it tends to affect the other areas as well.
· Physically - We need exercise and healthy eating habits.
· Emotionally - We need to take a regular day off and take an annual vacation.
· Spiritually - We need to get connected in biblical community. The one-anothering commands are carried out best in this context.
3. The "A" stands for appropriate my position in Christ.
We burn out when we try to do ministry out of our own resources rather than the resources of the indwelling Christ. Here's a statement we use to remind ourselves of our true identity.
"Because of Christ's redemption, I am a new creation of great worth. I am deeply loved, completely forgiven, fully pleasing to the Father, totally accepted by God, and absolutely complete in Christ."
Nothing that happens to you or me can change the truth of this statement. We make foolish decisions when we look for acceptance and affirmation from others instead of resting in our full acceptance in Christ. All the love and acceptance I need, I already have in Christ. Ministry should flow from my conscious awareness of being deeply loved and totally accepted in Christ.
4. The "Y" stands for yield to Him.
We burn out when we fail to recognize God's control over every situation we face. God is in control. He is far more in control than we imagine. As His servant, I can say with confidence, "God You are in control of this situation. I want your will to be done. I want your plan, your purpose, your agenda, and not my own." "Whatever is going on in my life today, I can pray with confidence. Please give me Your wisdom, Your strength, and Your peace. Help me to surrender to Your purposes and bring you honor and glory through this."
Pastors are not alone. If you know a pastor, or you are a pastor struggling with ministry fatigue or feel on the edge of burnout, reach out to us. This is a safe place to work through the challenges of ministry.
Robert White
Pastoral Coach/Counselor
Care for Pastors
Cooperative Ministry in Action
"What's up Doc?" was a Bugs Bunny phrase that along with "Ooooooooh, ..... I'm tellin' momma!" from Dee on "What's Happening," and "By the power of Greyskull!" from "He-Man" made the top phrases in the 1980s. Some things just can't be forgotten!
For me, I won't forget the 80's nor will I forget how a significant number of you, more than I recall ever in one associational meeting, placed your trust in me to guide our association into the days ahead. I won't forget that on my first official day as your AMS, several of us gathered to meet with Jamie Works as he shared his IMB vision for the local association. Little did I know how MASSIVE is this new IMB and local association pipelining process might become. There are many other "I won't forget moments," but these are not just for me. These moments belong to all of us because they come from God, and I believe we should share PTL moments.
In our quarterly business meeting, my first official as AMS, I noted several moments that I want to share with you; not all but some of the big ones that happened in the last three months:
40 meetings (thanks to all of you for your time)
2 deacon training opportunities
3 church counseling settings
Many pastor lunches (lost count)
Several Team and Denominational Meetings (the heart of cooperation)
Of 47 churches, 24 now finically support, and only 13 don't give to LCBA, SBC, or FBC (that's not too bad when comparing to other associations)
One church started supporting LCBA, and another promised to begin supporting. Also, one-upped their giving to LCBA (recommended giving for Southern Baptists churches is 2-3% to the local association and 7-8% cooperative program from undesignated receipts)
11 pastors and wives RSVPed, and 8 send regrets for Pastor and Wife October Retreat
Stage 1 of Strategic Planning "Discover" Completed
Added two new teams (Team ProAssit to explore professional assistants needs and Team Youth to examine and recommend youth and young possibilities)
Two churches voted into Watchcare and another express interest in joining our fellowship.
We have a ton of more things such as an upcoming "Jailhouse Brochure," advertising for our churches linked to a dedicated "info" site as part of a local church assimilation endeavor, and becoming a test site for BCF providing our students every opportunity to attend a private Christian college. There is much more happening than I think you care to read about in one sitting.
Please know God is truly showing us a bright future for our association. Be sure to make your church's voice known in the association and have at least two messengers. Also, please let others know about this monthly newsletter. The newsletter is our best way to connect with all members of all the LCBA churches we serve.
It is my pleasure to serve all of you - Tim
Sunday School Convention
Jeff Singletary is the Central Florida Regional Strategist. Perhaps you've received an email regarding the upcoming Sunday School Conference?
While pastoring FBC Minneola, I took a small group to Dover to attend the conference. The group was so excited about Sunday School following the conference that they decided to make the conference an annual event.
Click the picture if you want to learn more and register for the conference.
Our address is: 124 N Joanna Ave, Tavares, FL 32778, USA