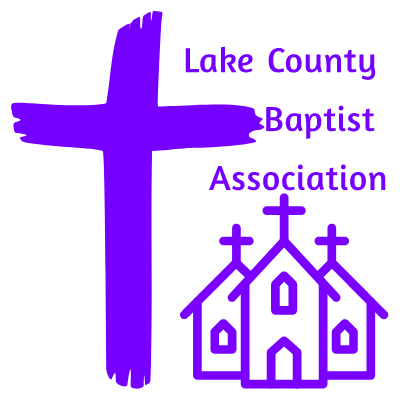 The Connection
Jesus for Everyone
It Begins: A New LCBA Year
Your association held its annual business meeting on October 30 and made significant changes.
Three speakers, including our own Dr. Tommy Green, started our meeting with some great words to encourage and educate us.
The BIG business is that we adopted new bylaws that usher in our unique way to conduct our affairs.
We welcome our first board of directors:
Director Jeff Yant from Lake Yale Baptist Conference Center who brings executive administrative knowledge and leadership skills
Pastor Josh Gusler from Umatilla Baptist Church brings familiarity with SBC life and experience working with state and local groups.
And lastly, our good friend Pastor Felix Ramirez from LaPrimera Iglesia de Mascotte. Pastor Felix was set to be our next moderator and brings a pastor's experience, a long-term associational servent, and board experience as mayor of Mascotte.
I am looking forward to working with these men and hope you will pray to God to guide us and use us to come alongside our churches as we do all we can to help you reach our community and the world for Jesus.
Some of the highlights noted during the meeting were:
Three new churches joined our association
One additional church is currently in dialogue with us about joining the association
We're doing well financially. We're asking churches to consider supporting us as we help renovate churches, offer scholarships for mission trips, and extend help to pastors and church staff.
New tools include "Bless Every Home" and "Unite Us," which helps us know houses with or without an active discipleship process and a way for even the smallest church to help every person who comes to them with a need.
A special note is the $80,841.35 given to help our churches through the Florida Baptist Convention since the convention started giving back so we can be "Better Together."
Visit our website by clicking on the image above to read associated documents or to view the recorded video of the meeting.
Togetherness
Have you ever wondered, "This is not what I expected?" I spent time on the phone with some men with pretty impressive qualifications yesterday. Both contacted me in separate phone conversations to tell me how bad the "other guy" is. Suddenly I felt like I was in middle school... Oh, the horror!!!
During my quiet time, I asked God to help. About an hour later, I went to work out at the gym. My gym routine starts with putting in my earbuds and listening to my audio Bible. However, and this never happened before, my watch (this is how I listen to audio at the gym) opened up to Podcasts, and not just any podcast, but a message I preached about a year ago while pastoring at FBC Minneola. I thought, "Well, sometimes good to hear myself and work on my preaching; why not?"
Imagine my surprise when the sermon I preached was God's way of answering my call to Him earlier that morning. Talk about your own words coming back to you!
God's Word does have an answer for the questions we ask. Our part is more often listening than it is working out the answer for ourselves. If you'd like to hear this wonderful message, click on the picture above. Or, click the image and scroll down to see the manuscript for a quick read.
Blessings and praying for you all.
-Tim
Wanted: Church Transportation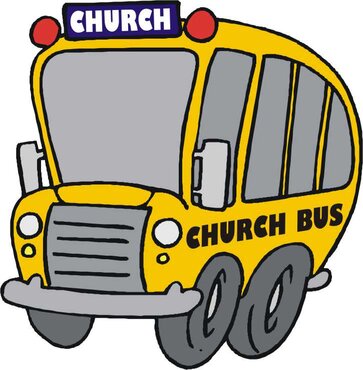 Lifepointe Church in Eustis is desiring to purchase a van or a bus to aid in the transportation of children, youth, and adults for various trips, camps, and retreats. Please contact Dann Ragan at dannr@lifepointechurch.me if you have a reliable vehicle that you would like to sell.
Churches, Associations, & Conventions are all "Better Together"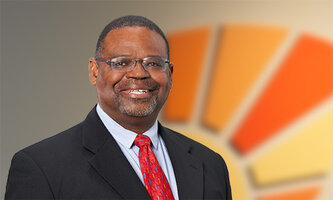 Hi, I am Jeffery Singletary, the Florida Baptist Convention Central Regional Catalyst. It is my joy and privilege to serve the Pastors, Churches, and the Lake County Associational office. My goal is to be Right Beside You in all you do within Lake County.
Coming Alongside Churches and Associations
Perhaps you are asking the question, how can I help? Great question, thanks for asking. I want to serve you in five ways.
1. Church Planting
If you are considering planting, expanding, or multi-sites, I can help. The Florida Baptist Convention has partnered with the North American Mission Board to create Send Network Florida. Together we can provide world-class training and resources across Florida. Church Planters receive four years of training, coaching, and financial assistance. All financial resources flow through the parent or sponsoring church.
2. Revitalization
Revitalization is painting with a broad brush because it covers a wide range of needs. We can help with resources for renovations, repairs, Audio & A/V updating, marketing, site consultation, and much more.
3. Leadership Training and Development
We can assist or provide training and development for every facet of your ministry. Our commitment is to be Right Beside You in every ministry need, to the extent that we can serve.
4. Discipleship Training and Development
We assist and provide training in evangelism, discipleship, and mission opportunities Locally, National, and International.
5. Prayer initiatives
We assist and encourage each church to create or foster a vital and robust prayer ministry. We are teaching the laity how to pray effectively. 2022 is the Florida Baptist Convention year of Prayer and Fasting. Every Church, Pastors, and Association will receive information on how you can participate in this biblical mandate. For additional information regarding our prayer initiative, go to: https://flbaptist.org/pray/
A Word on the Cooperative Program
We are better together. Through The Cooperative Program, we can do more together than we could ever do alone. The Cooperative Program is the fuel that allows us to expand our bandwidth across the county, state, nation, and the world as we reach people with the gospel of Jesus Christ together.
This had been a phenomenal year for the Florida Baptist Convention, loving on Pastors and their wives across Lake County and beyond. Covid has challenged Churches and their leadership. Our heart has been to come alongside Pastors and their wives to bless and encourage them. When the leadership is strong and healthy, the church will fare better. The Cooperative Program is the financial fuel that makes all this possible.
Thank you for allowing me to share. If I can assist or serve you in any way, please do not hesitate to contact me. My email address is jsingletary@flbaptist.org, and my cell is 813.850.9397. May the Lord's richest blessing be upon you.
Upcoming Events
Download
Monday, November 8th, 12 pm – Tuesday, November 9th, 2021, 12 pm (EST)
Our address is: 124 N Joanna Ave, Tavares, FL 32778, USA