The Connection
A Savor is Born
Florida Baptist and Your Association Supporting Local Churches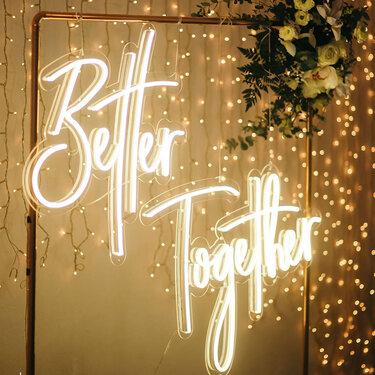 One of the great things about being a Southern Baptist Church is seeing cooperative ministry in action. Be it collective missions funding, supporting seminaries, or helping advance the gospel. We do so much more together than we can ever do alone.
Meeting with pastors, deacons, staff, and church members is something I do to get to know you better. I enjoy hearing your vision for reaching people for Jesus and your great ideas for making disciples. My work serving you is not only a blessing but my opportunity to come alongside you to help.
One of the best parts of being active in a Baptist association is knowing someone is working on getting you "connected." Together with the Florida Baptist Convention, your association is working to open dialogue with our churches to find ways to help achieve making your pastor's vision a reality. A relatively new application of that idea is adding funding to impact it.
We can all agree that any church can find good ways to put more money to work. However, the best practice results in more people turning to Jesus and disciples growing into Christlikeness. When I hear an idea sure to extend the Kingdom, I get a thrill taking action.
This past month, thousands of dollars poured into two of our churches. Together we are helping Pastor Mark breathe back life into Cassia Baptist by making sure the insurance bill is paid. Together we are blessed to help Pastor Don do more to reach children at FBC Groveland by donating funds to improve the children's ministry area.
Thank you for allowing me to serve you. It's been a great beginning, and I expect 2022 will challenge us all to do all we can hope for Jesus.
Have a most wonderful Christmas, and may God Bless you all.
Tim
Protecting the Unborn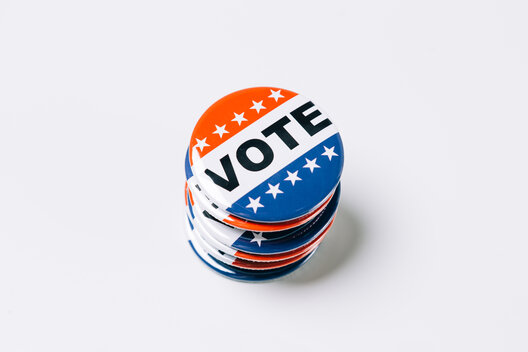 January 16th is Sanctity Sunday, and you have an opportunity to make an impact even before next month.
Good day, my name is Pastor Robert Mireles. I am the Pastor at La Gracia Baptist Church in Eustis. It is a privilege to communicate the following important information with you.
As Christians, we believe that all human beings have a God-given right to life regardless of age, illness, or disability. Today you have an opportunity to make a difference in the lives of those who can't defend themselves.
Here's where you can make a difference. You can encourage your church family and those around you to sign the "Human Life Protection Amendment" petitions by the end of December. This amendment will help protect the lives of people with a detectable heartbeat. If the required signatures are collected by the end of December, this amendment will be on the ballot to vote on in the next election.
For more information, please contact Pastor Robert at:
Email: Iblagraciagrace@gmail.com
Phone: 352-602-4429
Support the Association Help Local Churches Build the Kingdom
For more than 300 years, Baptist associations have served churches in much the same way roots help a tree by providing nourishment where it is required.
It's easy to think that a church is okay because they fill the worship center and pay the bills. However, suppose you study churches in crisis. In that case, you know that every church is one event from the unexpected, whether it be something serious like the death of a pastor, a leadership moral crisis, or getting sued by a "church hater." At some point, all churches can benefit from a third party, and that's when associations can do their best.
Baptist Associations are not the church but there to serve the church. Associations bring together resources, connect people, and often provide something only someone on the "outside" can in much the same way a therapist helps restore a broken relationship.
Historically churches give 3% of their undesignated funds to their local association. About half of our churches give zero, and most provide much less than 3% toward funding the local association. I want to challenge all of our churches to support the association in the coming year; even if it means starting small.
If you'd like to help support the association with a special Christmas gift this year, click on the picture above and scroll to the bottom of the site page. There you will find a donation portal.
Thank you, and God bless.
What You want from Your Association
2021 is soon a memory while 2022 brings something brand new. If you have six minutes and would like to complete a survey, and have not done so already, please click the image above on your device to participate in a survey. The survey will provide information so that we will know what we can do to add value to your association.
Two our our Newest Pastors Leading Christmas Events
Pastor Joseph Kramer at First Baptist Church of Minneola is leading a Christmas Eve Communion Service on December 24th @ 3:00 pm.
Dr. Matt Scott is leading Embrace Church at Montverde to celebrate Christmas Eve at 6:00 with a "Christmas in the Park" worship gathering. They'll have an hour of celebration, carols, and the Christmas Story. Friday, December 24th at 6:00 at Kirk Park in Montverde.
Please pray to God to bless their time as they seek to be missional in their settings.
Our address is: 124 N Joanna Ave, Tavares, FL 32778, USA