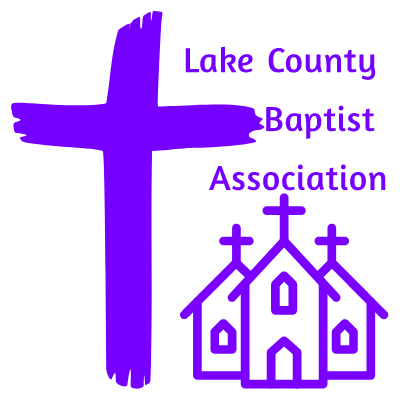 The Connection
Brand New in 2022
First Christmas Celebrations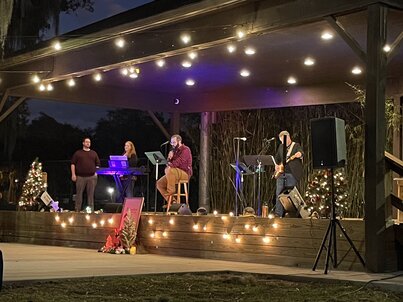 Christmas Firsts
Several churches celebrated their first Christmas of "the first Christmas" in 2021.
Embrace Church at Mount Verde
Meet Dr. Matt Scott, the senior pastor for Embrace Chruch at Mount Verde (center in the picture above). Pastor Matt led his church to celebrate "Christmas in the Park" Christmas Eve. Pastor Matt and some fantastic musical talent introduced something special for Mount Verde and something sure to leave a good lasting impression.
Dr. Scott and his wife Stephanie have a 17-year-old son Davis. Pastor Matt comes to us with over twenty-five years of ministry experience, most recently as the Lead Pastor/Planter of Redeemer Community Church in Oneonta, Al. Pastor Matt earned both his MDiv and DMin with Southern Seminary.
FBC Minneola
Our next "new guy" is Pastor Joe Kramer. Pastor Joe Kramer led FBC Minneola to celebrate our Lord's birth with a Lord's Supper and candlelight service at their Christmas Eve mid-afternoon.
Pastor Joe comes to us with nineteen years of ministry experience. He and his wife, Amanda, have two children, ages 9 & 15. Pastor Joe holds a Master's in Christian Ministry from Grand Canyon University. Serving bi-vocationally, Pastor Joe and Amanda are both employed in education.
Midway Baptist
Midway joined the association in 2021 and celebrated their first Christmas as a new SBC church and with their new pastor, Pastor Daniel Crittendon.
We'll hear more about Pastor Daniel in next month's edition of The Connection.
Iglesia Dibilica Leon de Judah
Pastor Jorge Rodriguez led Iglesia Dibilica Leon de Judah to celebrate this past Christmas season. Iglesia Dibilica Leon de Judah is our newest member. Iglesia Dibilica Leon de Judah is unique in many ways, including they are our most southern-based church, and they are a Spanish-speaking congregation.
Pastor Jorge and his wife Ruthe are like family to many of us. Previously serving in the Leesburg area and later in Minneola, Pastor Jorge is known to lead Spanish-speaking ministries in Florida and abroad.
Need to Mention
Church celebrations are always unique. For some, your contributions to the cooperative program and your association made them possible. Thank you for your generous donations. Your gifts are making it possible to fund church planters, help revitalization efforts, and do even more good things in 2022, and that's right here in Lake County! Thank you.
We are determined to know we are reaching everyone in Lake County with the gospel's message. As we are seeing, knowing we are reaching everyone is possible, but only together.
Thank all of you for celebrating Christmas in your unique way this past year. As your association grows, we will reach more people together. Please pray for our new pastors and churches. Pray for more church planters. Pray, we put out the call to the called and continue to help them on their way to serving the kingdom.
In His and your service, Tim
Seeker Church, Church Growth Movement, what's Next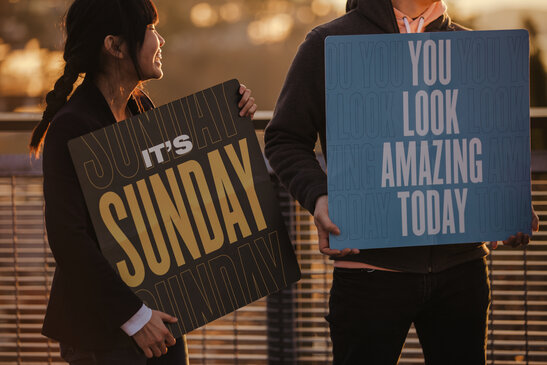 I'm reading Future Church by Will Mancini and Cory Hartman. Mancini and Hartman chart five areas of church growth. Mancini notes, "... over a twenty-year span, missional principles have changed the minds of a critical mass of church leaders who want more than the church is currently producing" (italics added p.92).
Recently earning my doctorate, 2019, I'm somewhat taken back reading Mancini's book. Mancini is a notable expert of the church growth movement. In his text, Mancini writes about changes in church growth that change nearly everything previously described as "best practices" for growing the new millennial church.
Perhaps you wrestle with a similar question, "Is what I know about church growth dated?" Or perhaps you might wonder, "What does all the activity of my church produce?"
Perhaps a look at Mancini and Hartman's Five Eras of Church Growth (Table 3 p. 93) can help us visualize if we are "stuck in the past," or "part of the now era."
Wartime Revival (1940-1960) - best church in town
Golden Era of Denominationalism (1960-1980) - best church in tribe
New Permission Era (1980-2000) - best church for the times
Missional Reorientation (2000-2020) - best church for the city
Future Church (2020-2040) - best church for your calling
Early on in my call to become your AMS, I sensed our need to put out the "call to the called." I began to note changes with SBC entities such as the NAMB and IMB pipelines and their emphasis on working with the local association. A professor from BCF and I are brainstorming what we can do to encourage students to attend our find Florida college.
Is Mancini correct? Is the next era one where every church is asking members "what is your calling?" According to Mancini, this era began in 2020 which means, as we come out of COVID setbacks, we can expect to see more emphasis on "calling the called."
I'm happy to report that your association has already taken steps to help our churches connect with the entities and resources to provide every necessary thing so that those called in Lake County can lead the way into this next era.
My prayer is that our altar calls see men and women, boys and girls, coming forward stating, "I am called."
-Tim
Cooperating State and Associations

Florida Baptist Convention has some great things planned for Florida Baptist associations, at least that is what I'm told.... and I'm pretty excited to find out what these things are.
In less than a year, our local catalysts, Jeff Singletary from the Florida Baptist Convention, and Tommy Green, our convention leader, have really stepped up their game. Jeff's met with me and many of our pastors numerous times and Tommy's preached for us and opened up our annual associational meeting.
The advantage of a healthy relationship with state leaders, when your association is working to serve you, has amazing potential. Already we know the advantages of ministry placement, monetary provision, men in the pulpits where needed help our churches.
As you read this newsletter, I'm in Jacksonville attending this year's AMS summit discovering even more ways we will be better together.
-Tim
Upcoming Events
Download
Sunday, January 16th, 2022, 12 pm (EST)
Download
visit https://www.lybcc.com/programmed-events/
Monday, February 7th, 2022, 12 pm (EST)
Our address is: 124 N Joanna Ave, Tavares, FL 32778, USA