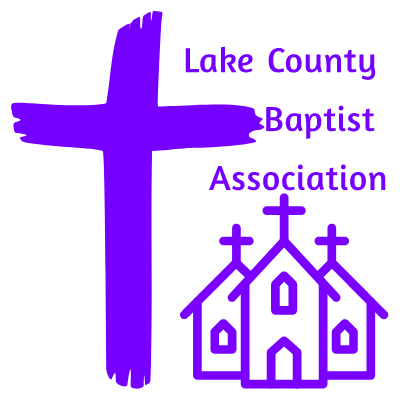 The Connection
New Dawn of Associations
Healthy Home Active Association
The carob pod grows in the southern Levant, the Mediterranean, and southern Europe. It's a high-fat food which is why it's excellent for pre-slaughter swine. For the Prodigal Son, the carob became a go-to food source.
While some things seem good at the time, in the end, we see just how far from God's intention we can drift. Like the prodigal, Baptist associations are not immune from the "off-track trekking." Like the prodigal, an off-track association must return home; ask their churches, "How can I serve?"
Leaving the wrong for the right path begins a new life, improves relationships, and leads to great potential. The prodigal never imagined the loving reception waiting for him at his father's home. Association calls are increasing. State Conventions are shrinking. Churches are calling for change.
The story of the prodigal reminds us that a person, a relationship, even a home can celebrate restoration. Your association is beginning to recognize the reestablishment of our "associational home." More pastors are getting connected. Churches are being revitalized. Churchs are being planted. Additional churches are joining us.
We are on the precipice of a "wave" that is happening across our state and even the nation. Churches are more increasingly turning to their local association for help. Help during the conflict. Help finding the right leaders. Help with finances. Help sending next-generation leaders through college.
We are becoming a post-Baby Boomer people where Generation X and the Millenials are opting for more intimate entities. Associations have the "ground level" knowledge helping make connections with like-minded people advancing the Kingdom instead of promoting a church.
IMB and NAMB have new "pipeline" processes that make use of associations, helping even the smallest church raise up next-generation missionaries. Baptist College of Florida is reaching out to associations seeking ways to make education available to everyone.
Churches want to plant more local churches, revitalize local churches and are asking the association to help make these things possible. Access to demographic tools, NAMB and Florida Baptist financial support, local knowledge, and sending churches are finding ways to ensure we reach every person in Lake County with the message of Jesus.
I'm happy to come to your church and share with a congregation, small group, or leaders some of the tremendous new happenings in your association. Click on the picture above to see some of the existing benefits available to member churches.
--Tim
Coming Soon: Servant and Needed Webpage
Lake County Baptist Association is preparing a "members only" web page for participating churches. The page is "member only" to protect the privacy of participants.
Central Florida has an untapped resource of retired pastors, seminary professors, missionaries, and willing workers calling the association hoping to find a place where they can help. These hear-filled servants bring energy, experience, and willingness.
The association requests that people seeking places to serve through the associational affiliates fill out a form answering the most common questions churches need to know. In addition, the association requests a resume with references. The page will post links to both items.*
In addition, churches call the association with requests for pulpit fill, search team guidance, and worship leaders. If churches desire, the page can post "local openings." Please remember the page is not public and only pastors or assigned church personnel can see the content.
While under construction, and expected by May, each pastor or church-assigned representative needs an active faithlife account. Also, that individual needs to be a member of the Lake Baptist Association community. Please contact me if you have questions.
*The association does not conduct background checks, inspect resumes, or check references. That burden of due diligence is for the local church. We are an association of autonomous churches and the association does not extend any authority.
Demographical due Diligence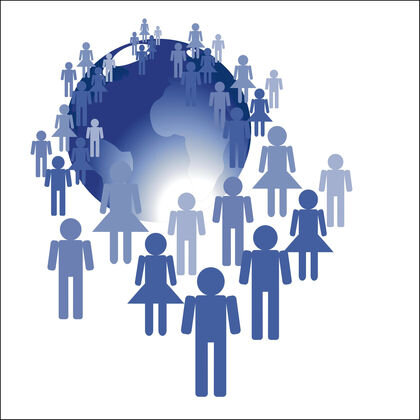 The word is out about Florida Baptist's new demographic tool. MissionInsite is available to all Florida Baptist churches and associations.
In Jacksonville last month, Florida Baptist announced to Florida associational leaders a new demographic tool that will help churches better know their engagement area.
If you have to ask, "why do I need that?" The short answer is demographics help churches know how to utilize resources best.
For example, Lake County differs significantly in the North than further South. A church located in the Clermont area wants to start a new Hispanic ministry. They want some funding to help improve the building to connect with the growing Hispanic community. The demographics research indicates a first or second generation of Spanish-speaking people to increase to 26% of the population in the area. The demographic report proves that investing funding and people power is a solid idea.
The same report done in the North of Lake County indicates the Hispanic population is the same as the average across the USA. The 9% population figure is not increasing. A new Hispanic ministry might be a good idea if none exists, but not a good idea if other churches are already serving the Hispanic community in the area.
Lake County is the third fastest-growing county in the state. Demographic tools help churches know the current community and paint a good picture of what that same community will look like years from now. Growing churches need to make intelligent changes, and where those changes consider their community, a church can practice good stewardship by reaching communities in ways that work best within their demographic.
Your association can generate reports for you or help you set up and learn how to use these new tools in your church. Additionally, your association can tell you about developments and building projects that might impact your growth plans.
Learning about our Future from Our Past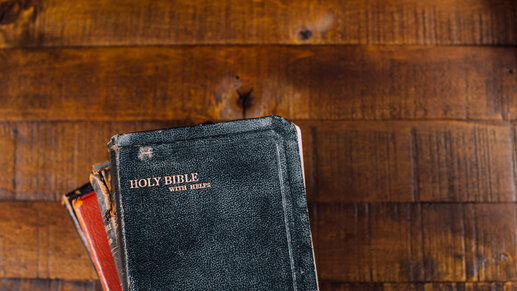 "Everyone who got where they are, started where they were."[1]
"The present-day association follows the New Testament model of churches living in healthy relationships and working together for kingdom advancement."[2]
"The earliest [American] Baptist "association originated in what they called general, and sometimes yearly meetings. These meetings were instituted so early as 1688."[3]
"In the year 1707 they seem to have taken more properly the form of an Association; for then they had delegates from several churches, and attended to their general concerns."[4]
"It was then agreed that a person that is a stranger, that has neither a letter of recommendation, nor is known to be a person gifted, and of a good conversation, shall not be admitted to preach, nor be entertained as a member in any of the baptized congregations in communion with each other."[5]
"This annual meeting was, therefore, designated by the name of an "Association;" but it had no power or authority to bind the churches composing it, and from the very first was regarded as an Advisory Council—and such is the character of all Baptist Associations in America."[6]
"A business model describes the rationale of how an organization creates, delivers, and captures value."[7]
"The greatest challenge is leading the people to embrace the necessary changes to allow God's Spirit to work anew in the life of the church."[8]
"The key to mobilizing healthy churches, revitalizing declining churches, and planting new gospel churches in every community is the local association of Baptist churches." – Ronnie Floyd[9]
"[When churches get the] big picture (that the vast majority of SBC churches have one hundred or fewer in attendance and need the association) that leaders of large churches catch the vision that churches can do more together than they can separately on the associational level."[10]
[1] Maxwell, John C.. Sometimes You Win--Sometimes You Learn (p. 50). Center Street. Kindle Edition.
[2] Gentry, Ray. The Baptist Association: Assisting Churches. Advancing the Gospel. (p. 23). Rainer Publishing. Kindle Edition.
[3] David Spencer, The Early Baptists of Philadelphia (Philadelphia: William Syckelmoore, 1877), 44.
[4] David Spencer, The Early Baptists of Philadelphia (Philadelphia: William Syckelmoore, 1877), 44.
[5] David Spencer, The Early Baptists of Philadelphia (Philadelphia: William Syckelmoore, 1877), 45.
[6] David Spencer, The Early Baptists of Philadelphia (Philadelphia: William Syckelmoore, 1877), 46.
[7] Osterwalder, Alexander; Pigneur, Yves. Business Model Generation: A Handbook for Visionaries, Game Changers, and Challengers (Strategyzer) (p. 14). Wiley. Kindle Edition.
[8] McIntosh, Gary L.. Taking Your Church to the Next Level: What Got You Here Won't Get You There (p. 78). Baker Publishing Group. Kindle Edition.
[9] Gentry, Ray. The Baptist Association: Assisting Churches. Advancing the Gospel. (p. 1). Rainer Publishing. Kindle Edition.
[10] Gentry, Ray. The Baptist Association: Assisting Churches. Advancing the Gospel. (pp. 15-16). Rainer Publishing. Kindle Edition.
Invite others to Subscribe
Visit lakebaptist.org and insert an email address. It's that easy! Check it out; click the mailbox picture above.
Our address is: 124 N Joanna Ave, Tavares, FL 32778, USA