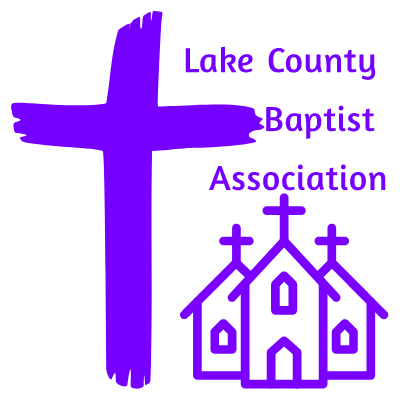 The Connection
Celebrating New Works
Meet Pastor Clint, Church Planter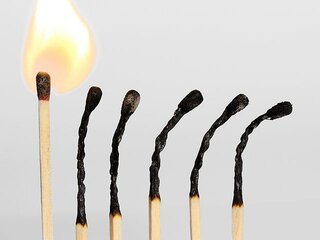 In the Summer of 2021, a group of Christian believers had a burden to plant a new church in the Leesburg area. Grand Island Baptist Church is the sending church to support this new church plant.
The core group members met for over two months in a living room. After much prayer, Hometown Baptist Church started at Ross Plumbing in Leesburg on October 3rd, 2022.
Pastor Clint Patterson is leading the church planting effort. Hometown Baptist got its name from Pastor Clint's hometown of Leesburg, Florida. Clint was born and raised in Leesburg and wanted to be a part of something special in his hometown.
Hometown Baptist has averaged over 40 people attending since beginning in October. One of the key distinctions of Hometown Baptist Church is expository, verse by verse, teaching of the Bible.
We are excited to see what God has planned for Hometown Baptist Church this year.
Pastor Clint Patterson
Churches Know Money Matters
The picture above is Cassia Baptist Church, the good part of the building! Your giving is helping this church and others in Lake County.
Have you noticed there is a whole lot of NT space given to the collection Paul got for the Jerusalem church (1 Cor 16:1–4; 2 Cor 8:1–9:15; Rom 15:14–32). It is so important to Paul he is willing to face hostility (Romans 15:30-31)!
Why was Paul willing to get beat and arrested for this collection? What reason is there for helping a poor church? Why did Paul think this was a better way to spend the money than keeping it in the local church?
I faced a challenge when pastoring FBC Minneola. The church had no "extra" money. I couldn't escape the Bible's lesson to help other churches. After all, FBC Minneola needed the money. Yet, the Bible didn't stop telling me, "Lead your people my way, or face my examination."
I encouraged FBC Minneola to begin sending in a full 10% of their Sunday offering (2% to Lake County Baptist Association and 8% to the cooperative program) at a time when they had more bills than money. The mortgage was behind, the pastor's pay behind, the children's a/c, the Fellowship Hall a/c, and two worship center a/c units were broken. And, I said, "We must give away our money." What was more was the church had less than 20 members who all gave all they could afford. Yet, the church agreed.
Shortly after the decision to give biblically to support missions and help other churches, FBC Minneola didn't have the money to pay the bills, mortgage, or me their pastor. I won't forget the Sunday God heard their cry.
Telling the church we may need to close the doors was not my happiest day. Yet, I stood before the church and shared my heart. Unprompted, nearly all 20 members made their way to the altar, kneeling and hoping to stand afterward, yet all of them believed God would hear their prayers and answer.
To this day sharing this story brings tears to my eyes. God saw a church that refused to stop supporting missions and helping other churches even though it meant they might lose their own church drop to the ground crying, trusting, and believing God's plan would prevail.
That week the church believed the impossible and God moved. People came forward with offerings from places never expected. The mortgage was paid in full. All the a/c units were repaired. And, the pastor was paid up to date!
I wanted to share this story from my own experience. This happed right here in Lake County. This is happening in little churches all over the place. Like the widow's mite, the smallest churches are some of the best supporters of missions, church plants, and prayers of faith.
Since my call last April to be your Associational Mission Strategist, we've added three churches. We helped two church planters get in the pipeline planting two new Lake County Churches. And we've helped several pastors and churches with financial gifts. We've never seen anything like this in our association! These are unprecedented times!
State and NAMB are wonderful partners, but let's be honest, your association is doing more to help planters, pastors, and churches in Lake County than all other efforts combined. Local churches are planting churches and raising up planters from within. Emergency gifts are sent within 24 hours.
The association has very little overhead with my salary, $200 a month for maintaining a small office, and a few small items like a phone and computer stuff. Some funding is spent on food and training events. By far, the best spending we do is helping pastors and churches and that amount must increase! (For a reference on cooperative spending, click the church pictured above.)
One of my goals is to see 75% of our churches giving regularly to the Lake County Baptist Association before April 2023. Currently, less than half our churches support the association. About the same support the cooperative program. $35 a month is $1050 which can easily help three churches each month. Imagine that sort of impact! Tens of thousands of people right here in Lake County get a chance to hear the news about Jesus. On top of that, as I shared about FBC Minneola, our smallest churches often have some of the best stories of God showing up and showing out! Churches large and small hear testimony each month how God blesses use when we work together to build the church (that's THE CHURCH, you know the one I'm talking about.)
If your church is experiencing financial need, please reach out to me. Florida Baptist are committed to providing up to $10,000 grants to help renovate churches, your association has emergency funding available for pastors and churches, and the Church Growth Fund can help with big projects. If your church has a loan or mortgage with a bank, please contact me and let me help you find a better solution.
Please take a moment now to thank God for all He is doing and ask Him for the grace to be able to give to support His work done through your Lake County Baptist Association. Gifts are mailed by check to our PO box or online on our website.
Our address is: 124 N Joanna Ave, Tavares, FL 32778, USA