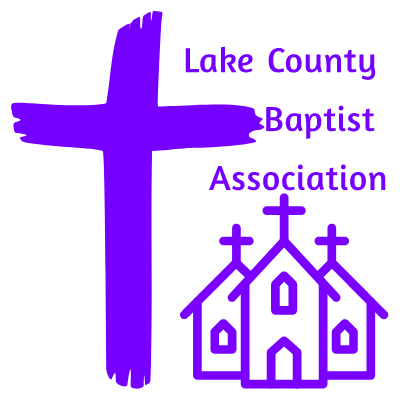 The Connection
Unprecedented Association Days
Replant and Revitalization
NAMB Church Replant might be new to you. It's been around for about five years and developed into something highly encouraging to churches needing help and for churches considering assisting dying ones.
Last month, I attended the AMS NAMB Labs and am now the "go-to guy" in our area. The labs provided the training and tools to Explore, Examine, Recommend, and Present a replant or revitalization strategy best suited to the needs of the dying church.
Like a medical doctor, helping a dying church requires diagnosis. Knowing the problem is not as easy as you think, and NAMB has the tools proven effective at revealing the truth about a dying church. We can pick up a book on revitalization, take a survey, and perhaps land on something that works. However, until NAMB started working on the problem, most revitalizations were unsuccessful.
Additionally, healthy churches might approach with a genuine desire to help but find the church unwilling to let go until it is too late. The NAMB process utilizes a third-party system and tools effective for making a healthy transition.
I'll have more on this in future newsletters. For now, click on the dead church above to visit the NAMB Chruch Replant page and learn more about this happening trend in the SBC. Saving churches and reclaiming the local mission flied for Jesus.
Tim
Pastors Meeting again Post-COVID
Our second Pastors' Breakfast post-COVID picture is above. Brothers supported, shared, and saw what God would do when His army communicated. Last month and this month's Pastors' Breakfast, we welcomed new pastors and celebrated new churches, new replants, and new church plants. Several pastors found new ways to help their church be good stewards of resources supporting these new works.
Exodus 17:12 (CSB): 12 "When Moses's hands grew heavy, they took a stone and put it under him, and he sat down on it. Then Aaron and Hur supported his hands, one on one side and one on the other so that his hands remained steady until the sun went down."
From the Baptist Faith and Message, "Christ's people should, as occasion requires, organize such associations and conventions as may best secure cooperation for the great objects of the Kingdom of God."
Please remember to support all of our pastors and church staff. Please pray that churches will fund the association so that we can do all we're asked to help pastors and churches. While the association knows how to do more with less, pray that we learn how to do more with more.
To learn more about Baptist associations or to purchase The Baptist Association: Assisting Churches, Advancing the Gospel, click on the picture above.
Our Watchcare, New Works, and Replants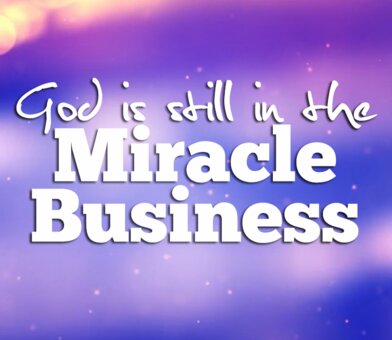 A year ago this month, 17 pastors met to vote to have me lead our association. I was impressed with the turnout but humbled by the unanimous vote. Who'd thought we'd see such a remarkable turnaround in our association.
Historically your association votes to bring a church into Watchcare every year or two. However, in this past year, we voted to bring in three. One church didn't meet the doctrinal standard, yet two others are doing wonderfully!
In addition to two churches in Watchcare, we have two additional new works hoping to start the process. If this weren't enough, God's blessed our area with two other churches currently in the replanting process.
Thank you for allowing me to serve churches in our area this first tremendous year. My first year allowed me to get to know many of you, visit with pastors and churches, and get a clearer picture of the strategy needed to help Lake County Baptist Churches cooperatively increasingly successful.
Tim
Going forward With Vision and Strategy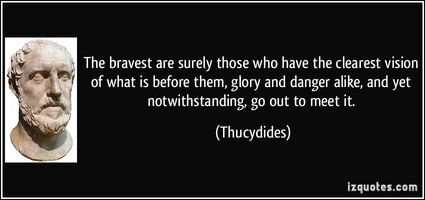 In a 2017 survey conducted by Jason Lowe, the number one reason churches decreased funding or ended entirely their local association was "lack of vision." My first year helped me grasp that associational vision differs significantly from pastoral vision.
Proverbs 29:18 "Where there is no vision, the people perish." We've heard that, and we try to lead with vision for the most part. Our church pastor's "cast" vision for where God will bring the church in days, months, and years ahead. Pastors look to the Word, church history, and demographics to help them develop a vision for the church.
Moving into associational life, I used the typical "vision discovery" methods pastor learn in seminary. I studied the history of our association. I looked at ACP data. And I checked the Word.
All was going well until I noted that the association is not included in the Bible.
I went back and took a deeper look into the history of the Baptist Association. (For a quick overview, see the previous newsletter https://faithlife.com/lcba-s/newsletters/137485675). I discovered the original mission of the Baptist Association was at the bequest of Baptist Churches to help ensure "good pastors" were preaching in the churches.
The modern association continues to help churches by providing them with the tools for calling qualified pastors. However, I learned more about how the association differed from the church. Primarily, the association is both a ministry and a business.
The growing knowledge led me to request help to restructure our association. We needed better protection from litigation, improved ability to respond quicker to church and pastors' needs, and we needed to explore strategic development from a completely different perspective. Last October, we voted to adopt new By-Laws and voted for our first-ever board of directors. We set the stage to improve how we do business significantly.
I'm thrilled to be able to report your new board of directors is challenging me. They are not "yes" men but men of great integrity who want the very best for all of our churches. With their help, I've identified several aspects of our developing strategy. The first part of the developing strategy is working from three different year models.
The first-year model is our "association year. It ends and begins at our yearly October meeting. Also, it happens to be our fiscal year marker. Churches make their voice heard by sending messengers to participate in the annual meeting. Various items are shared and added to the "Book of Records" each year at this meeting. The Book of Records is publicly shared with all of our church members. The churches' reports, discussions, and concerns are shared during the session. In this way, the churches determine the "value" they want from their association.
The second-year model is our business year that ends and begins with the calendar year. The time (three months) from the end of the first-year model to the second-year model gives your association a break to work with the new budget and find ways to serve the needs and changes brought forward by the voice of the churches through their messengers. Additionally, any new directors use this time to understand their responsibilities and accept, modify, or change their roles for the new year.
The third-year model is for the AMS. Once churches and the board of directors establish value and the required budget, the AMS (me) can modify and change the current strategy. Typically I present an outline of what I want to accomplish in the coming year. I present the completed items to the churches in the October meeting and throughout the year to board members who use that to keep track of how the association is keeping pace with needs.
Lastly, I developed a visual model that brings the missional side of the association together with the business side. The association is different from a church and must know its "value-driven proposition." I have a working mission and vision paradigm at the recommendation of top associational leaders and several other AMS leaders.
Typically a new AMS takes two years to develop a strategy and cast an accurate vision. We are blessed that God is already showing us His desire to see new churches planted, existing churches made healthy, and is providing the tools to make that a reality. Still, there is more I can do to help bring clarity to our vision.
I sought assistance developing a way to tie the missional to the business side. However, the resources are seriously lacking; I'm in uncharted territory. I do have a structured visual but it is not fully functional. I'm currently working to understand that and communicate what I'm learning.
Fortunately, NAMB worked out a deal with Denomee, a professional ministry consulting group. While Denomee offers services to other denominations, this deal is intended explicitly for SBC local associations. NAMB is paying half the cost, and the Florida Baptist Foundation granted us an additional $2000. Our process begins in August.
Thank you for the privilege of serving our association - Tim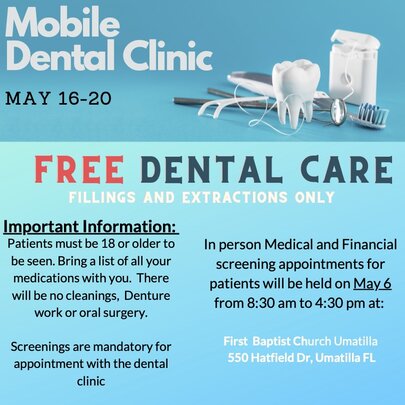 Our address is: 124 N Joanna Ave, Tavares, FL 32778, USA