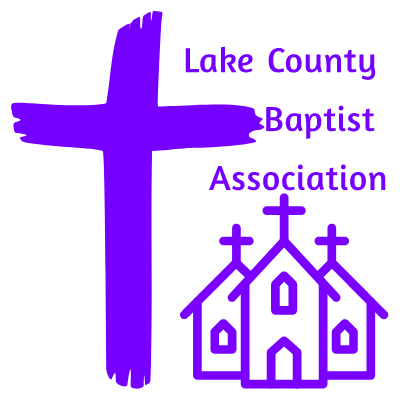 The Connection
Making History with a Lesson
Helping Churches reach More People
One of the most extraordinary things about being a Southern Baptist Church is that no church has to do things alone. Churches of all sized go through life cycles. Thom Rainer, in 2008, mentioned that 1 in 5 churches will cease to exist by 2030. But that was before NAMB, especially the work of the replant team, went to work. Today churches are finding ways to keep the doors open in our communities.
One such example of helping churches happened just recently. Last month Dr. Tommy Green, Florida Baptist, approached our area Catalyst, Dr. Jeff Singletary, with the challenge to work with me to identify ten churches that can benefit from a financial gift. Christmas is coming early this year for several of our churches!
We used the ACP, church cooperative giving, and participation with the association to identify ten candidates for gifts to help pastors advance their vision for reaching their community and making disciples. In total, the Florida Baptists were ready to pour $100,000 into our association.
Tommy and Jeff are compassionate and giving people serving SBC churches across the state. Yet, nobody has the advantage of knowing the churches like the local association. NAMB is well falimar with this citing, "The work of the local Association is vital and critical to the work of replanting struggling congregations, no one is more familiar or closer to the church than the leaders in local associations" (https://www.namb.net/church-replanting/partnerships/). Immediately, conversations with pastors came to mind.
It is my pleasure to note Jeff and I met back to back with pastors and some of their leaders at Lake Yale last month. Nine pastors were able to meet, and everyone benefited. Financial gifts for some, challenge to expand their vision for others and rekindling cooperative associations for others.
A special thanks goes out to Director Jeff Yant and Chef Bradly of Lake Yale Baptist Conference Center (https://www.lybcc.com) for providing a space to meet, food, and drinks. Thank you, brothers.
Click on the picture above to learn more about the Florida Baptist Convention.
--Tim Burdick
New Testament Association Roots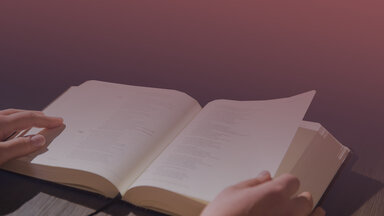 I frequently get the question: "What does the association do?" That led me to write a few articles on the history of the Lake County Baptist Association and others on the history of Baptist Associations in the USA. Yet, what study is complete without knowing our background in the Bible?
"Voluntary associations were a vital component of the cultural context of Jesus and the early church" (Caleb T. Friedeman, "Associations," ed. John D. Barry et al., The Lexham Bible Dictionary (Bellingham, WA: Lexham Press, 2016). Jesus participated in synagogues that, before 70AD, worked together. Lydia (Ac 16:14) was part of a network of people before their conversion, which later provided a mechanism for advancing the early church.
Later, around the 6th century, churches were associated, present in Athens, and grew in the day of Alexander the Great. These associations grew in popularity when the city-states lost favor, and the Greek language became prevalent with early believers.
Two structures we recognize, the Collegia and Thiasoi, really took off during this period.
There were other designations, such as orgeones, eranistai, and conia, but collegia, sectae, and factions were popular. Collegia and Thiasoi are the ones we most frequently recognize from that period today. "Kloppenborg notes three broad types of collegia—funerary, religious, and professional—and at least two types of thiasoi—religious and professional (Caleb T. Friedeman, "Associations," ed. John D. Barry et al., The Lexham Bible Dictionary (Bellingham, WA: Lexham Press, 2016).
Some religious and professional overlap with later sanctifying activities cleared up these matters. Out of this period grew five types of associations: 1) household connections; 2) ethnic or geographical connections; 3) neighborhood connections; 4) occupational connections; and 5) cult or temple connections.
Today, we benefit from the early church's work and the historic strides made during the first several hundred years of the church. On top of this, we benefit significantly from the work of the puritan fathers and the Baptist Churches of Philidelphia. Being Baptist has at its core our belief that the Bible is our source for all things in faith and practice. So my answer to our opening question, "What does the association do?" is best answered. "Like Jesus, we serve others just as we have all along."
--Tim Burdick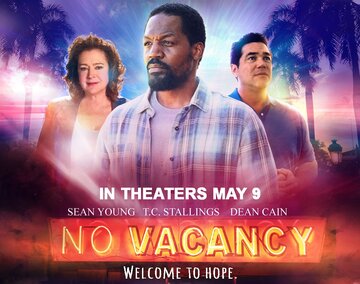 Upcoming Events
Download
Fellowship lunch for pastors and associate pastors.
Thursday, October 6th  •  12–1 pm (EDT)
Download
Fellowship breakfast for pastors, associate pastors, and wives.
Thursday, November 3rd  •  12–1 pm (EDT)
Download
Fellowship lunch for pastors, and associate pastors.
Thursday, December 1st  •  12–1 pm (EDT)
Our address is: 124 N Joanna Ave, Tavares, FL 32778, USA