We are the SBC
We gather together as Southern Baptist Churches at our annual convention. If you are reading this the day it was published, I'm currently in California with thousands of our fellow SBC church messengers and guests.
The BIG news is, of course, "What next with all the sex abuse stuff?" Unless you live under a rock, you know that since 2007, and it really hit us big time last year, the SBC started looking into matters pertaining to sex abuse claims.
I'm not going to restate the news, but if you click the picture above can gain access to tons of useful resources and learn more about this very pressing matter.
Leadership: Pastors know the Plan for People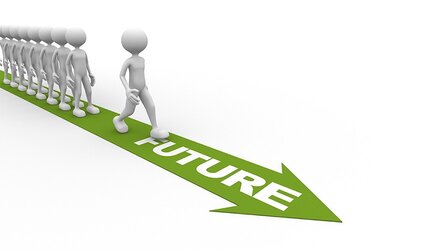 Turning vision into reality produces tangible evidence in the real world. Leaders know the right people to empower and find ways to place them in the right place at the right time. Team building, reading reports, driving initiatives, and leading change is the work of a leading pastor. As Henry Cloud says, "you want is for all of that effort to produce results, and for people to be positively energized as they help drive the vision forward" (Boundaries for Leaders, p.4 Kindle)
One of the tough lessons leaders face is fear. Specifically, fear of losing approval, confrontation, causing others distress, and sometimes fear of change. However, fear is not bad. Fear is beneficial in the life of a leader. Do you know the Bible says "fear not" 365 times? We have one for every day of the year! Fear is not even really an issue for any Christian, and it does not have to be.
When fear becomes fearfulness, then we have problems. When leaders are fearful, they are not in charge of their choices. Fear takes over.
Great leaders know that everyone in leadership needs outside wisdom. We need someone to ask us difficult questions like, "What are you doing to protect yourself from your weaknesses?"
Your association is building up our pastors to be deeply connected. Together, these great leaders are helping one another become the high-performance leaders God calls them to become. As Carey Nieuwhof states, "don't neglect local friendships. They are necessary and make life so much more rewarding" (Leading Change Without Losing It: Five Strategies That Can Revolutionize How You Lead Change When Facing Opposition, Kindle)
Here are some of the ways your association is seeking to bring value to our pastors:
1) Monthly pastors' breakfast building peer accountable relationships (free to pastors and associate pastors)
2) Coming soon, pastors' dinner (same as above, but another option, especially for bi-vocational pastors)
3) Assistance for pastors' families to retreat and take vacations ($0-$299 for the entire family, can be gifted by the church)
4) Free Access to Logos and seminary-level training videos (includes thousands of dollars of accessible material)
5) Free Access to RightNow Media for pastors, staff, and their families
6) And, a growing list of retreat locations including Lake Yale Baptist Conference Center (no, or very limited cost)
In Lake County Association, we take good care of pastors. Please remember to pray for your pastor and associate pastors. These me are called by God and need to our support.
Upcoming Events
Download
Fellowship lunch for pastors and associate pastors.
Thursday, October 6th  •  12–1 pm (EDT)
Download
Fellowship breakfast for pastors, associate pastors, and wives.
Thursday, November 3rd  •  12–1 pm (EDT)
Download
Fellowship lunch for pastors, and associate pastors.
Thursday, December 1st  •  12–1 pm (EDT)
Our address is: 124 N Joanna Ave, Tavares, FL 32778, USA