"Every Church" Ideological Experts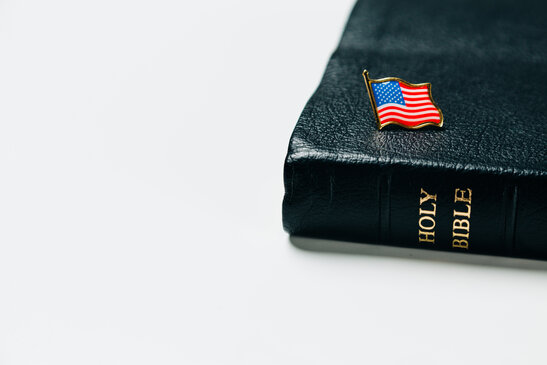 What happened to us in 2020? We experienced the most rapid succession of events that permanently changed life for everyone in the USA and on the planet. I know you have thoughts on 2020; who doesn't? Think about the events that changed everything we continue to contend with today: the first impeachment, George Floyd, COVID, and the lockdown. Thoughts that invaded our lives are part of the 2020 ideological predicament I want to address in this article.
I'm confident we can agree that ideological transformations brought about discussions in our churches that, in 2019, we never anticipated. Also, I'm convinced that instead of asking, "What does the Bible say?" people began to make ideological statements such as, "We need to wear masks," or "The government will not tell this church we can't meet." As a whole, church conversations shifted from how to better reach people for Jesus to rhetoric from self-proclaimed experts on matters nobody was qualified to address.
The death of George Floyd spurned riots, and churches began to talk ideologically about race issues and riot justifications.
Politics, social issues, sicknesses, and control were widely spoken about and often addressed from the pulpit. The ideological attention drastically changed something in our churches.
People started leaving churches and joining others, not because of doctrinal issues or matters we often heard in years past (disputes over decorations, music wars, or personalities).
Today we're looking at a 30% transfer rate directly linked to ideological differences. In our association, we lost one church to this ideological identification crisis. And undoubtedly, every church feels compelled to address ideological issues while contending with the fallout; ideological issues always cause a divide.
The church had another decade to learn how to address many issues we're wrestling with now. What would be 2030 discussions became 2020 conversations. The learning curve that overcame our ability to grasp individually is now overwhelming our collective conscience. It is not just in the SBC. Ideological problems are affecting the Methodists, who may not recover from this shift. The Lutherans are wondering if they will survive. Sadly our ignorance of the problem plaguing the church even impacts our great conservative SBC, which today sells ideological-driven headlines with words such as "liberal, race," and "CT."
I wish I had the answer, but you need to turn to Jesus for that. Yet, sadly, people are looking less to Jesus because the fact is that ideological manifestations are prompting mass member migrations. We must shift from the temptation to tangle with less essential to the primary person Jesus. Like clickbait, we can learn to identify what wastes our time, drags us down, or is somebody shouting from a soapbox.
While the fact people are leaving churches and churches are leaving the SBC is not so reassuring, there is some good news. In our churches, the 5% that were strong givers, intensely involved, and supporting their church grew in size and impact. That was unexpected. The moderately involved haven't moved up in their level of dedication but are less likely to leave the church. They're not so motivated to move membership. Yet the few that frequented the church on occasion, well, most never returned following COVID. These are the people we try reaching during our Christmas and Easter outreach events. So, hardships brought out the best and separated the weak from the rest. That's not so bad, although we miss our infrequent folks and need to work harder to find them again.
The future will continue to challenge. We thought technology made us change rapidly, but 2020's ideological impacts are doing more in two years than we expected in ten. Keep the faith; Jesus is still in control. I know; I read the book.
-Tim
Connection Counts
Lake County Baptist Association wants everyone to know what is happening in our great local mission area. Please encourage your church members to sign up for our monthly newsletter. Communication is key to reaching everyone in Lake County with the message about Jesus.
Click the association logo pictured above to see our improved website. Look for the signup box at the bottom of the page. Let others know to visit "lakebaptist.org," enter an email address, and get connected.
Connecting Churches to New Prospects
Happy to report the church list flyer is on its way to jail :-)
The LCBA Evangelism Team met some time ago. One of the areas explored was how to connect with people leaving the jail and reentering our communities to a local church. Chaplin Jim Cornell reported to the Team that each person leaving the jail is provided a packet. Chaplin Jim offered to place a church list in each packet.
This is one more way being part of LCBA can help your church reach people for Jesus. If you have an additional idea for distributing these resources, if your business or agency would like to help get out the word, "There is a great church near you," please reach out to your association for more information.
You can verify your church information by clicking the picture above. Soon to come to this page are individual church profiles such as church size and photos (see drone article below) to help prospective new members identify a church best suited to their needs and gifts.
Coming Soon "Vision 2023"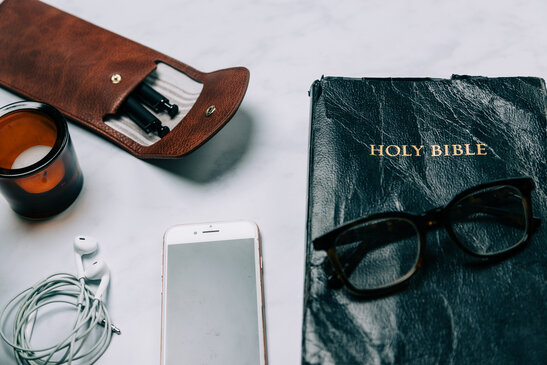 Recently, LCBA has grown to 50 churches, including two replanted churches, three brand new churches, and two recently joining baptist churches, with one additional prospect in the works. Our area now extends both south and east past the county lines. We are growing.
From the start, pastors challenged me to define the vision for the association. With research, surveys, and many meetings with pastors and hearing from church members, that vision is nearly ready. The next step is presenting the vision to the board of directors for final review and polishing.
If you have time, please take a moment to pray that we all hear clearly from God what He wants us to do as a group of churches. The mission of the Lake County Baptist Association is to facilitate the union and cooperation of Baptists within its territory in the work of upbuilding the Kingdom of Christ. Pray for clarity in presenting and carrying out the vision so that we will fulfill our mission of building up the Kingdom of Christ.
Drone Your Church
This picture is FBC Clermont and one that I took with my recently purchased drone. But, there is more. Click the image to see an example of how churches are using drone footage to improve websites and how they improve how we can connect to the modern world.
"Pay it forward" is the Golden Rule and something we can all find a way to do if we find something we love to do and give it to someone else. I like making our churches known in our communities. Part of what I do is find ways to make our churches pop up first or faster in web searches. It's a work in progress, and I'm still learning a lot, but I'm making progress.
While making internet searches better for all of our churches, I'm looking at our websites, and for those, without one, you'll be hearing from me soon. While a few of us have websites that look good, nearly all of our websites look like something downloaded from AOL. Worse, some think Facebook is good enough for the church. If you are old enough to remember AOL, you might think it's okay, but not. If you think Facebook is good for the church, you need to see the research; you are wrong. Facebook is not the next-generation outreach tool.
We all want our church to grow. The fact is that our county is the third fastest-growing county in the state. Another point is that we can do something to make our churches more attractive to new Lake County residents.
The calling card of 2022 is your church website, and most people decide about a church based on your website. If that matters, and I know it does, then prioritizing what people first see about your church is your best way to connect with new prospects.
Modernizing a website takes time; I get that. One of the best things, and pretty easy to add, is background drone footage. I discovered that church drone footage requires a commercial drone pilot license. The FAA does not permit non-licensed acquired footage posted on church websites. I recently passed my pilot license test and am ready to bring this fantastic new technology to your church.
The generation most hope to reach, young with families, grew up knowing a keyboard without ever taking a typing class (is that even a thing?). A poorly crafted website will not send a good first impression, but one that exceeds expectations with a modern look connects with the techie inside all of us. I can help you reach that goal.
Part of my "next year" service to our churches is meeting with each pastor to present a church history report, two comprehensive demographic reports, a ten-year church profile, an associational giving report, a "what LCBA does for area churches" report, and now this great tool to help us ramp up our technological edge.
Blessings - Tim
Cooperative Ministry Locally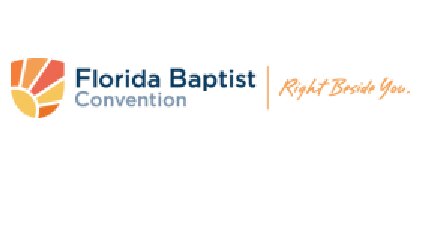 Under the leadership of Tommy Green, the Florida Baptist Convention is seeking ways to put some funding back into local churches. I am happy to report that two of the ten churches that met with Jeff Singletary, our area catalyst, did receive a financial contribution from the Florida State Baptist Convention Cooperative funds.
First Baptist Church of Tangerine received just over 9k to update an outdated worship center lighting system to newer LED technology. Today the Bible text is brighter than ever before in Tangerine. Paisley Baptist received just over 2.5k, enabling them to purchase a new well pump. Today both well water and living water are highly enjoyed in Paisley. Eight other churches requested funding but were turned down.
While we do appreciate the state funding, the responsibility to help hurting churches biblically belongs to churches. Meetings with other AMS leaders all the way to the SBC I'm continually hearing reports about a surge in how local associations, with their strong connections to the local communities, are gaining traction making a bigger difference than in years past. NAMB, IMB, and the SBCAL all report similar findings, and strong associations such as NOOMA in Georiga and GOBA right here in Florida are finding ways to identify sources of additional funding and direct that back to the neediest local churches.
One example of a needy church is our association Cassis Baptist. Undoubtedly by now, I've made thousands of folks aware of the great needs at Cassia Baptist. This newly replanted church has a significant financial hurdle, opening run-down buildings with no funding. But what seems impossible with man is possible with God and today Cassia Baptist now has the highest baptismal ratio in our association. If you want to join God at work, keep your ear open for a Cassia Baptist workday coming soon. Churches are already stepping up with volunteers to paint, do construction, clean up the property, and do pretty much anything you can imagine to help this needy church.
Like the early churches, we still come together to help sister churches with real needs. If your church has a need, please get in touch with Tim for additional information. From our biggest to the tiniest of churches, I'm being asked, "How can we help?"
Lastly please allow me to address your missional giving. I hope you will keep your association in mind. Not only does the local church fund the association, but you directly, through messengers and commination with Tim, get to say how you want that funding utilized. I'm certain we all care about reaching people for Jesus in Lake County and collectively we can do more to accomplish that goal by planting new churches, helping churches with needs, and helping every called person achieve that goal God's placed in their heart. The association has the tools to strategically make all this happen. However, we need all of our churches to give. Historically churches supported local missions by offering 3% of undesignated funding. I hope the work you are seeing will encourage you to bring back your support of the local association.
SBC Meeting Observations
LA was great, but it sure was good stepping off that plane in Orlando. Florida truly is the most beautiful place on earth!
Southern Baptists gather to "get things done" each year at our SBC conference, and this year in LA was a bell ringer. Perceived hidden conduct about sexual-related matters made headlines. Strong emotions seemed to set the stage for a tenuous time.
I can happily report that meetings went smoothly, decisions were made promptly, and people behaved with utmost respect and care. Don't be fooled by what you hear online or read, even in our best publications. Don't pay much attention to the snippets of videos that overlook the context. The best way to learn about the SBC is by attending.
The 2022 SBC is one to make us proud to be part of such a fine institution. We continue to be the most conservative among evangelicals. While every year has some now controversy and every year we hear reports of people leaving, we continue to be the best thing going on the planet reaching more people for Jesus than any other organized approach.
Attending this year's SBC in Anaheim were 12,543 people, and 8,133 were messengers sent by their local church. If you are curious about what happens in these meetings, you can see them on YouTube by clicking the picture above.
While the news media will tell you all the details you may or may not care to know, I'm happy to share that the 2022 SBC conference was one of our finest. Christians representing churches across the USA and beyond met to hear reports, vote on issues, and get questions answered. We voted for new leaders and set the path for the future of the SBC.
The 2023 SBC meeting is in New Orleans, and I hope every church will send messengers. Let's make our voices heard. The SBC, like your association, is what we make of it. Your voice does matter and every Southern Baptist Church can participate. Plan these dates now: June 11-14, 2023.
Events and Sponsors
If you have an event you'd like to share with other area churches, please email me the details and I'll get it added to our calendar. Also, if you are a local business person and want to support your association, I'd love to talk with you.
Upcoming Events
Download
Fellowship lunch for pastors and associate pastors.
Thursday, October 6th  •  12–1 pm (EDT)
Download
Fellowship breakfast for pastors, associate pastors, and wives.
Thursday, November 3rd  •  12–1 pm (EDT)
Download
Fellowship lunch for pastors, and associate pastors.
Thursday, December 1st  •  12–1 pm (EDT)
Our address is: 124 N Joanna Ave, Tavares, FL 32778, USA