The Connection
August 2022
Local Mission Saturday Aug 27, 2022 8:00 (date updated)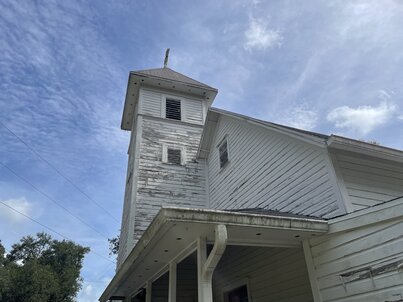 When did you last go on a mission trip? Here is one in your own backyard. Let's do this!
We now call individuals, families, Sunday school classes, small groups, and church groups to join God and others on a mission this month.
Cassia Baptist replanted this year, and they are already leading our association in baptisms. Join God where He is working and increase your area of reach, reaching lost in Lake County.
The picture above that's the Cassia Baptist Church building. We have a huge opportunity to make a significant impact.
What to bring:
A pickup truck for store runs
Painting tools (extension for ceiling useful)
Carpentry and power tools
Plumbing tools and items
General cleanup supplies
Suggested personal items:
bottle water
bug spray
sunblock
jeans, gloves, and protective items
Click the "Event" item at the bottom of this newsletter for additional information.
How to help if unable to attend?
Pray the word gets out to all that need to hear.
Spread the news, even if you can't attend, so others know about the opportunity.
If you want to help financially, visit the association website and note your transaction with "Cassia Baptist."
Celebrate how much more we can do through local cooperative associational missions.
Let others know about this newsletter and stay connected to our shared ministry beyond the church (Acts 1:8).
If you know of other local mission opportunities, don't hesitate to contact your association. Team Mission wants to hear from you.
"Whoever brings blessing will be enriched, and one who waters will himself be watered." Proverbs 11:25
Church Checkups now Available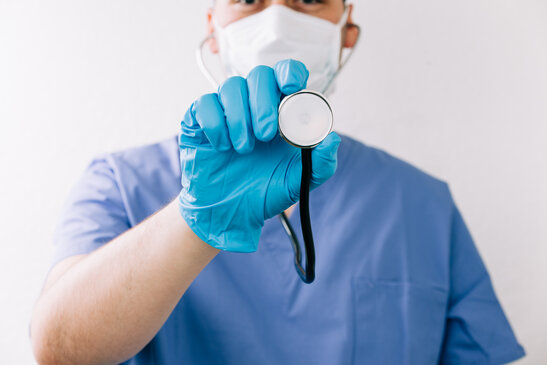 Optimists and pessimists see the same thing differently. The optimist sees their church doing great. Friends gather, children learn about the Lord, and everybody loves the pastor. Pessimists want optimists to know they are "being realistic." The church is not great. New members are mostly transfer growth, which is not even keeping pace with area growth. The church programs cater to members and lack a real missional thrust. So who is right?
While the optimist and pessimists in the church might be partially correct, churches will never reach their true potential unless someone asks the right questions. It is not what we know but the unknown that hinders church growth. People blame the pastor, each other, and perhaps God because the baptismal church ratio is hardly worth mentioning. We can change this.
How is your church doing? Do you know the questions to ask? For your pastor, knowing is necessary for success. But until recently, knowing was difficult, inaccurate, and costly at least until recently. Most just "wing" it and pray we get it right. From the plateaued to keeping with area growth--that's all of us--churches can experience more success.
Your association joined forces with Gloo and Barna so that we can help your church do a deep dive into discovering what it is your pastor wants to know about the church. If you want to go it alone, Gloo wants to meet with us, train us, and help our churches find and utilize top tools in the areas of church growth. Barna has a respected name among statisticians and church leaders. Experts from Gloo and Barna teamed together to provide cutting-edge tools for your church. The more straightforward approach, ask about your association to do the work and give the pastor the results. The first choice is to keep it all in-house, whereas the second benefits from shared experiences and ultimately helps multiple churches.
Your church and other churches in our association formed our Baptist association before most of us were born. How the association does the work changes, but it continues to be the work of upbuilding the Kingdom of Christ in our area. Pray as we begin a new "Church Checkups" initiative to unearth the hidden things that keep us from being our most effective and successful selves.
"Better Together"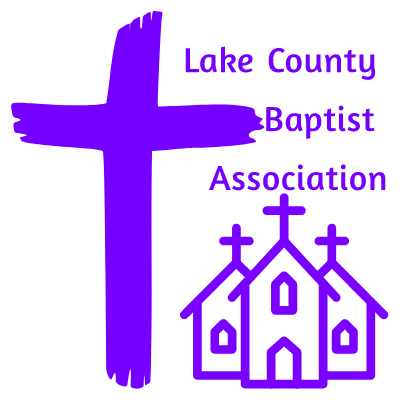 "Better Together" sounds good and makes sense. Most Christians understand that the church is neither a building nor a local group that meets on Sunday. Jesus' body, from feet to top of His head, the church, includes all of His children.
In his 2020 "Better Together" report, Dr. Tony Cook noted the increase of the "us vs. them" mentality, excluding people from serving God. Scripture teaches undivided oneness. "The Lord our God, the Lord is One" Dt 6:4). The joining of man and woman in Genesis. And like the mistrust in the garden and departure from the idea of unity, the church suffers disunity.
Stubborn self-will the Bible calls "hardness" of the heart (Mk 10:5), and pridefulness (Gn 11:4-8) are part of pre-perfection. The rejoining (Ez 37:15-23) and perfect unity indeed lie ahead for all God's people (Ze 14:9).
If God wants unity, sin challenges agreement, and we won't know unity until we're all under God's sovereignty, what questions to ask?
Perhaps the better question is not, "why can't we get along?" Scripture notes that that will not happen until we're perfected in glory. Maybe we need to ask the right questions, such as, "How can we build trust when we have a bad reputation?" "What is possible if we work together?" "What encourages us to bring hope to Lake County?" "What best ways connect Christians who care for others to their neighbors?" And, "What work does that mean for God's people and church leadership?"
In 2021, Barna reported that 64% of Young adults from Christian families leave the church. Christian Millennials consider evangelizing morally wrong. And, the atheists among Gen Z doubled previous results.
Regaining reputation requires real recommitment. The public opinion requires a reset. Bara reports that young adults see the church as judgemental and hypocritical. The same report notes that friends and opportunities to fight injustice are the top things missing in the church. The opportunity to rebuild our reputation is before us.
Fred Rogers said, "We live in a world in which we need to share responsibility. It's easy to say, 'It's not my child, not my community, not my world, not my problem.' Then there are those who see the need and respond. I consider those people my heroes." Mister Rogers passed in 2003, but memories of his compassion, curiosity, and generous heart led newspapers to call him "Saintlike." Mister Rogers's "looking for help" memes reflect today's generation; group unity is required to fix our problems.
Stephanie Wieber, Palau Association, stated, "Typically, a group starts with a person or people grabbing a vision and passion for something. Then, they either find people who have like-minded passions or pull that passion out of others who connect with it immediately when given the opportunity." Your association has a vision inspired by the Holy Spirit, related through surveys, discussions with church folks, in meetings with pastors. Thank all of you for your prayers, participation, and helping us hear from God.
Upcoming Events
Download
Help Cassia Baptist replant rebuild.
Saturday, August 27th, 2022  •  8 am – 4 pm (EDT)
Download
Fellowship lunch for pastors and associate pastors.
Thursday, October 6th, 2022  •  12–1 pm (EDT)
Download
Fellowship breakfast for pastors, associate pastors, and wives.
Thursday, November 3rd, 2022  •  12–1 pm (EDT)
Our address is: 124 N Joanna Ave, Tavares, FL 32778, USA