The Connection
Looking Ahead
Annual Meeting
Last month, we had an impressive showing of folks at our annual associational meeting. A big thanks to Jeff Yant at the Lake Yale Baptist Conference Center for providing us with meeting space and lunch. Jeff is making some impressive changes at Lake Yale. Please take a moment to visit their website at lybcc.com.
Special Speakers
We had a great start hearing live from the field from one of our own, Claud Cox, a Central Baptist member in Leesburg, about the progress and needs of Disaster Relief. Jeff Yant told us about some of the happenings at Lake Yale, including the free getaway for pastors. Do pass that along to your pastor. He needs a break sometimes. Fred Boone told us about his ministry to churches, Dynamic Small Groups. Fred comes alongside churches helping them mobilize to reach people. Like having an additional staff member, Fred serves the local church. Also, Fred has an 18-month program called Summit. Summit increases attendance and baptisms. Next, we had David Russo from Stewardship Simplified (formerly Florida Baptist Financial Services), who explained the foundation and how Christians can earn more than traditional banks by investing savings with them and, at the same time, letting their money work to help build Jesus' kingdom. Jeffry Singeltary, our Regional Catalyst with the Florida Baptist Convention, presented a $2,750.00 check to our Association. Thank you, Florida Baptist, and everyone who gives to the cooperative program for making that possible. Next in line was our Pastor John Roszak from First Paisley, who shared what he is successfully doing to train his congregation in evangelism. Pastor John is willing to share many resources with any pastor or church. Also, Pastor John is on our association evangelism team and requested we set up a booth at the Lake County Fairgrounds Thursday farmers market. The booth team shares the Gospel message and a list of our churches with folks from all over the county. If your church is interested in joining with Pastor John or wants to have some of your church brochures available, stop by the booth located in the main building Thursday morning and say, "hi." Lastly, we heard from Kevin Ezell from NAMB by video and our friends with Gloo about the He Gets Us to bait campaign and how that can help participating churches for absolutely free connect with people needing to connect with Jesus.
Board of Directors
After our speakers, we heard from our Board of Directors, and three of four can serve an additional year. Welcome again to Pastor Felix of La Primera Iglesia in Mascotte, Henry "Hank" Salmans III of FBC Leesburg, and Jeff Yant of Bay Street Baptist. Thank you, fellows, for your service to all of our churches. BTW, we may have a wonderful Christian lady with plenty of experience nominated to the board very soon.
Church Updates
A. Leaving Churches
Grace Baptist of Eustis (replanted)
Lake Saunders Baptist Church (not part of LCBA for years)
FBC Sorrento Baptist (unhappy with SBC)
B. New Churches Joining by way of Florida Baptist Convention
Grace Baptist Church
C. Watchcare Churches Joining by way of Association
Midway Baptist
Iglesia Biblica Leon de Juda
D. Church Plants
Hometown Baptist (Sending Church Grand Island Baptist)
Primera Iglesia Bautista Leesburg (Sponsoring Church FBC Leesburg)
E. Replant Report
Cassia (closed and reopened as a new church with the same name)
Iglesia Bautista La Gracia (meeting in the building formerly occupied by Grace Baptist Eustis)
Replant Recognitions and Rewards
COVID put a damper on our recent celebrations, so we asked attending pastors with less than five years in our Association to say hello. We welcomed Dr. Chis Orr from Grand Island Baptist, Dr. Robert "Bert" Hickman from FBC Altoona, and Pastor Dan Lowman from Central Baptist in Leesburg. After that, we recognized all attending pastors. While intentionally small this year, we had more pastors in attendance than any annual meeting in decades. Good work, everyone! As Director Jeff Yant of Lake Yale noted, "next year, we need a bigger room!" We had many first-time attendees and many church messengers, and other guests present. If you'd like to be part of next year's planning team, please reach out to Tim now.
Vision 2023
Dr. Timothy "Tim" Burdick, Associational Mission Strategist, presented Vision 2023. Specifically, Tim shared how the vision works very well with the three levels of associational work; 1) Churches on mission together, 2) Board missional oversight, and 3) Associational administration. As we advance, the vision will bring much-needed clarity to what we do, how we do it, and what we do to measure success. A vision brings clarity, simplifies processes, and always focuses on hitting the bullseye.
New Business
We had no unfinished business and went directly into new business. We approved the budget with the only change of adding an 8% cost of living increase to Tim's salary while asking the board to trim the budget so the bottom line did not increase. Following the meeting, the board found the money, and then the final budget, detailed notes, and the meeting presentation were filled into the book of record. That information is available to any church members by request and will soon be available online.
Other new business included nominations and voting on directors. As noted above, three of four directors will continue to serve into 2023.
With no additional business, the meeting adjourned to lunch and reconvened for a time of worship and an inspiring message from one of our own, Pastor Thomas Martin. He shared a message and story about his time as an IMB missionary. Thank you, Pastor Thomas, for sharing an inspiring story about how God uses missionaries to accomplish amazing things.
Upcoming Changes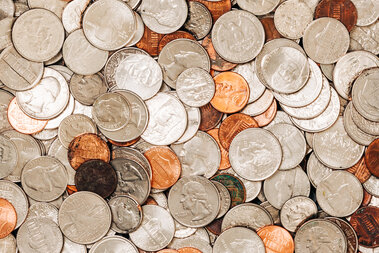 I like pocket change and change for the better. However, I wouldn't say I like change that makes me redo all my hard work, and that is what I'm facing shortly.
Our website provider, domain host, newsletter software, and receivables software company are "sunsetting" their services soon. I'm looking into our options and wish I could tell you it will be seamless, but I don't know.
I hope to make transitions before the beginning of 2023; at least, that is my goal. For those of you who do read this newsletter, thank you. I hope to have something up and running again soon. This is the last newsletter I'm sending using our current service.
What this means for you, like me, is some additional work. Once I have a replacement operational, I will do my best to let you know. However, because most of you signed up for this newsletter yourself, your email is hidden, and you will have to do the work of signing up for newsletters once again in the coming year.
Please make a note to visit us online in January. The new website will have the same address lakebaptist.org but will look different than it does at this time. The good news is the new website will be simple to navigate and have all of the features of our Vision 2023. Simplicity is always best.
Upcoming Events
Download
Fellowship lunch for pastors, and associate pastors.
Thursday, December 1st  •  12–1 pm (EDT)
Our address is: 124 N Joanna Ave, Tavares, FL 32778, USA