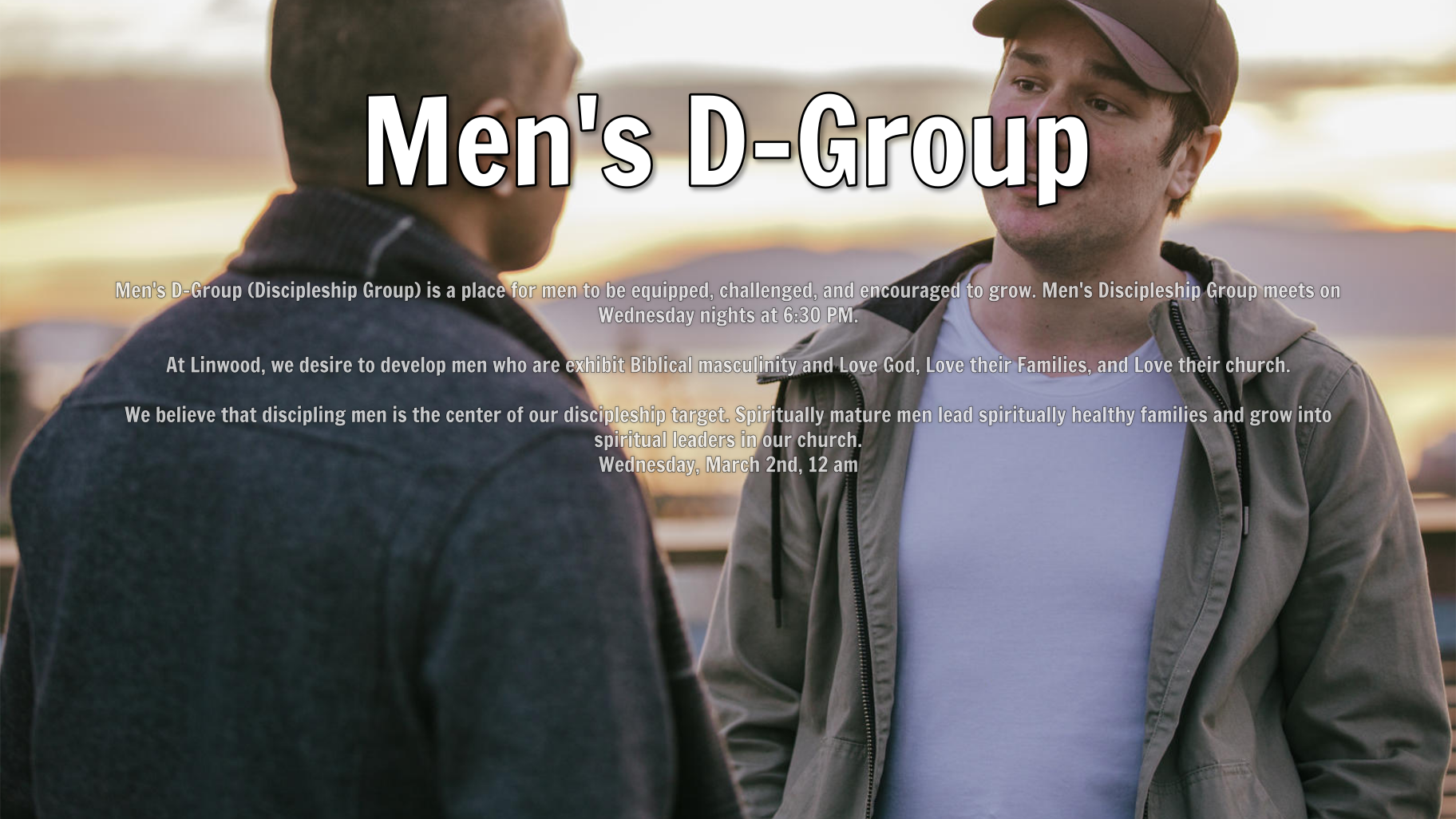 Wednesday, May 18th  •  6:30–7:30 pm (EDT)
Every Wednesday
Men's D-Group (Discipleship Group) is a place for men to be equipped, challenged, and encouraged to grow. Men's Discipleship Group meets on Wednesday nights at 6:30 PM.
At Linwood, we desire to develop men who are exhibit Biblical masculinity and Love God, Love their Families, and Love their church.
We believe that discipling men is the center of our discipleship target. Spiritually mature men lead spiritually healthy families and grow into spiritual leaders in our church.