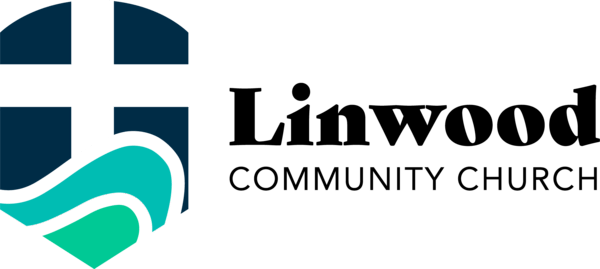 The LCC Loop
September 18th Edition
Praying during trials...
Beloved,
Last Sunday, we learned from James the importance of having a Divine Perspective regarding trials in our lives to "Consider it all joy." BUT...we don't have that perspective do we? I tend to complain about my trials, instead and you probably do to. So, what's the solution? We need divine wisdom. James continues to show us how to pray when we go through trials. That's what we'll be looking at tomorrow at LCC in James 1:5-8.
I hope you'll be there and use this as an opportunity to invite a loved one who is going through a trial along with you. The truths from this passage of scripture may be very edifying and encouraging in more ways than we can ever imagine.
Grace to you,
Pastor Jayson
Announcements
Sunday
9:30 Sunday Classes & Groups (*See details below)
10:45 Worship Gathering
6:00 PM Fellowship Dinner "Potluck" & Communion
This Week
Tuesday:
Griefeshare
AC Rescue Mission Auxilary Meeting
Wednesday:
Prayer Meeting at 10am & 6:30 PM
Olympians 6:15-8:15 PM
Membership Class 7:30 PM
Thursday: Handivangelism
For up-to-date events & announcements, check our calendar here.


New Prayer Meeting Study Begins this Week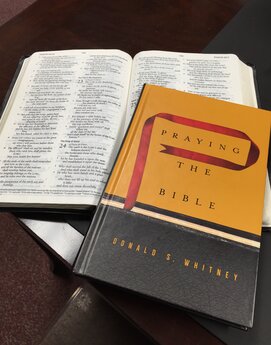 All are invited to a new Wednesday night Study beginning 9/21. Discussion and teaching through Dr. Don Whitney's new book, "Praying the Bible."
Free copies of the book are available. Prayer time to follow.
Interested in Membership at LCC?
A new section of our Membership Class is scheduled for the next 3 Wednesday evenings following Prayer Meeting.
This informal class gives you the information and expectations of church membership as well as helps you get assimilated into the gospel-shaped community of the visible Body of Christ.
Note: Attending this course does not obligate you to join LCC, but an opportunity to do so will be offered at the end.
Sunday Classes & Groups!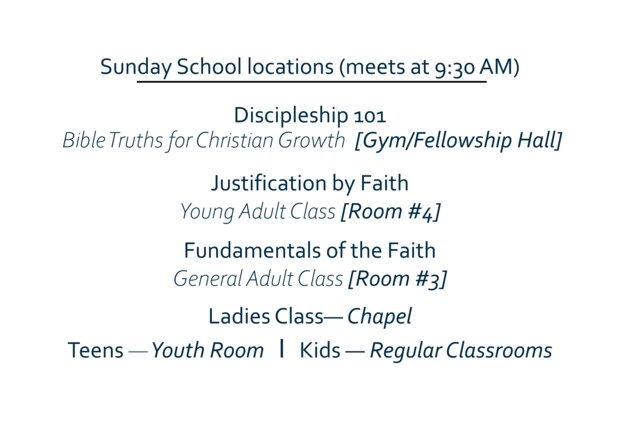 Fall Sunday School Options
Discipleship 101
Bible Truths for Christian Growth [Gym/Fellowship Hall] - Taught by Jim Mercadante
Justification by Faith
Young Adult Class [Room #4] Video Series by R.C. Sproul - Led by David Mercadante & Jamie Byrd
Fundamentals of the Faith
General Adult Class [Room #3] "Fundamentals of the Faith" Study by John MacArthur - Taught by Lon Murray
Ladies Class -
Lifeway Curriculum [Meets in Chapel] Taught by Nancy Craven, Ruth Homer & others
Teens - Youth Room - Taught by Pastor George
Kids - Regular Classrooms
Mark & Sandy Hoch
September Memory Verse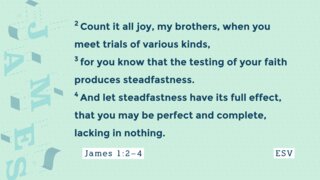 A reminder that we have a Fellowship Meal and Communion this Sunday night (September 18) at 6 PM. This is an old-fashioned "potluck" meal. We are asking everyone to bring a dish to share. If you haven't already done so, make sure you Sign up here.
Stay Connected
Here are two great ways to stay connected at LCC.
Church Center. Website & App that connects you with all the sign-ups, volunteer scheduling, & giving at LCC. You can also opt in to see the Membership Directory there.
Our Faithlife Group: Think of this as LCC social media. This is a place to stay connected with events and announcements and an online place for our church family to practice "One Anothering." Share prayer requests, praises, and discussions. Feel free to make this your little "AMEN!! Corner" of the web.
Opportunities to Serve
Choir Members Wanted! Please sign-up on your connection card or come to the first Rehearsal this Sunday at 5 PM.
Small Group Leaders & Hosts: We're looking for members who would be willing to lead or host a small group. If you're interested, let us know so we can give you the information regarding expectations and schedule for LCC's small groups this year.
Children's Workers: We're looking to fill some spots for Olympian Workers and Children's Sunday School. If interested, please contact Pastor George.
Attendance Recording: We're looking for Sunday School. If you're interested and able to use a smartphone or tablet, please contact Pastor Jayson about helping in this way.
Our address is: 1838 Shore Rd, Linwood, NJ, 8221