Living Hope Community Church August 21, 2022
Following Jesus our Shepherd King and Living Hope
Welcome to Living Hope
If you are visiting us today we are so happy that you are here.
Please scroll down to the end of this bulletin to fill out our visitor card or signup for our newsletter.
If you would like more information about our church please talk to Pastor Jonathan or send him an email at jonathan@livinghopeconcord.com.
If you are interesting in exploring the Christian message of Hope watch this movie
Today at Living Hope.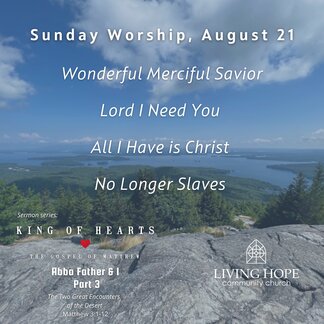 Call to Worship - Matt Stonis
Song: Wonderful Merciful Savior
Welcome: Pr Jonathan Hutchins
Scripture Reading and Prayer: John Bascom
Song: Lord I Need You
Song: All I Have is Christ
Message: Bearing Fruit through the Art of Silence Matthew 3:1-12 - Pr Jonathan
Song: No Longer Slaves
Closing Prayer and Benediction: Matt Stonis
This Sunday's Message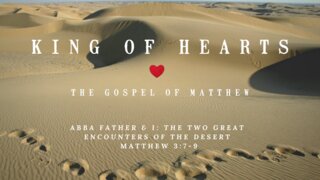 This Sunday we are still drawing up cups of water from the deep wells of the desert with John the Baptist and Jesus from Matthew 3:1-12.
We've been looking at Jesus' message, "Repent, for the Kingdom of Heaven is near".
Throughout his ministry Jesus and the Apostles call us to "Bear fruit in keeping with repentance".
The true gospel experience is a never-ending act of daily repentance and faith.
For some repentance is such a dreadful word but what the Father is saying is that he wants to have a deep loving relationship with us through Jesus. So in a very few words he says, "repent" or "know yourself" because the Father is near.
Through the Gospel, the Creator of the Universe wants to capture your heart, restore your true humanity, and have a eternal relationship with us. This is the good news.
The Desert Experience leads us to: The 2 Great Encounters. The 2 Wisdoms. The 3 Arts.
We've established how the desert experiences in our lives leads us to the two great encounters (the encounter with self where the war of our compulsions are waged and the great encounter with the Love of God) and the two great sources of wisdom (the inseparable knowledge of self and knowledge of God).
Through the two great encounters and the two wisdoms we discover the three arts. And it's these three arts that lead us to "bear fruit in keeping with the repentance". The three arts are: Solitude, Silence, and Constant prayer.
Last week we studied the art of Solitude. We saw three things about solitude:
1. In solitude we experience the common grace of sabbath rest.
2. In solitude we learn how to relate with the world without going mad.
3. In solitude we find the strength to help ourselves and others.
This this week we will see how solitude leads us to the second art of silence.
Silence keeps us on our pilgrimage fight with sin, flames the fire within, and teaches us how to speak truth.
As you prepare for Sunday, meditate on Jesus' words here:
"For out of the abundance of the heart the mouth speaks. The good person out of his good treasure brings forth good, and the evil person out of his evil treasure brings forth evil. I tell you, on the day of judgment people will give account for every careless word they speak, for by your words you will be justified, and by your words you will be condemned." (Matthew 12:34-37)
In the desert we are forced (unless we voluntarily get away) to take time to analyze our words.
"Silence prevents us from being suffocated by our wordy world and teaches us to speak the Word of God" – Henri N.
Come join us at 10a.m.
Then Jesus said, "Come to me, all of you who are weary and carry heavy burdens, and I will give you rest. Take my yoke upon you. Let me teach you, because I am humble and gentle at heart, and you will find rest for your souls. For my yoke is easy to bear, and the burden I give you is light." – Matthew 11:28-29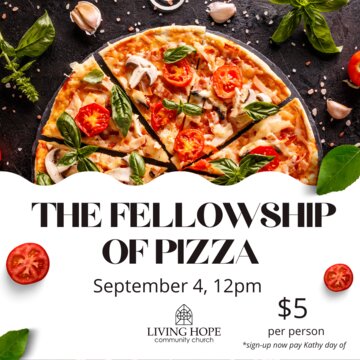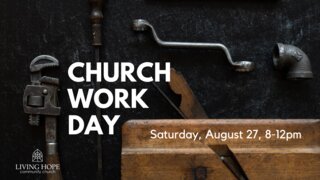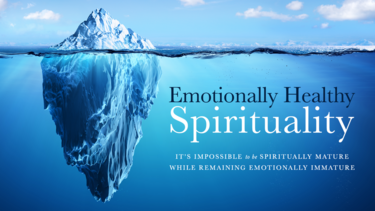 New Discipleship Course Opportunity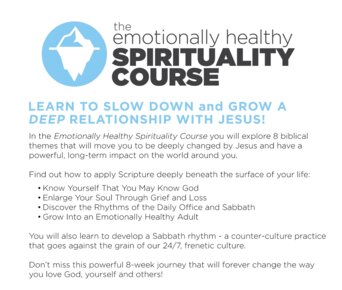 Check out our signup to order your own copy of some wonderful tools we will be using over the next years at our church.
This two part series (8 lessons each) will be transformational in your life. Part 1 teaches us to be loved by God. Part 2 calls us to a deeper love for others.
It can be done alone as a self study with access to pastoral care if needed or with a group. We will have many different groups forming in the months ahead.
You can watch in intro video here:
https://www.youtube.com/watch?v=JmOeEaDTK-E
Here is a testimony video:
https://www.youtube.com/watch?v=Qrk4wbEEbpA&feature=youtu.be
Upcoming Events at Living Hope
Let us get to know you!
Please take a moment to send us your information so that we may stay connected with you. Your information is carefully managed and protected.
How did you hear about us?
Living Hope Community Church of Penacook, NH
+1(603)333-0084
9 members • 7 followers