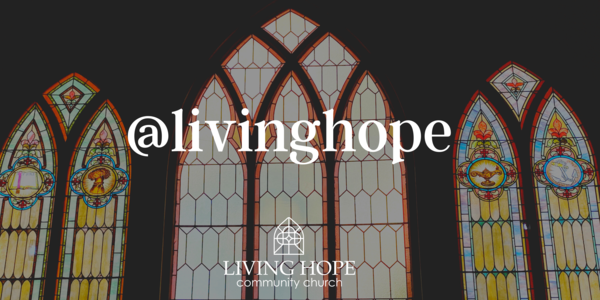 @living hope
Weekly news from the Living Hope Community Church, March 31, 2022
This Sunday's Communion Meal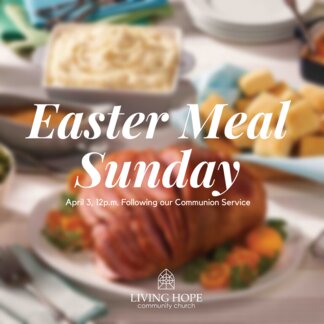 Don't forget that we have communion this Sunday as well as our monthly meal. Jake has put together a wonderful menu to celebrate Easter together. Bring a friend.
This Sunday's Message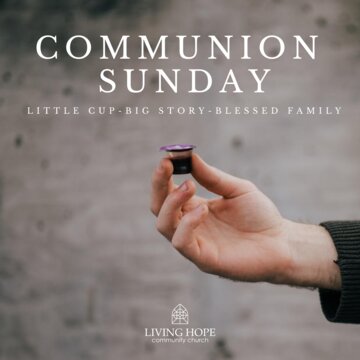 This Sunday we will return to the "Little Cup, Big Story, Blessed Family" series we do every communion Sunday.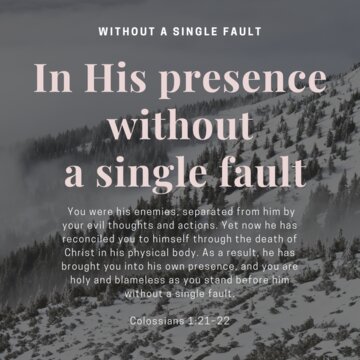 The Gospel gives us a whole new perspective on our faults and the fault finding of others.
Let this truth allow you to sink deeper and deeper into the Love of God for you today. It's no bigger than it was yesterday or will be tomorrow.
Annual Church Business Meeting April 10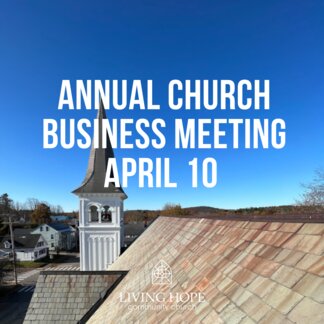 On April 10 after our morning service we will have a business meeting for members of Living Hope Community Church. If you are not a member you are welcome to stay and listen.
Members will vote on our new budget as well as several other important items for our continued church renovation projects for 2022.
If you would like to read a copy of the budget please see Deacon Gary Darby.
New Online Giving
If you would like to give online you can visit our website and there is a link where you can give using your checking account or bank debit card. It is very easy and a secure platform to give at Living Hope.
You will also see the "deacon fund" listed if you would like to give to that on going initiate to help those in need. We recently helped someone going through deep financial difficulties with food and heating oil. Please give to the deacon fund.
Here is a link to the giving: GIVE LIVING HOPE
Upcoming Events
Download
Every Friday at 11am Pr David Doyle conducts a verse by verse Bible Study through Zoom.
Friday, April 8th  •  11 am – 12 pm (EDT)
Download
Sunday, April 24th  •  10:00–11:30 am (EDT)
Following Christ our Shepherd King and Living Hope.
Our address is: 31 Summer St, Penacook, NH 03303, USA