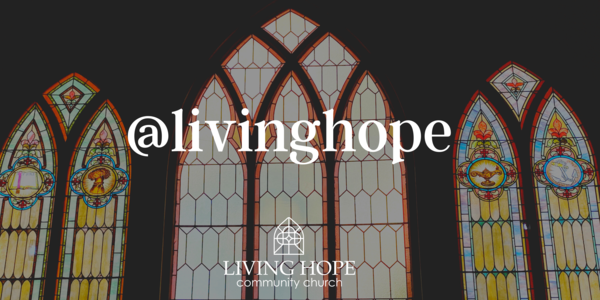 @living hope
Weekly news from the Living Hope Community Church, April 29 2022
This Sunday at Living Hope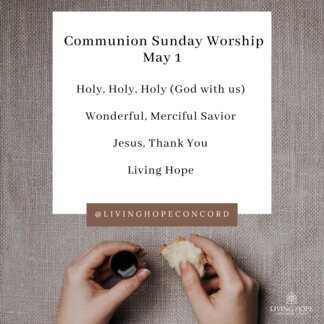 Call to Worship & Prayer
Song: Holy, Holy, Holy (God with US)
Song: Wonderful Merciful Savior
Song: Jesus, Thank you.
Message: "Little Cup, Big Story, Blessed Family" - Pr Jonathan
Song: Living Hope
This Sunday's Message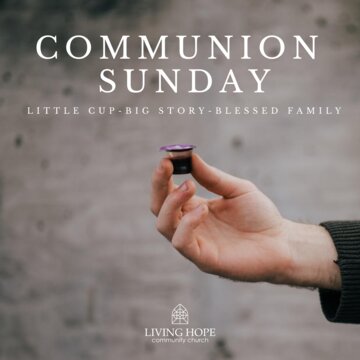 This Sunday is Communion Celebration at Living Hope.
We will take a break from our Matthew series and continue with Part 2 of "Little Cup, Big Story, Blessed Family". Were going all the way back to Genesis 1:27-28 for the Big story.
After the service we will continue the celebration with a church family meal. We've put together a Potato Barn.
We have enough food and desert for everyone so invite your friends to enjoy the warmth of our Living Hope family time!
May 1 Communion Meal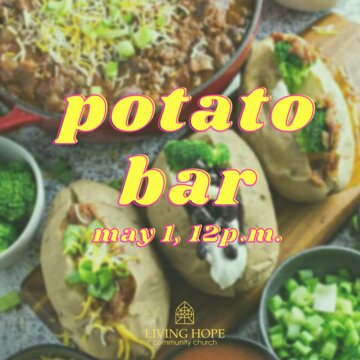 New Online Giving
If you would like to give online you can visit our website and there is a link where you can give using your checking account or bank debit card. It is very easy and a secure platform to give at Living Hope.
You will also see the "deacon fund" listed if you would like to give to that on going initiate to help those in need. We recently helped someone going through deep financial difficulties with food and heating oil. Please give to the deacon fund.
Here is a link to the giving: GIVE LIVING HOPE
Upcoming Events
Download
Every Friday at 11am Pr David Doyle conducts a verse by verse Bible Study through Zoom.
Friday, May 13th  •  11 am – 12 pm (EDT)
Download
Sunday, May 29th  •  10:00–11:30 am (EDT)
Following Christ our Shepherd King and Living Hope.
Our address is: 31 Summer St, Penacook, NH 03303, USA