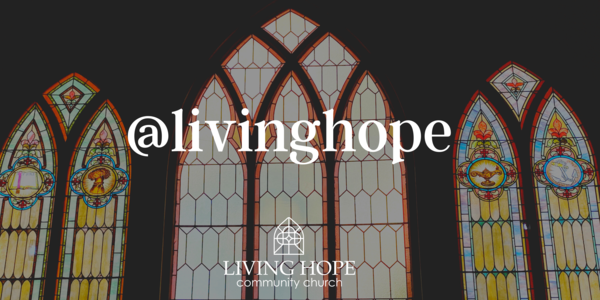 @livinghope
Weekly news from the Living Hope Community Church, May 13, 2022
This Sunday at Living Hope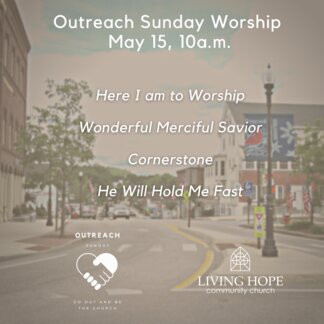 Call to Worship & Prayer
Song: Here I am to Worship
Song: Wonderful Merciful Savior
Song: Cornerstone
Message: Outreach Sunday Focus - John Boscom
Song: He Will Hold me Fast
This Sunday is Outreach Sunday
This Sunday at Living Hope we want to do something that we will try to do every few months called "Outreach Sunday".
We want to take a moment to look outside our church walls to see the needs around our community and the world. To inspire you to go outside and be the church.
Jesus said, "Look, I tell you, lift up your eyes, and see that the fields are white for harvest" (John 4:35).
"When he saw the crowds, he had compassion for them, because they were harassed and helpless, like sheep without a shepherd. Then he said to his disciples, "The harvest is plentiful, but the laborers are few; therefore pray earnestly to the Lord of the harvest to send out laborers into his harvest." (Mt 9:36–38).
John and Leena are a wonderful example of what it means to reach outside our church into our community and the world with the Love of Jesus Christ and be the church.
This Sunday John is going to share about what God is doing in the country of India and the projects him and Leena have been working on for several years. We have often prayed for them on their trips but we have never heard from them personally.
We will also have a special time of prayer for our community and the many projects our church is working on to "Go out and be the church" in our community.
June 5- Communion Cookout at the Darbys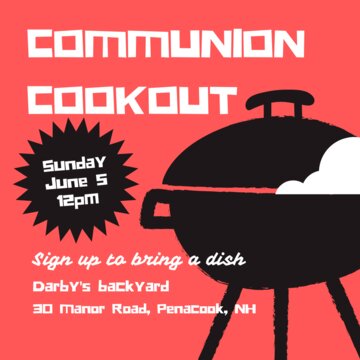 Sermon Series in Matthew Reflection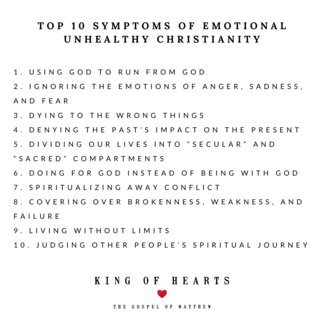 Online Giving
If you would like to give online you can visit our website and there is a link where you can give using your checking account or bank debit card. It is very easy and a secure platform to give at Living Hope.
You will also see the "deacon fund" listed if you would like to give to that on going initiate to help those in need. We recently helped someone going through deep financial difficulties with food and heating oil. Please give to the deacon fund.
Here is a link to the giving: GIVE LIVING HOPE
Upcoming Events
Download
Every Friday at 11am Pr David Doyle conducts a verse by verse Bible Study through Zoom.
Friday, May 13th  •  11 am – 12 pm (EDT)
Download
Sunday, May 29th  •  10:00–11:30 am (EDT)
Following Christ our Shepherd King and Living Hope.
Our address is: 31 Summer St, Penacook, NH 03303, USA