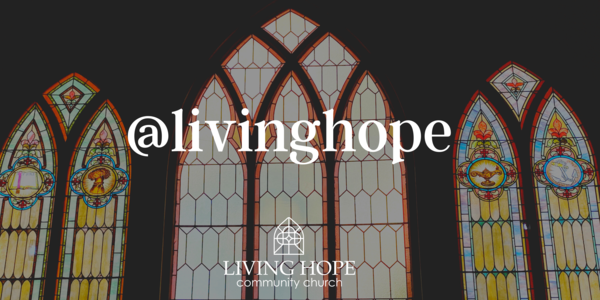 @livinghope
Weekly news from the Living Hope Community Church, July 2, 2022
This Sunday Worship at Living Hope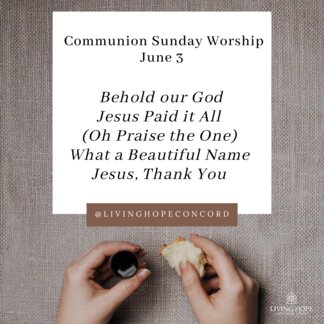 This Sunday's message: The Fall - Genesis 3:1-19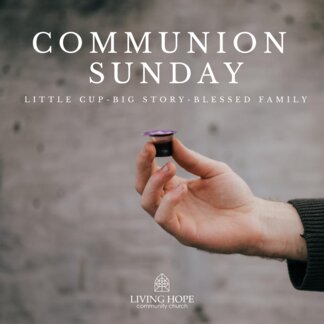 Join us this Sunday, July 3 at 10am
Every communion Sunday we pause our preaching series to celebrate the meaning behind the Lord's Supper.
We've entitled this series "Little cup. Big Story. Blessed Family"
This Sunday we will discover Part 3 "The Fall" from Genesis 3:1-19.
Everything was going so well in paradise. Adam and Eve were so happy. And all of sudden we encounter God the Father coming down to have some of their usual blessed cool breeze of the evening sabbath fellowship.
Those times after a long day of work in the garden must have been so refreshing for Adam and Eve.
But this time something is dreadfully wrong. Adam and Eve are hiding from their King in shame. The loving Father cries out to them in the stillness of the garden, "Where are you?".
The story behind the communion is a story of Paradise lost but also of Paradise regained.
Let's come this Sunday in a spirit of solitude and prayer, with a heart prepared to drink and eat the communion meal celebrating Jesus' victorious breaking of the curse.
His finished work on the cross allows us to enjoy the Father's blessed presence without guilt or shame. As we draw near to him deeper and deeper we are filled with His love and empowered to love others in this sin sick world.
The Lord's supper reminds us that we need our daily bread, constant repentance and the Kingdom nearness of the Father, Son, and Spirit.
The Lord's Supper is also a public confession that we are all still following Jesus together as one Blessed Family.
You can review the big story of the Bible here on our web site: https://livinghopeconcord.com/the-story-of-the-bible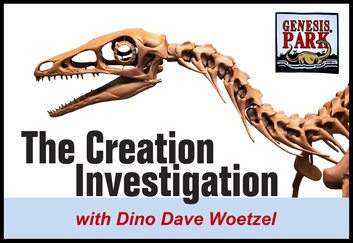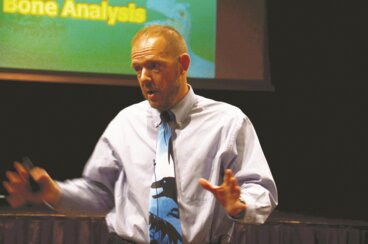 On July 10 we will be hearing from Dino Dave Woetzel.
Dave travels the country and around the world speaking about Creation, Science, the Bible and Apologetics.
His topic this time is "The Truth About Dinosaurs"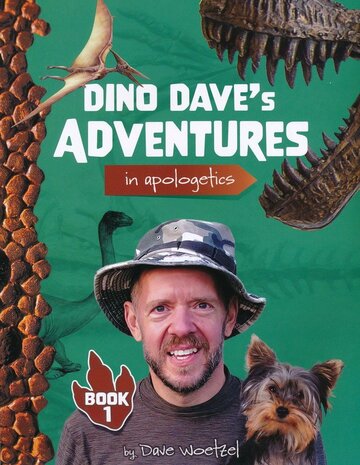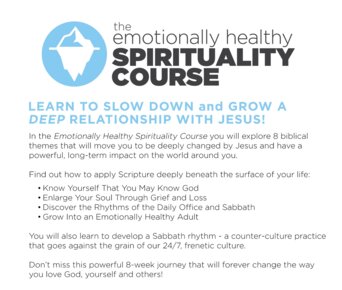 Check out our signup to order your own copy of some wonderful tools we will be using over the next years at our church.
This two part series (8 lessons each) will be transformational in your life. Part 1 teaches us to be loved by God. Part 2 calls us to a deeper love for others.
It can be done alone as a self study with access to pastoral care if needed or with a group. We will have many different groups forming in the months ahead.
You can watch in intro video here:
https://www.youtube.com/watch?v=JmOeEaDTK-E
Here is a testimony video:
https://www.youtube.com/watch?v=Qrk4wbEEbpA&feature=youtu.be
July 24 Cookout at the Smith's House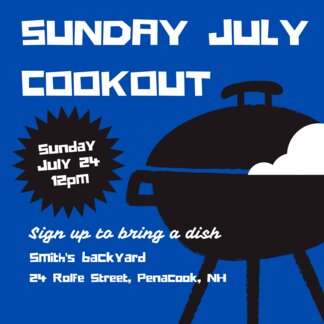 Online Giving
If you would like to give online you can visit our website and there is a link where you can give using your checking account or bank debit card. It is very easy and a secure platform to give at Living Hope.
You will also see the "deacon fund" listed if you would like to give to that on going initiate to help those in need. We recently helped someone going through deep financial difficulties with food and heating oil. Please give to the deacon fund.
Here is a link to the giving: GIVE LIVING HOPE
Upcoming Events
Download
Sunday, July 24th  •  10:00–11:30 am (EDT)
Download
Every Friday at 11am Pr David Doyle conducts a verse by verse Bible Study through Zoom.
Friday, July 29th  •  11 am – 12 pm (EDT)
Following Christ our Shepherd King and Living Hope.
Our address is: 31 Summer St, Penacook, NH 03303, USA