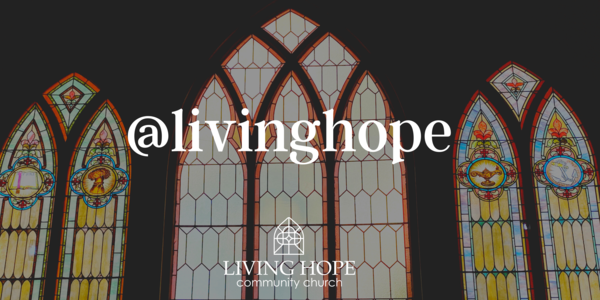 @livinghope
Weekly news from the Living Hope Community Church, July 23, 2022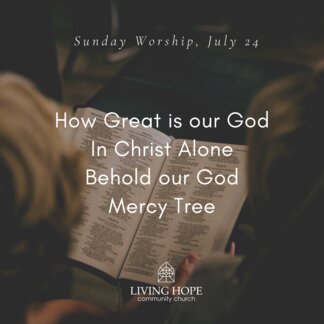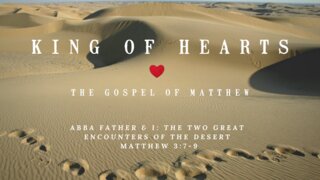 This Sunday we continue in our Matthew series "King of Hearts".
In Matthew 3:7-9 our journey through the Gospel takes us back to the desert again with John the Baptist and the theme: "Abba Father & I: The two great encounters of the desert.
John the Baptist and Jesus' simple message was "Repent for the Kingdom of Heaven is near"
The people of God like many today wanted God's presence without experiencing true inner heart transformation.
We as fallen humans are amazing at giving away gifts we've never really experienced for ourselves.
How easy it is to share the knowledge of God or Christian words and counsel from an empty heart of doubt and hear. We say "all things work together for good" to our hurting brother or sister but then live in constant anger and envy when things don't go our way.
We listen to our friends tell us about all their problems and we promise to pray for them without and inner peace or "bandwidth" to offer them a transformational word from our Father.
If we are honest, inside our hearts are filled with anxiety and doubts about God and Jesus and our own problems.
Later in Matthew Jesus cuts to the heart:
"You hypocrite, first take the log out of your own eye, and then you will see clearly to take the speck out of your brother's eye" (Mt 7:5).
And in Matthew 3:8, John the Baptist tells us, "Bear fruit in keeping with repentance"
From the John and Jesus we discover the two great encounters that bring true transformation and fruit: Knowledge of self (repentance) and knowledge of God (Kingdom is near).
What can we do in this life to discover the fruitful life God has created for us to abound through Christ?
From the desert experience of the Bibe we discover three important ways to create our own spiritual deserts in the busy caos of our lives and find a deeper rest in Christ.
Do you hear Jesus calling you?
"Come to me, all who labor and are heavy laden, and I will give you rest. Take my yoke upon you, and learn from me, for I am gentle and lowly in heart, and you will find rest for your souls. For my yoke is easy, and my burden is light." (Mt 11:28–30).
Join us at 10am.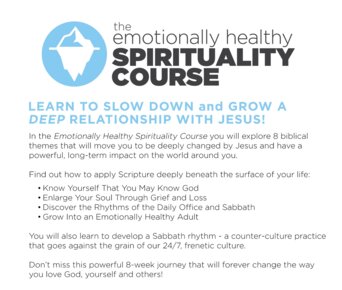 Check out our signup to order your own copy of some wonderful tools we will be using over the next years at our church.
This two part series (8 lessons each) will be transformational in your life. Part 1 teaches us to be loved by God. Part 2 calls us to a deeper love for others.
It can be done alone as a self study with access to pastoral care if needed or with a group. We will have many different groups forming in the months ahead.
You can watch in intro video here:
https://www.youtube.com/watch?v=JmOeEaDTK-E
Here is a testimony video:
https://www.youtube.com/watch?v=Qrk4wbEEbpA&feature=youtu.be
July 24 Cookout at the Smith's House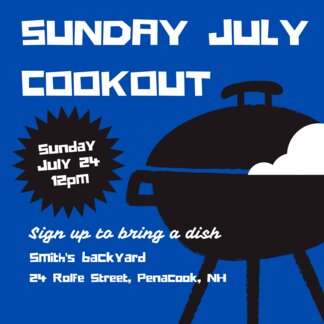 Doug and Betty said that it's going to be hot so the pool is open!
Online Giving
If you would like to give online you can visit our website and there is a link where you can give using your checking account or bank debit card. It is very easy and a secure platform to give at Living Hope.
You will also see the "deacon fund" listed if you would like to give to that on going initiate to help those in need. We recently helped someone going through deep financial difficulties with food and heating oil. Please give to the deacon fund.
Here is a link to the giving: GIVE LIVING HOPE
Upcoming Events
Download
Every Friday at 11am Pr David Doyle conducts a verse by verse Bible Study through Zoom.
Friday, July 29th  •  11 am – 12 pm (EDT)
Download
Sunday, July 31st  •  10:00–11:30 am (EDT)
Following Christ our Shepherd King and Living Hope.
Our address is: 31 Summer St, Penacook, NH 03303, USA