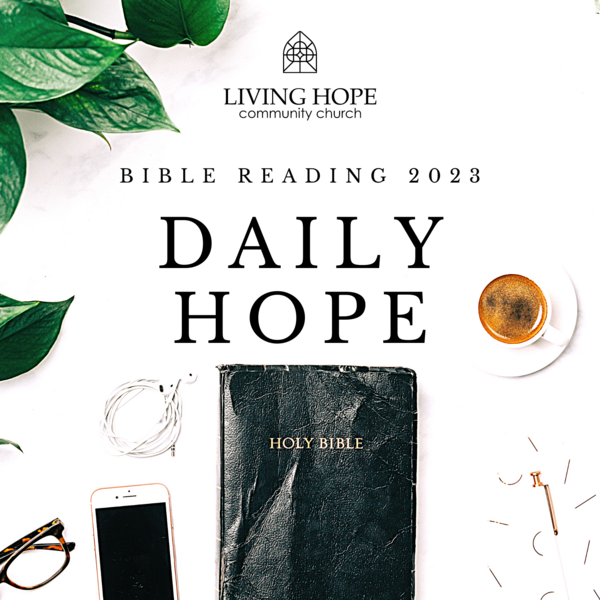 Bible Reading Plans 2023
Daily Hope - December 26
Approach your Bible desperately
Attention Living Hopers.
"For the word of God is living and active, sharper than any two-edged sword, piercing to the division of soul and of spirit, of joints and of marrow, and discerning the thoughts and intentions of the heart" Hebrews 4:12
Have you thought about your Bible Reading plan for 2023?
We will continue to encourage the use of the RMM plan together as a church and will have copies available this Sunday but you can print it off here:
https://static.crossway.org/excerpt/3-esv-mcheyne-reading-plan.4.pdf
It's also available on the Bible App where you can track, listen, and read together with friends.
If you want to do another plan there are many plans available. Let us know if you need help.
Our Living Hope is a daily renewable hope found in the Word.
Approach your Bible desperately. If you read the Bible, you'll never get the impression that it's meant to be a mere hobby in your life. It's meant to be your food.
Blessed are those that hunger and thirst for righteousness, for they will be filled. Delight yourself in the Lord and He will give you the desires of your heart. Oh taste and see that the Lord is Good.
Following Christ our Shepherd King and Living Hope.
Our address is: 31 Summer St, Penacook, NH 03303, USA