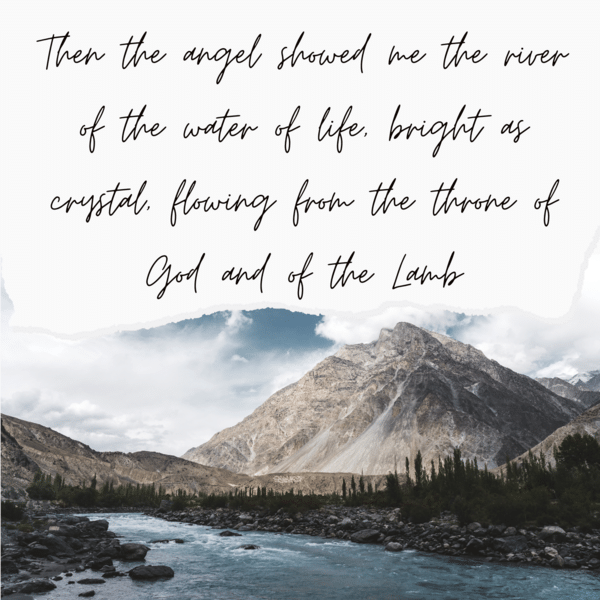 Happy New Year Living Hope!
Follow me in 2023, the river will lead us home
Happy New Year's Eve Living Hopers,
Finishing up the years Bible reading, Patty and I loved reading Revelation 22 and Psalm 150 this morning.
Revelation 22 is about renewing our vision for eternity and finding hope and nourishment, no matter how crazy it gets, by staying along the river of life.
And Psalm 150 is about celebration, dancing and praise! A typical New Years celebration.
We were already pretty excited about 2023 and what God has planed for us but what a wonderful reminder in Revelation 22, to persevere in Christ, to stay close to the pathway of the river of life, drink from it often and freely. To allow it to lead us through the valleys toward our heavenly home.
I love rivers. I think it's because I grew up fly fishing for trout and salmon along some of the most beautiful rivers.
Rivers can be a wild raging powerhouses at one point and peaceful and quiet at another.
If you ever get lost, let your ears guide you to a river. Follow along it's bank and normally it will take you to some place safe.
While time doesn't permit me to fish as much any more when I see a river my heart is refreshed. I love the rivers here in New Hampshire. I love that our church is close to a river. It reminds us to "be like a tree planted by the rivers of water".
I also ask myself every time, I wonder if there are any trout and salmon in the river? If I don't show up some Sunday morning you probably can find me at the river.
Are you lost or discouraged right now at the end of this year? Are you afraid of what's in store for 2023?
Don't be afraid. Rise up and follow me as we walk along the bank of the river of life together one more year on our journey home. I can see the gates of the New Jerusalem forming up ahead through the fog.
Take some time of solitude, silence and prayer as you read Revelation 22.
"Then the angel showed me the river of the water of life, bright as crystal, flowing from the throne of God and of the Lamb through the middle of the street of the city; also, on either side of the river, the tree of life with its twelve kinds of fruit, yielding its fruit each month. The leaves of the tree were for the healing of the nations. No longer will there be anything accursed, but the throne of God and of the Lamb will be in it, and his servants will worship him. They will see his face, and his name will be on their foreheads. And night will be no more. They will need no light of lamp or sun, for the Lord God will be their light, and they will reign forever and ever"
(Re 22:1–5)
"The Spirit and the Bride say, "Come." And let the one who hears say, "Come." And let the one who is thirsty come; let the one who desires take the water of life without price" (Re 22:17).
"He who testifies to these things says, "Surely I am coming soon." Amen. Come, Lord Jesus!
The grace of the Lord Jesus be with all. Amen" (Re 22:20–21).
Happy New Year,
Love,
Jonathan & Patty
P.S. - excited about worshiping together at 10am tomorrow unless I get distracted and go fishing along the river. :)
Sunday Worship, Jan 1, 10am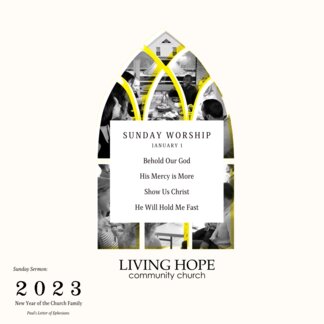 Sunday Sermon from Ephesians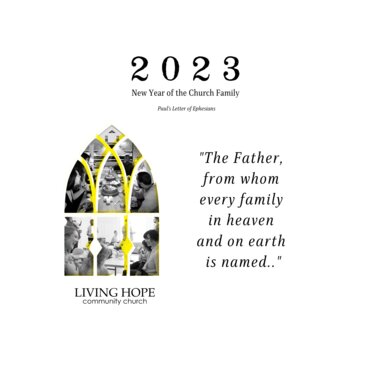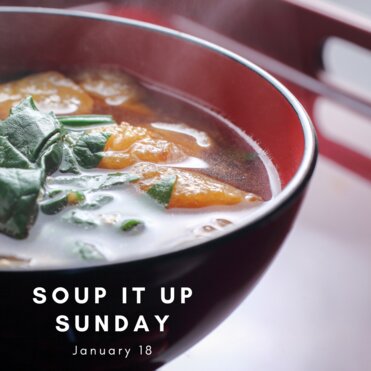 Following Christ our Shepherd King and Living Hope.
Our address is: 31 Summer St, Penacook, NH 03303, USA