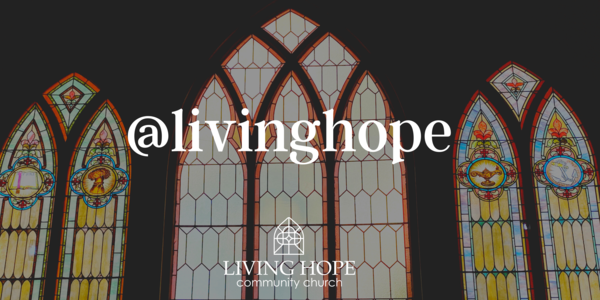 Outreach Sunday: Be the church. Plant a church.
Weekly news from the Living Hope Community Church, January 8, 2023
This Sunday at Living Hope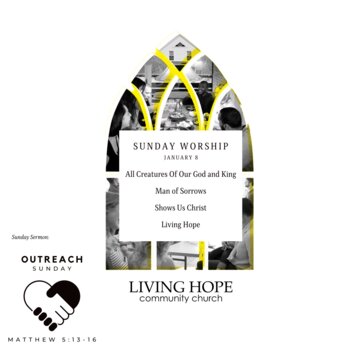 Call to Worship - Matt Stonis
Song: All Creatures of our God and King
Welcome: Pr Jonathan
New Member Presentation: Pr Jonathan
Scripture Reading and Prayer: Matthew 5:13-16 - Pr Jonathan
Song: Man of Sorrows
Song: Show us Christ (Song of the Month)
Sermon: Church Plant Mission Trip 2023 - John & Leena
Communion: Pr Jonathan
Song: Living Hope
Closing Prayer and Benediction: Matt Stonis
Church Communion Meal
Outreach Sunday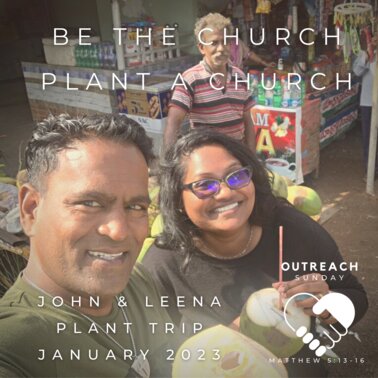 Jesus told his disciples,"The harvest is plentiful, but the laborers are few. Therefore pray earnestly to the Lord of the harvest to send out laborers into his harvest"
This Sunday we want to focus the theme of our day to prayer and outreach for evangelism and church planting here in New England and to all Nations. Be the church. Plant a church.
What is a Living Hope that isn't being shared, spread and planted throughout all the world? We can throw seed out but to complete the work we need to cultivate a garden. In God's plan, the seed is the gospel and the garden is a church.
We are called to be salt and light. To live and be the church every day. Not only is planting other churches an act of obedience but nothing is more exciting in the life of a church than a new born baby church.
And we don't have to be a big church to plant another church. The regenerating power of the gospel and the Holy Spirit allows small churches to reproduce other churches.
Jesus left us two great commandments (Love God and neighbor) and the great commission: "Then Jesus came to them and said, "All authority in heaven and on earth has been given to me. Therefore go and make disciples of all nations, baptizing them in the name of the Father and of the Son and of the Holy Spirit, and teaching them to obey everything I have commanded you. And surely I am with you always, to the very end of the age." (Matthew 28:18-20)
This Sunday we have the honor to hear from our church planting members John & Leena about their upcoming trip.
John and Leena have known the joy for some time of what it means to plant a new church in their home country. God has allowed them to accomplish some amazing things by his grace. They are an inspiration to all of us and we want to learn from them.
They leave next week and we want to pray over John and Leena and take up a love offering to help with their expenses.
You don't want to miss this Sunday!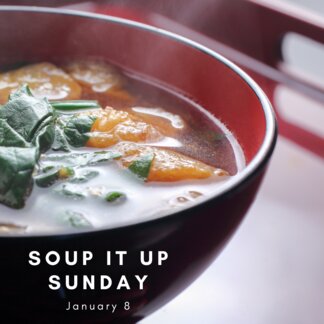 After our service join our church family for some soup!! All are invited to stay.
Join our church!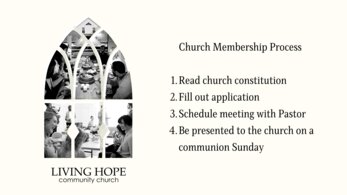 If you are interested in church membership there are copies of our new constitution and applications in the back. Let us know if you have any questions.
This Sunday we are presenting Don & Karen Walker for church membership.
Don and Karen live in Penacook and have been faithful for some time to our church. Don helps us with evangelism in our community and door greeting. Don is a retired Post Man and reaches out during the week to meet with men in our church for spiritual encouragement. Karen is a nurse at the Concord Hospital and wants to serve our church in any way she can. Don and Karen have already been a blessing to our church and will be a wonderful addition to our church family.
Don and Karen will share their salvation testimonies at the start of our service and we will have a quick church vote to approve them as members.
Online Giving
If you would like to give online you can visit our website and there is a link where you can give using your checking account or bank debit card. It is very easy and a secure platform to give at Living Hope.
You will also see the "deacon fund" listed if you would like to give to that on going initiate to help those in need. We recently helped someone going through deep financial difficulties with food and heating oil. Please give to the deacon fund.
Here is a link to the giving: GIVE LIVING HOPE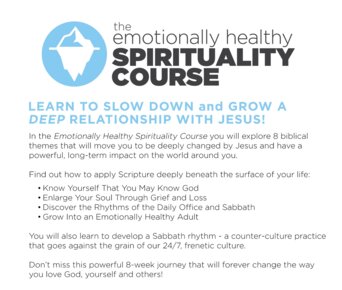 Check out our signup to order your own copy of some wonderful tools we will be using over the next years at our church.
This two part series (8 lessons each) will be transformational in your life. Part 1 teaches us to be loved by God. Part 2 calls us to a deeper love for others.
It can be done alone as a self study with access to pastoral care if needed or with a group. We will have many different groups forming in the months ahead.
You can watch in intro video here:
https://www.youtube.com/watch?v=JmOeEaDTK-E
Here is a testimony video:
https://www.youtube.com/watch?v=Qrk4wbEEbpA&feature=youtu.be
Upcoming Events
Download
Every Friday at 11am Pr David Doyle conducts a verse by verse Bible Study through Zoom.
Friday, January 13th  •  11 am – 12 pm (EST)
Download
Sunday, January 29th  •  10:00–11:30 am (EST)
Following Christ our Shepherd King and Living Hope.
Our address is: 31 Summer St, Penacook, NH 03303, USA