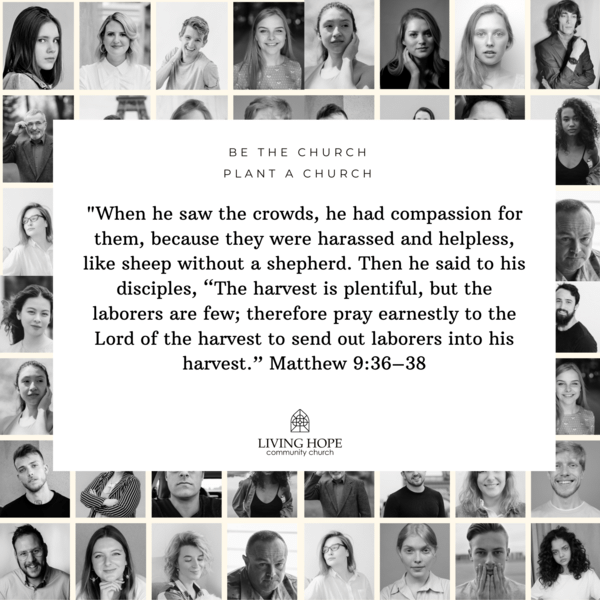 Happy Monday Living Hope
Compassion flows from His mercy and grace
Happy Monday Living Hopers!
As you go to work this morning or go out in your community remember the grace and mercy you have received so richly in Christ. Let that allow you to have compassion on others you encounter today.
Pray today for God to raise up and send out more laborers. There are many cities and villages in New England and our world that need churches. The harvest is plenteous but the laborers are so few.
In the coming month we will be talking about how we can help and even plant another church in the future as a church family.
Pray for Living Hope and our Penacook community. May God raise up more committed gospel workers who will do the daily work of one-on-one discipleship in our church.
Let's continue to pray for John and Leena as they travel oversees in the coming week.
Please continue to pray for Matt Stonis and healing from his fall, Karl (Kathy's brother) who is sick in the hospital, and Joe who continues to struggle with his weakening condition.
Praying for you,
Pr. Jonathan & Patty
Following Christ our Shepherd King and Living Hope.
Our address is: 31 Summer St, Penacook, NH 03303, USA