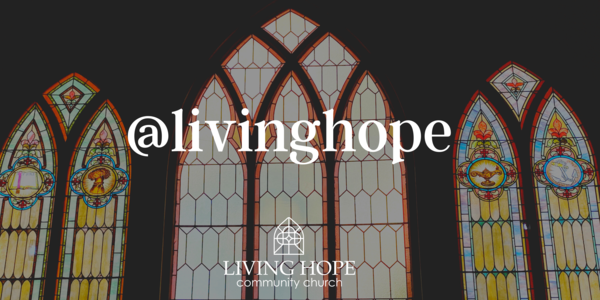 All Nations Sunday
Weekly news from the Living Hope Community Church, January 18, 2023
Reboot Recovery Launch & Prayer - 6pm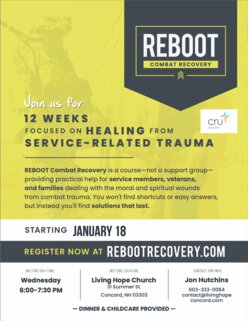 Join us tonight at 6pm as we launch our Reboot Recovery program with Nick Robsion.
This Sunday at Living Hope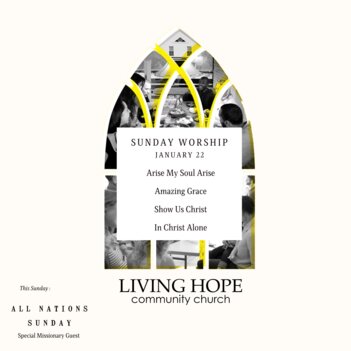 Call to Worship - Nina Furnari
Song: Arise My Soul Arise
Welcome: Pr Jonathan
Scripture Reading and Prayer - Pr Jonathan
Song: Amazing Grace
Song: Show us Christ (Song of the Month)
Sermon: All Nations Sunday - Special Missionary Guest
Song: In Christ Alone
Closing Prayer and Benediction: Nina Furnari
Join our church!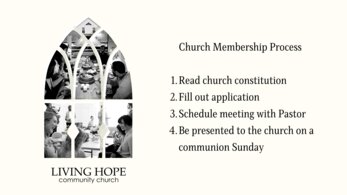 If you are interested in church membership there are copies of our new constitution and applications in the back. Let us know if you have any questions.
This Sunday we hope to be presenting Nick and Danielle Robison for church membership.
Online Giving
If you would like to give online you can visit our website and there is a link where you can give using your checking account or bank debit card. It is very easy and a secure platform to give at Living Hope.
You will also see the "deacon fund" listed if you would like to give to that on going initiate to help those in need. We recently helped someone going through deep financial difficulties with food and heating oil. Please give to the deacon fund.
Here is a link to the giving: GIVE LIVING HOPE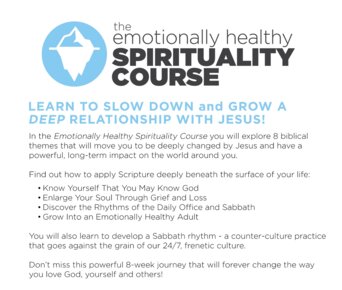 Check out our signup to order your own copy of some wonderful tools we will be using over the next years at our church.
This two part series (8 lessons each) will be transformational in your life. Part 1 teaches us to be loved by God. Part 2 calls us to a deeper love for others.
It can be done alone as a self study with access to pastoral care if needed or with a group. We will have many different groups forming in the months ahead.
You can watch in intro video here:
https://www.youtube.com/watch?v=JmOeEaDTK-E
Here is a testimony video:
https://www.youtube.com/watch?v=Qrk4wbEEbpA&feature=youtu.be
Upcoming Events
Download
Sunday, January 22nd  •  10:00–11:30 am (EST)
Following Christ our Shepherd King and Living Hope.
Our address is: 31 Summer St, Penacook, NH 03303, USA