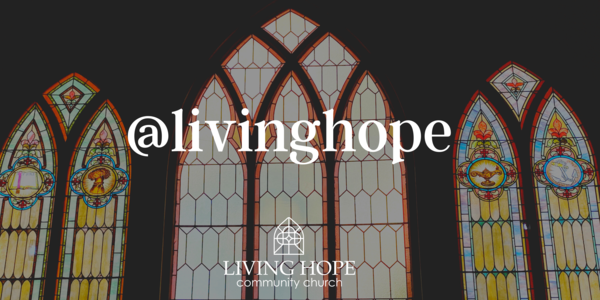 Monday Sunday Sermon Reminder
Weekly news from the Living Hope Community Church, January 30, 2023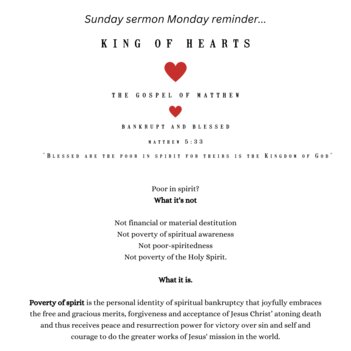 Happy Monday Living Hopers,
Just to recap yesterday's message in our Matthew series, "Bankrupt and Blessed" from Matthew 5:3.
Remember most of all that being "poor in spirit" is not, God forbid, Poverty of Holy Spirit.
"But you will receive power when the Holy Spirit has come upon you, and you will be my witnesses in Jerusalem and in all Judea and Samaria, and to the end of the earth" (Acts 1:8)
We are praying for all the Living Hope family to experience God's amazing power today in their words and work.
Praying for the sick and weary in our community.
Praying for John and Leena as they return from India and report to us about God's work.
Praying for Phill as he travels to Dominican Republic to build a house for a dear widow that has been the hands and feet of Jesus for many years.
Praying for the Wed night Reboot Recovery for our church to learn and God to call suffering vets to His peace.
Praying for this coming Sunday to be another gathering for the Glory of Christ and the presence of the Holy Spirt.
"Come to me, all who labor and are heavy laden, and I will give you rest. Take my yoke upon you, and learn from me, for I am gentle and lowly in heart, and you will find rest for your souls. For my yoke is easy, and my burden is light" (Mt 11:28–30).
Abba Father
Jonathan
Reboot Recovery Launch & Prayer - 6pm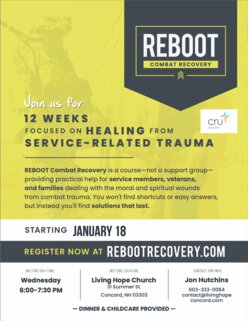 Join us Wed. at 6pm as we launch our Reboot Recovery program with Nick Robsion.
This Sunday fellowship - Mamma Mia!!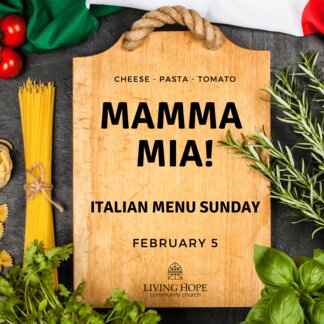 Join our church!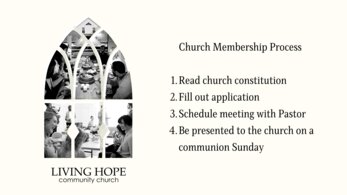 If you are interested in church membership there are copies of our new constitution and applications in the back. Let us know if you have any questions.
This Sunday we hope to be presenting Nick and Danielle Robison for church membership.
Online Giving
If you would like to give online you can visit our website and there is a link where you can give using your checking account or bank debit card. It is very easy and a secure platform to give at Living Hope.
You will also see the "deacon fund" listed if you would like to give to that on going initiate to help those in need. We recently helped someone going through deep financial difficulties with food and heating oil. Please give to the deacon fund.
Here is a link to the giving: GIVE LIVING HOPE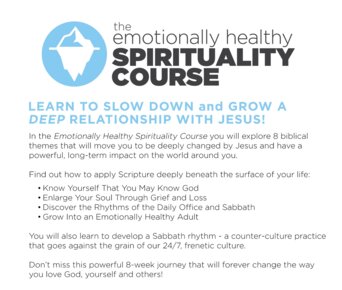 Check out our signup to order your own copy of some wonderful tools we will be using over the next years at our church.
This two part series (8 lessons each) will be transformational in your life. Part 1 teaches us to be loved by God. Part 2 calls us to a deeper love for others.
It can be done alone as a self study with access to pastoral care if needed or with a group. We will have many different groups forming in the months ahead.
You can watch in intro video here:
https://www.youtube.com/watch?v=JmOeEaDTK-E
Here is a testimony video:
https://www.youtube.com/watch?v=Qrk4wbEEbpA&feature=youtu.be
Upcoming Events
Download
Sunday, February 26th  •  10:00–11:30 am (EST)
Following Christ our Shepherd King and Living Hope.
Our address is: 31 Summer St, Penacook, NH 03303, USA