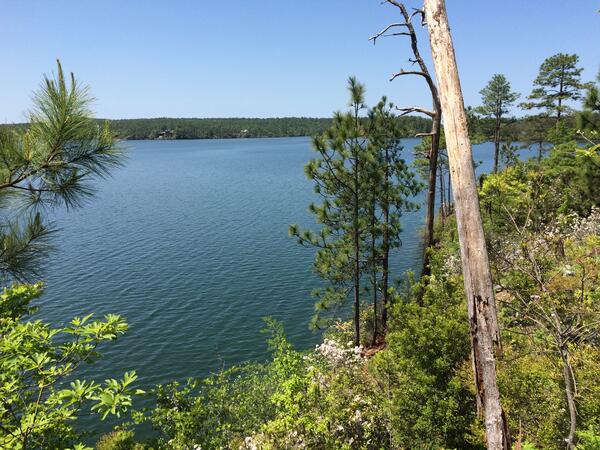 Hiking The Life Trail
"YOU will show me the path of life; in YOUR presence is fullness of joy:..." - Psalm 16:11 NKJV
HeartNotes from Pastor Larry
I have published church newsletters from time to time during my ministry and feel the need to renew that ministry here at Liberty. During these difficult times, times where we cannot easily fellowship together in person, the electronic and print media becomes even more vital. I want to utilize this avenue of ministry to communicate to you; to encourage you; and to keep you informed.
Current plans are to publish this newsletter on a weekly basis during the COVID-19 pandemic. The newsletter will be published to the church website with links included on Facebook and Twitter.
My intentions are to share my heart/thoughts, encouraging words, and news with you each week. Please know that I love each of you. Continue to pray for each other, for the church, for our First Responders and Medical Staff, and for Essential Workers throughout this difficult time.
We will continue to record and publish our Sunday Praise OnLine weekly. Typically the service is recorded on Saturday evening and published to our Youtube channel and church website by Sunday morning. The Wednesday night ConnectGroup Bible Study/Prayer Time will continue to be recorded from my home study and published to my Youtube channel with links on church Facebook page each Wednesday evening. The Bible Study graphics for Wednesday night are also uploaded to the church website and Facebook page.
As you can see, it is extremely important for you to sign up, join, and make note of the church's website, and Facebook page, as well as my personal Facebook page. All of our attempts to reach out are largely online. I do not want anyone to feel "left out". Share these links with your family and friends. The Church's presence online is now greater than it has ever been. We are thankful for this technology and the ones that are helping to make it possible.
Agape,
Pastor Larry
<+><
Prayer Requests/Praise Reports
Liberty Baptist Life News
Family Service Opportunity!
We are offering an opportunity for families to serve together at church during the following weeks in a ministry to help get the church campus ready for Summer Ministry/Missions.
The idea is for families to schedule a time to come on campus (ONE FAMILY at a time - we still have to maintain "social distancing") to perform work to clean and prepare the campus to minister to children and families. This service may include cleaning, grounds work, and any other project to facilitate ministry this summer.
If you are interested or have questions, contact Pastor Larry at 3345449089.
Watch for Info on VBS / Mission Team 2020
Watch for News/Announcements soon on Vacation Bible School and Mission Team 2020!
Our address is: Deatsville, AL 36022, USA