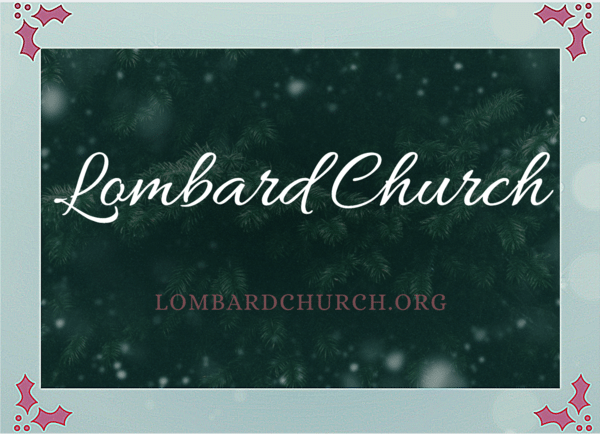 Love Christmas?
December 18, 2020
A Note From Pastor Michael:
Christmas trees, jingle bells and lights all aglow…
Candy canes, stockings and kissing under the mistletoe…
Red, green and gold, and packages with bows…
There are so many things about Christmas to love. Join us this Sunday, the last Sunday before Christmas, to reflect on the Love of Christmas.
This Sunday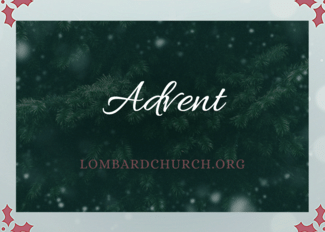 Join us Sunday as we light the fourth candle of advent, the candle of love. "For God so loved the world, that he gave his one and only son, and whosoever believes in him will not perish, but have everlasting life" (John 3:16).
We have three possible meetings available on Sunday. In person meetings are at 9:00 am (face masks are required) or 10:30am. You can also join us online via Facebook at 10:50am.
Fun For All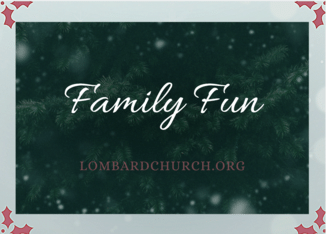 An Opportunity to Help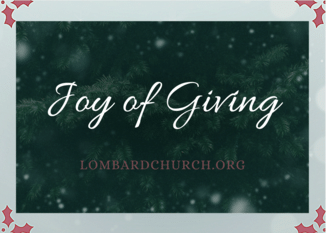 Sunday is the last day to bring non-perishable food items for our food drive to support our local food bank. Thank you so much for the many donations that we have received so far.
Online Giving
You can continue to support Lombard Church by giving online, in person, or by mailing checks to 536 N. Columbine Ave. Lombard, IL 60148.
Lombard Church of the Nazarene
Our address is: 536 N Columbine Ave, Lombard, IL 60148, USA