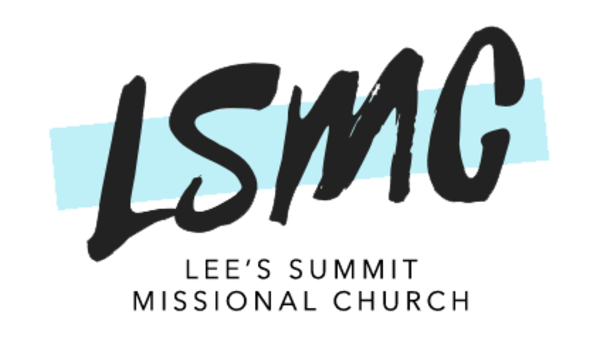 Church Newsletter
September 3, 2020
Contemplating God's Beauty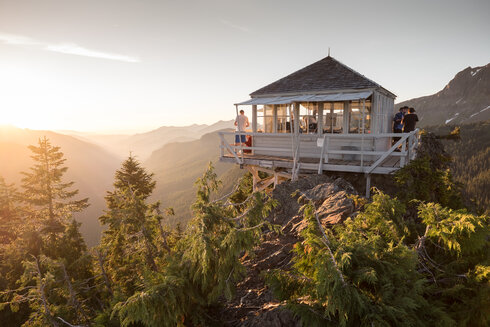 Hello LSMC!
As we enter into the months of Autumn I think it's a good time to reflect on the beauty in nature to see the glorious works of our Creator. I came across a blog posted by Bill Gaultiere I think you will enjoy! With all the turmoil and division going on in our country, looking at nature can remind us that we are ALL part of God's creation and even though we are different in many ways, we are ALL connected!
Contemplating God's Beauty Through Nature
A primary way God nourishes our souls with his loving presence is through the beauty of nature. The face of the Lord shines on his in the sun. The moon and stars remind us that God's light and love shine to us even in the dark. The Lord is speaking to us and warming us from the heavens, the Psalmist says (Psalm 19:1-6). The joy of the Lord comes to us in splashing waves and playful animals! (Psalm 29:3, 6)
Throughout the Bible we read testimony of the Lord communicating to us in the skies, ocean waves, breeze rustling through the trees, fields and flowers, and birds that sing cheerfully. Jesus reassures us that our Father in the heavens always near cares for the little sparrows and he cares for us (Matthew 6:26 and 10:29).
Nature reveals to us God's beauty, glory, power, wisdom, presence, creativity, and, most of all, his loving care. This is why we're drawn to spend time in the beauty of nature and to enjoy animals. To talk a walk on a beautiful day, play with your dog in the grass, or hold your cat are reliable ways for many people to connect with God's loving presence.
Jesus makes continual use of nature in his parables that welcome us to find life with him in the Kingdom of God. The revelation of God in nature is so poignant and prevailing that the Apostle Paul cautions if we don't notice and honor our Creator we are without excuse (Romans 1:20).
Pastor Corey
Children's Devotional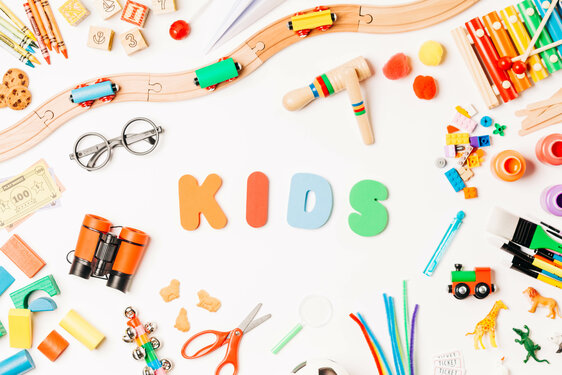 Why is it wrong to do something if everyone else is doing it too?
Live no longer as the ungodly do, for they are hopelessly confused. Their closed minds are full of darkness; they are far away from the life of God because they have shut their minds and hardened their hearts against him. They don't care anymore about right and wrong.
Ephesians 4:17-19
When something is wrong, it is wrong, not matter how many people or who does it. Imagine if your friends started throwing rocks at your neighbor's windows. Do you think it would be okay so long as everyone else did it? No way! It would be wrong whether one person of 100 people did it.
If lots of kids lie, steal, swear, disobey their parents, smoke, vandalize property, cheat, or anything else that you know is wrong, don't think you have to do it too. You should do what is right even if you are the only one doing it. This isn't just because your parents or other adults want you to. God wants us to do the right thing even if it is hard. If the group or friend you have is tempting you to do something that is wrong, you should find some different friends. Don't be afraid! God will help you find new friends if you pray and ask him to help. He wants you to have good relationships with kids that like to have fun too.
ACTIVITY
Get out a piece of paper or start a new page in your journal. Title the page "Friends," at the top. Write down a prayer for God to help you make and keep the right kind of friends this school year. Then pray your prayer and keep praying it over the next few weeks. Watch for God's answers, and write them down too.
Remember that God loves you and everyone else too, whether they choose to make bad decisions or good ones. God wants us to ask for his help and he can change our hearts to help us make better choices. We just need to ask for his help. What a friend we have in Jesus!
God bless you,
Aimee Starr
Prayer Requests
We are a community that strongly believes in the power of prayer! Please share your prayer requests by joining our phone call or submitting prayer requests here. We will create a list of current prayers for everyone to access on a regular basis.
PRAYER REQUESTS
Marilyn Volentine had been diagnosed with COVID-19 and is receiving treatment in a specialized facility. She is very ill. Please pray for her and her husband, Les.
Aimee Starr's grandfather, Carl, passed away peacefully with family. Thank you for your prayers for him and their family. Please pray to strengthen their family through this time.
Please pray for Lynn Horn, Pastor Roger of Lee's Summit First's wife, and their family. She is fighting brain cancer.
Please pray for Jonathan Bame's brother and family. He is fighting an aggressive form of cancer.
The Souders are concerned that Jeremy may have COVID-19. Please pray for their family.
Please continue to pray for the children, teachers, and school staff. This is going to be a challenging school year!
Worship Night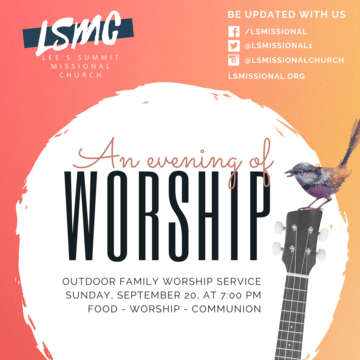 Mark your calendars for the next event on Sept. 20th at 7:00 PM. Bring a chair and join us!
Thank you for your support!
Lee's Summit Missional Church Group
Our address is: 425 SW Oldham Pkwy, Lee's Summit, MO 64081