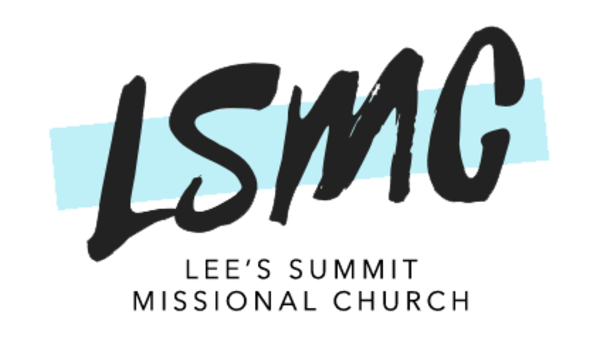 CHURCH NEWSLETTER
November 20, 2020
A Note From Pastor Corey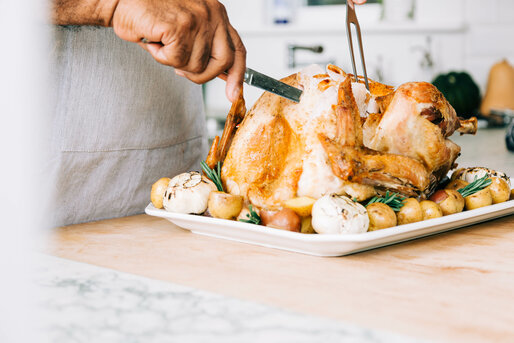 Hello LSMC!
Many of you may know that due to the uptick of COVID-19 our church Session (board) decided it would be best to suspend in-person worship until after the first of the year. We will go back to virtual services starting this Sunday at 10:30am, we will continue the Prayer Line, Zoomcast, and Bible Study every other week. The EZKL Project will also be suspended until January, volunteering in support of Coldwater is still available, consider volunteering or making a donation. For more information about Coldwater opportunities, please contact Aimee Starr.
In honor of the Thanksgiving holiday, here are 10 quotes of gratitude and thanksgiving.
1. "Gratitude means thankfulness, counting your blessings, noticing simple pleasures, and acknowledging everything that you receive. It means learning to live your life as if everything were a miracle, and being aware on a continuous basis of how much you've been given." ~ Marelisa Fábrega
2. "Gratitude unlocks the fullness of life. It turns what we have into enough, and more. It turns denial into acceptance, chaos to order, confusion to clarity. It can turn a meal into a feast, a house into a home, a stranger into a friend. Gratitude makes sense of our past, brings peace for today, and creates a vision for tomorrow." ~ Melody Beattie
3. "In the end, though, maybe we must all give up trying to pay back the people in this world who sustain our lives. In the end, maybe it's wiser to surrender before the miraculous scope of human generosity and to just keep saying thank you, forever and sincerely, for as long as we have voices." ~ Elizabeth Gilbert
4. "And when I give thanks for the seemingly microscopic, I make a place for God to grow within me." ~ Ann Voskamp
5. "Do not spoil what you have by desiring what you have not; remember that what you now have was once among the things you only hoped for." ~ Epicurus
6. "Acknowledging the good that you already have in your life is the foundation for all abundance." ~ Eckhart Tolle
7. "I see the glass half full and thank God for what I have." ~ Ana Monnar
8. "Gratitude and love are always multiplied when you give freely. It is an infinite source of contentment and prosperous energy." ~ Jim Fargiano
9. "He who thanks but with the lips
Thanks but in part;
The full, the true Thanksgiving
Comes from the heart."
~ J.A. Shedd
10. "The unthankful heart… discovers no mercies; but let the thankful heart sweep through the day and, as the magnet finds the iron, so it will find, in every hour, some heavenly blessings!" ~ Henry Ward Beecher
Continue to pray for our communities, children, essential worker's, and the world around us during these difficult times, this will all be over sooner than later, prayerfully!
-Pastor Corey McDonald
Bible Study Thursdays @ 7pm
Zoom LSMC Bible Study
The Book Of Revelation
We started our new Bible study last at 7pm. Join us next week! We using a new Bible Study format. We will no longer broadcast the study on facebook live, we will study via Zoom privately amongst our church congregation.
About Zoom:
Zoom is a free video conferencing tool for people to download and join the meetings by your computer or smartphone.
If you don't have it yet, download Zoom by clicking here.
Facilitators: Pastor Corey and Pastor Earl
Topic: The study will be on The Book of Revelation and we will use as a guide to the study a book called: Four Views On The Book Of Revelation. Did the Apocalypse happen already, or are these events to come? Join us as we will explore these questions and more as we dig into this fascinating book of Scripture.
You can order the book or e-book on Amazon by clicking here.
Join Zoom Meeting Link:
https://us02web.zoom.us/j/84940865986
Meeting ID: 849 4086 5986
We are a community that strongly believes in the power of prayer! Please share your prayer requests by joining our phone call or submitting prayer requests here. We will create a list of current prayers for everyone to access on a regular basis.
PRAYER & PRAISE REQUESTS
Please pray for Jonathan Bame's brother and mother. His brother is fighting an aggressive form of cancer. Please pray for strength and hope to get them through this time. They got news that he may not have more than a few months. In addition to total healing, please pray his brother finds God and through Him, the hope and strength to endure this fight and whatever may come. This is very hard for both Jonathan's brother, mother, and their whole family.
Please pray for Carol Simpson. She has Covid-19, but is recovering at home. Pray that John stays well too.
Marilyn Volentine is now home with Les. Praise God for her recovery from her infection and Covid-19! Please keep her in your prayers are she continues to recover.
Brian and Vanessa Ward tested negative for Covid-19. Praise God! Please pray for Brian's mother, Nancy. She is going to have to have throat surgery to remove some growths.
Please pray for Tula Smith. She has spasms in her face and is trying to find the cause of it.
Please pray for Lynn Horn, Pastor Roger of Lee's Summit First's wife, and their family. She is fighting brain cancer. Pray for healing and strength.
Praise God! Aimee's sister, Stephanie, has had a full recovery from her hearing loss! The doctor treating her said it was nothing short of a miracle.
Please pray for Russell Starr's father, Matt. He got the news that he is going to be battling prostate cancer. They are considering treatment options. Pray for wisdom and healing. His condition that affects mobility in his legs is also progressing, and the doctor advised him to start walking with a cane. Please also pray for Russell's mother, Terry. She's lost so many family members to cancer. Pray for her spirits!
The Ezekiel Project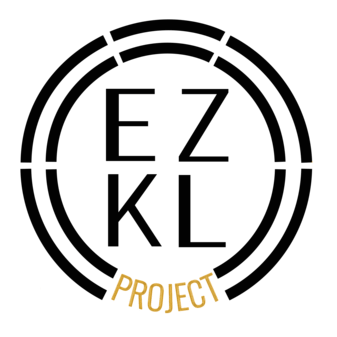 Postponed until further notice. We have to pause this program due to the Covid-19 risks and guidelines set by Jackson County. We will resume as soon as possible!
Coldwater of Lee's Summit
Did you a $30 donation will feed a family a complete Thanksgiving Dinner? Dinners include a turkey, mashed potatoes, stuffing, corn bread, yams, green beans, cranberry sauce and gravy!
Our ministry partner, Coldwater of Lee's Summit, has multiple opportunities for you to volunteer and donate to help our community. They provide a number of services including a food pantry twice a month, feeding hungry kids, and a clothing closet.
Please visit their website to donate or volunteer!
If you or someone you know are needing assistance, you can contact them through the website for help too.
Lee's Summit Missional Church Group
Our address is: 425 SW Oldham Pkwy, Lee's Summit, MO 64081