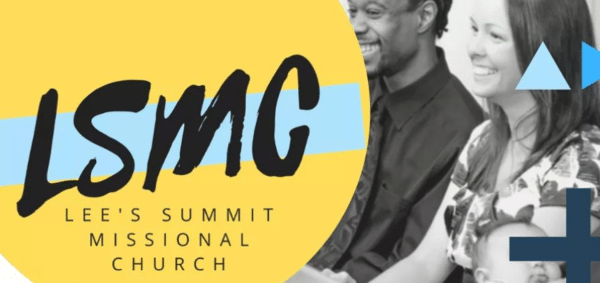 COMMUNITY NEWSLETTER
January 15, 2021
A Note From Pastor Corey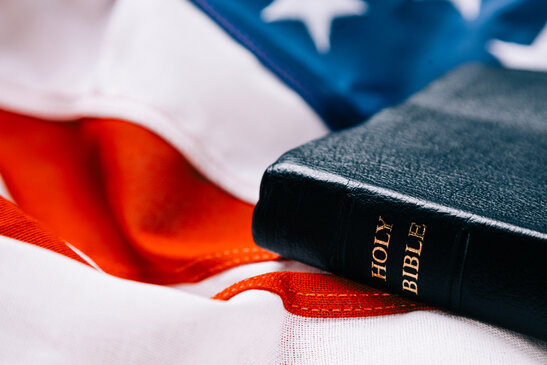 Greetings LSMC,
A Time For Prayer
The recent events in our Nation's Capitol last week have been the topic of many discussions and cause for grave concern for many of us. As we prepare for the transition of power January 20th with the Presidential Inauguration, warnings of more violence and rioting by extremist have our country on high alert. Many of these extremist are religious extremist, some are conspiracy theorist, and the most dangerous are the white supremacist groups with intentions of causing harm to many people. This threat is real and very dangerous. No matter who you gave your vote too, violence is not the answer, especially in the name of Jesus.
Matthew 5:9 Jesus says, "Blessed are the peacemakers, for they shall be called sons of God." We as Christians are to be peacemakers not religious extremist willing to cause harm to people when we don't get our way. Each of us can be a catalyst of peace within our own circles, this includes our social media accounts as well. Our words matter, so we must choose our words wisely and with caution, because they can bring peace or they can ignite a fire.
I'm asking each of you to refrain from destructive social media conversations and to pray. Pray for peace, pray that there's no violence, and pray that God heals our land and restore reverence. Those of us who claim Christ as our Lord and Savior have a responsibility to do the right thing and to speak truth to power in love, with respect, and integrity. we are called to stand for what's right. Please do it in a way that brings honor to Christ, the Church, and yourself.
Pastor Corey
Congregational Meeting 1-31 @ 1:00 PM

January 31st we will conduct our annual congregational meeting. Please clear your calendars and plan to participate via Zoom, the link will be sent out the week of the meeting. We will discuss plans for 2021 and the future of the LSMC.
Sunday Service Online @ 10:30 AM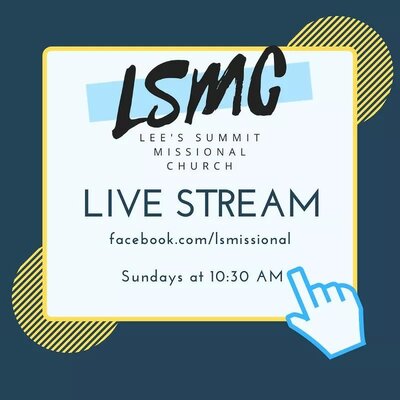 Until further notice, due to the Covid-19 pandemic, we will not be meeting for Sunday service.
Bible Study Thursdays @ 7:00 PM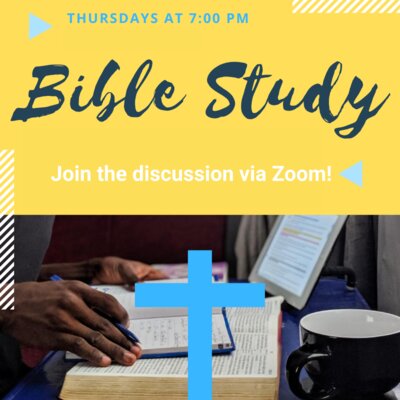 Zoom LSMC Bible Study - The Book Of Revelation
We started our new Bible study last at 7:00 pm. Join us next week! We using a new Bible Study format. We will no longer broadcast the study on Facebook Live, we will study via Zoom privately amongst our church congregation.
About Zoom:
Zoom is a free video-conferencing tool for people to download and join the meetings on their computer or smartphone.
If you don't have it yet, download Zoom by clicking here.
Facilitators: Pastor Corey and Pastor Earl
Topic: The study will be on The Book of Revelation and we will use as a guide to the study a book called: Four Views On The Book Of Revelation. Did the Apocalypse happen already, or are these events to come? Join us as we will explore these questions and more as we dig into this fascinating book of Scripture.
You can order the book or e-book on Amazon by clicking here.
Join Zoom Meeting Link:
https://us02web.zoom.us/j/84940865986
Meeting ID: 849 4086 5986
Prayer Line Wednesdays @ 6:00 PM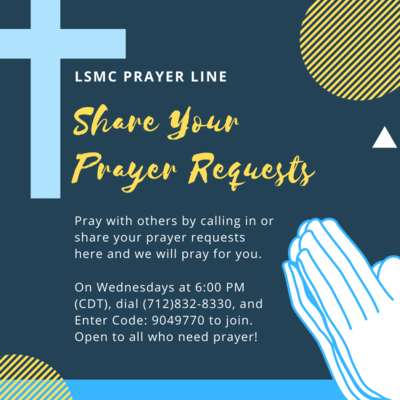 We are a community that strongly believes in the power of prayer! Please share your prayer requests by joining our phone call or submitting prayer requests here. We will create a list of current prayers for everyone to access on a regular basis
The Ezekiel Project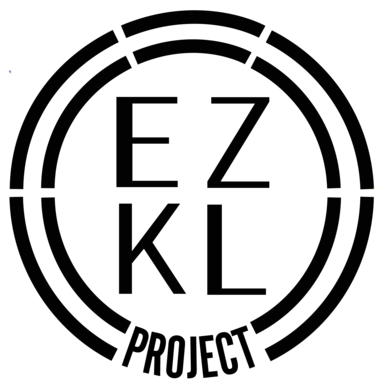 Postponed until further notice. We have to pause this program due to the Covid-19 risks and guidelines set by Jackson County. We will resume as soon as possible!
Coldwater of Lee's Summit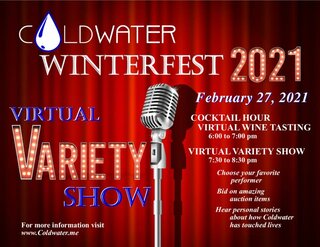 Please join Coldwater virtually for WINTERFEST Saturday, February 27th, 2021.
This year Winterfest
will include the following:
Virtual Wine Tasting Cocktail Hour
6:00-7:00 pm
Register for your Wine Package which includes your choice of 3 of 6 featured wines.
Virtual Variety Show
7:30-8:30 pm
You can vote for your favorite performers during the event.
80 guests can attend LIVE!
WINNERfest Raffle:
Enter to win up to 10 amazing prizes!! They include a:
•Yeti Tundra 45
•Garmin Vivofit 4 watch
•$500 in cash
•$200 Private Screening Movie Night gift card
•AirPods Pro earbuds
•Branson getaway
•Kate Spade handbag
•Traeger Tailgater Grill,
•65-inch Samsung TV
•iPad Air tablet.
Ticket prices:
1 ticket $50
3 tickets $100
$300 Amazon Card Raffle - You are automatically entered when you register to attend!
Online Silent Auction:
Watch for some items to open early the week of the event.
------------------------------------------------------------------------------------------
Our ministry partner, Coldwater of Lee's Summit, has multiple opportunities for you to volunteer and donate to help our community. They provide a number of services including a food pantry twice a month, feeding hungry kids, and a clothing closet.
Please visit their website to donate or volunteer!
If you or someone you know are needing assistance, you can contact them through the website for help too.
Connect - Share - Give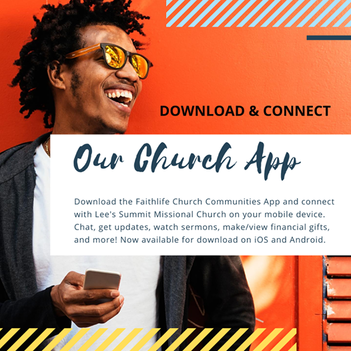 Download the Faithlife App on your devices app store and connect with Lee's Summit Missional Church.
Text to Give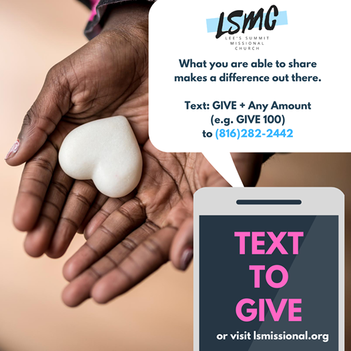 Lee's Summit Missional Church Group
Our address is: 15720 Calvary Rd, Kansas City, MO 64147, USA