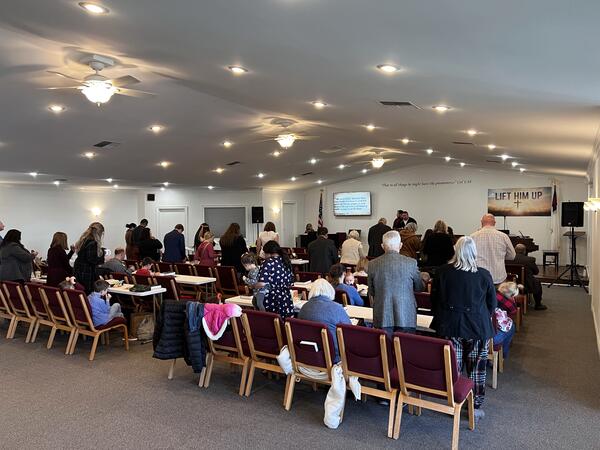 Lake Valley Times
Going into the New Year with renewed faith
December Reflections
December always brings about reflection on the past year; how we have spent our time, what we hoped to achieve, and the things we would like to go back and do over. Resolutions and goals are made and set.
This year, at Lake Valley, our numbers haven't grown by leaps and bounds but our faith, love and unity have. The Lord has blessed us with new members and new and returning attenders. We had the opportunity to walk some of the neighborhoods surrounding the church and put out door hangers. Some were even able to give their testimonies and share the gospel. It was also a blessing to see the enthusiasm of the children out helping. We dipped our toes in small group bible studies and learned so much through that experience. We are looking forward to making the necessary changes and continuing with these more personal bible study times as the Lord leads. Our annual Hay Ride was an especially wonderful time as we were able to praise & worship our Great God with three other churches from surrounding areas. The recent Ladies Christmas Party was a great time of encouragement and laughter. We shared testimonies of blessing, gifts and food.
As we head into the new year we, as a church, are looking forward to all that, with the Lord's help, we will be able to accomplish. Things such as, remodeling the bathrooms, starting more ministries, and having more activities with other churches. With all the possibilities we are excitedly planning for 2022.
With a more personal look back on the year, I'm sure that there are times when our faith wasn't what it should have been. But let me suggest that we confess our sin to the Lord and move forward. Let's go out and witness. Take the time to show someone the Love of Christ. Give someone forgiveness. Let me encourage you now to dwell on those things which are above. Go into this New Year with renewed faith. Rejoice in your salvation, and go boldly share it with others.
Sincerely, Lake Valley Baptist Church
Ps. Don't forget to visit our website at lakevalleybaptist.org or download the app: https://faithlife.com/lvb-e/app so that you can keep up with our upcoming events. You'll also have access to articles written by church members, video discussions, testimonies, and more.
Up & Coming
Member Highlight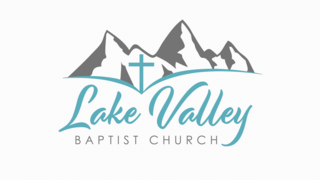 Here at Lake Valley we don't want to miss out on the blessings and work God is doing in your life. We want to use this portion of the newsletter to personally highlight different members of our church family for the purpose of growing together in the Faith. If you would like to share your testimony, what brought you to LVBC, your favorite thing about LVBC and your favorite passage in the Bible please contact Laura Trefry for more information.
Our address is: 935 W Valley Rd, Moses Lake, WA 98837, USA