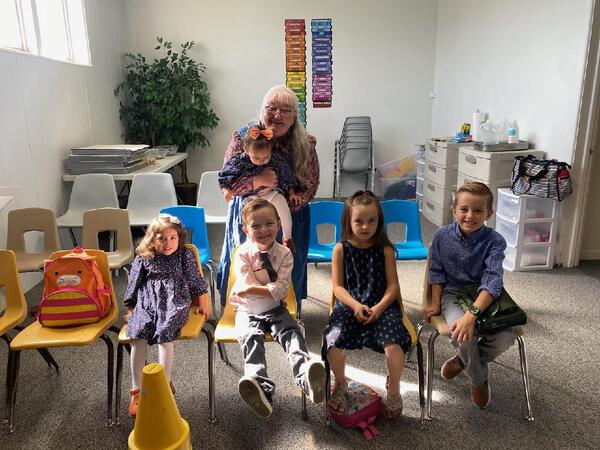 Praise the Lord
A Life Lived for Christ
As we say hello to the New Year we are very excited to continue in the same spirit of praise and worship of our Lord that we shared at our Candlelight service on Christmas Eve.
However, we are also faced with the loss of our dear sister Betty. As I sit here to write this newsletter, my thoughts are pulled to the sister we lost and heaven gained. I can't help but think of one of the most frequent things she would say to me when I would talk to her, "Well, praise the Lord!" It was a reminder and an encouragement to indeed praise the Lord for whatever situation I had found myself talking to her about. And now, in this time of loss, I can still hear her voice telling me to "Praise the Lord!" It is because of her words I know I can praise the Lord for the opportunity I had to get to know her, for the things she taught my children in her Sunday school class, to hear her encouragement, to see her sincere heartfelt love for the church family, to get to pray with her and, in the end, get to pray for her. We are all so thankful that we, at Lake Valley, had the opportunity to get to experience the love of Jesus through our dear sister Betty. So, it is with her words that I encourage you all now to "Praise the Lord".
1 Thessalonians 5:18
"In every thing give thanks: for this is the will of God in Christ Jesus concerning you.
Up and Coming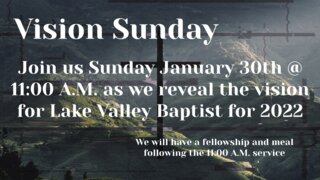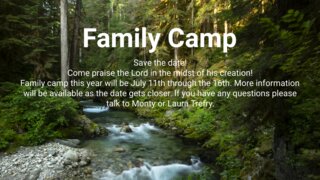 The Secret Life of Christians
Treacherous, selfish, vindictive, and evil; so are the secret thoughts and lives of the world. A secret life so abominable that some would kill and destroy to protect and hide it. God speaks, in Proverbs 26:23-25, these telling words:
"Burning lips and a wicked heart are like a potsherd covered with silver dross. He that hateth dissembleth with his lips, and layeth up deceit within him; When he speaketh fair, believe him not: for there are seven abominations in his heart."
Christian, you are saved from these things! God saved you when you came to Him by: the fear of the Lord, seeking His mercy and truth, which is Jesus Christ, and by finding him, you found life.
Proverbs 16:6, "By mercy and truth iniquity is purged: and by the fear of the Lord men depart from evil."
But as we know, removing evil is not sufficient and must be replaced with God's provision. So, your Saviour has proposed for you a new secret life, which is "The secret life of the Christian."
Jesus stated, in Matthew 6:1-18, that there are three parts to this heavenly secret life.
Part one: Giving - Matthew 6:1-4
Give in secret and the Father promised to reward you openly.
Part two: Praying - Matthew 6:5-6
Praying in secret and the father promises to reward you openly.
Part three: Fasting - Matthew 6:16-18
Fasting in secret and your Father shall reward you openly.
Why is this secret life so powerful? Because, giving in secret is what frees the soul from fearful selfishness. Brother, your true treasure is from heaven.
Because, praying in secret is what frees the soul from the despair of having no answer. Brother, your answer is from heaven.
Because, fasting in secret is what frees the soul form the hurtful demands of the flesh. Brother, your new man is from heaven.
Jesus says, in Matthew 6:21-23, "For where your treasure is, there will your heart be also. The light of the body is the eye: if therefore thine eye be single, thy whole body shall be full of light. But if thine eye be evil, thy whole body be full of darkness. If therefore the light that is in thee be darkness, how great is that darkness!"
You see, Brother, it's either one secret life or the other. Cast away what you have been saved from and embrace what you have been saved to! The old secret life is all shame. This new secret life is all glory. A glory not to us, but rather a true glory to our Saviour which has made all things possible.
The conclusion to the matter is thus:
Revelation 4:11, "Thou art worthy, O Lord, to receive glory and honor and power: for thou hast created all things, and for thy pleasure they are and were created."
Our address is: 935 W Valley Rd, Moses Lake, WA 98837, USA