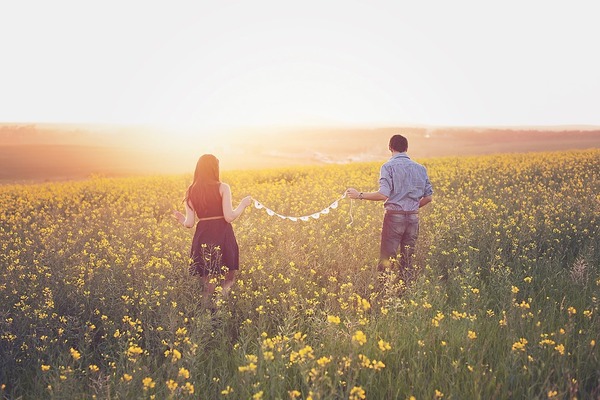 Walking in Love
Pursuit of God's Best: Love One Another. Jesus spoke plainly about love and connected it to The Ten Commandments as He answered the Pharisee who asked, "...which is the great commandment in the law?" (Matthew 22:36) The crux of the law, the greatest commandment in Jesus' own words, was revealed as an "all in" loving relationship with God and man. Love God and Love People: Honor and submission given to each. Matthew 22:37-40
Jesus taught a higher level of obedience to the law by making it a matter of heart. Murder was no longer just about taking the physical life of another. Immoral behavior begins in the thoughts of mankind. Stealing is not limited to theft of material possessions. Though the law still addresses the literal, it is magnified so that it sheds light on our motivation to speak and act in certain ways. Our actions or inactions with our fellow man uncover our hearts intent toward our neighbor and our Creator. Here we see love...or not. Matthew 5:17-48
The heart of man is a place of strong emotion. Scripture admonishes us to guard our heart, for from it we both speak and behave (Proverbs 4:23). Choosing peace or strife, sensuality or purity, love or hate, these determine the basic climate of our inner being. Confusion and hate spring from a heart void of Godly wisdom. But where God's wisdom is invited to dwell, there we also find peace and love. James 3:13-18
In His Word, God tells us that a contentious environment and any form of self-promotion is not of God. Love is not cultivated there. We are called simply to think of others first. Give priority to their needs their struggles and do so with an attitude fashioned after Jesus. When humility reins, there is love. Philippians 2:1-4
Darkness and hate are real issues. Part of the work of Jesus as Redeemer and Advocate, is to call us out of darkness. True Light has come and offers us the privilege to overcome evil and wholly love one another. We remain free will agents. May we choose love not hate, light not darkness. May we choose to walk in love; God's Best.
1 John 2:1-14
Ministry Emphasis for March: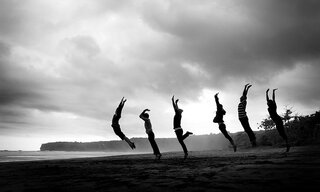 The Marion COG7 Women are a vibrant energetic group - leading and working. Their efforts and vision spark exciting opportunity in our community; fortifying believers and reaching the lost.
Hospitality, Home Bible Study, Secret Sisters, Retreats, Mentoring, Sisters to Sisters, and the list goes on. Aside from initiatives that are organized and executed within their ranks, Marion Women actively invest themselves in the overall church program.
This month's Ministry Emphasis is a call to each of us to support and encourage the various Women's Ministries within the Marion church. Ladies, unite together and continue Kingdom work for God's glory. Men be attentive to ways that you can offer loving support to your wives, mothers, sisters, and daughters. Praise God for the Marion Women's Ministries. We are blessed by you!
"She sets about her work vigorously; her arms are strong for her tasks." Proverbs 31:17 (NIV)
Eye On The Calendar For March
News
Our "new" website (through Faithlife) is now up and running!! Check it out when you get a chance. There are still some pages we will be adding and others we will be modifying, so be watching as we continue to make our site better!
Please pray that the bullying at my school stops. - Erin
I thank God for the Project Manager position job I got last month. It has far surpassed all my expectation. Working for and with Christians makes life great and more enjoyable. - Doug Deedon
My boss Tm McGinnis shared with me that his sister-in-law found out that she has a tumor in her intestines. She found out Thursday and was in surgery on Friday. Pray for her healing. - Doug Deedon
Worshiping God | Serving Others | Sharing Jesus
Our address is: 7478 Stayton Rd SE, Turner, OR 97392, USA